If you're lucky, after you're gone, people will remember you for leaving the world better than you found it; for doing good. No, not for doing things well, but for doing good things.
Former Patriots running back, Ron Burton Sr. passed away in 2003, but pieces of him and his view on life ripple throughout New England. His spirit lives on in his wife, JoAnn, in his five children (Ron Jr., Elizabeth, Steve, Phillip and Paul) and in every corner of a 305-acre piece of land in Hubbardston, Mass. – named the Ron Burton Training Village.
There, a man they once called "Nothing," saw an opportunity. It wasn't the first time in Burton's life that others saw "nothing" and he saw something great, if only a little love was poured in.
As the Boston Patriots' very first draft pick in 1960, Burton's football career is notable. In his six seasons with the Patriots, he scored 18 touchdowns and recorded 4,249 all-purpose yards, not to mention he finished 10th in 1959 Heisman voting.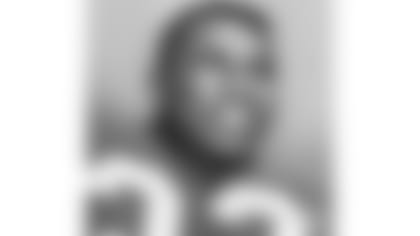 But when people talk about Burton in New England, his stats aren't the center of the conversation. Burton the football player takes a backseat to Burton the man, the father, the husband and the philanthropist.
"One thing about my dad that he did not do – he never talked about being a Patriot," Burton's daughter, Elizabeth Scott said. "He never talked about playing pro."
And for the people in his life, it never mattered that much either. Of course, his career provided his family and his children with much more opportunity than he was afforded growing up, but when JoAnn first met her future husband, the fact that he was an All-American football player meant nothing.
At a Northwestern party in 1955, JoAnn overheard someone ask Burton what he would like to drink. When he responded by asking for a glass of milk, she couldn't believe it. It was a silly moment that kicked off a relationship that lasted nearly half a century, but the way he asked for what he wanted without caring about perception stuck with JoAnn.
"It was just something very special about him. It's like peacefulness, and that's what drew me to him. But it wasn't an arrogant self-assurance," she said. "It was a very humble, but 'This is what I believe. This is my walk, and I'm not going to deviate from it or anything.' So I said to myself, 'I have to keep my eye on this guy.'"
This peacefulness and sense of self was deeply rooted in faith.
After losing his mother, Burton moved in with his grandmother, a gospel preacher, and they relied on the church for community, for necessities and most importantly, for spiritual guidance. In 1950s Springfield, Ohio, Burton and his grandmother struggled financially. At one point, Burton's shoes wore down so much, he stuck a piece of cardboard in the soles so his feet wouldn't touch the ground.
The kids Burton grew up with were relentless, nicknaming him "Nothing" to remind him at every turn how they saw him.
With poverty and the outright segregation, racism and discrimination of the Jim Crow era as the foreground, Burton had plenty of reasons to grow cold, forming a hard shell to protect himself from the cruelty of the world he experienced firsthand.
Instead, he took the hatred directed at him and transformed it into love.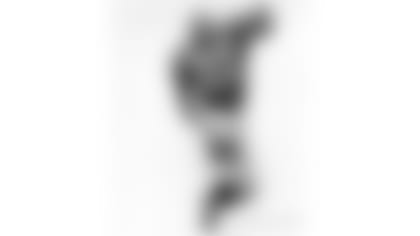 It may sound like an exaggerated idea, loving an enemy so much they become a friend, but it is how Burton lived with no exception.
"Ron really changed my life. He taught me how to think differently. 'Don't be angry. You know, don't be angry. You're not going to win being angry. Be kind because if you're kind to people, they'll listen to you,'" JoAnn said. "You can't go and kick it up. He taught me a lot about kindness and love, and it worked for him. I lived with it. I saw it work. It wasn't something this farfetched. I lived with it."
This idea was a core principle in Burton's life and his mission. Ultimately, these beliefs would become the foundation for the Ron Burton Training Village.
"If you're ever able to love those who don't love you back, or bend your bully, you'll be able to make a difference in this world," his son, Paul Burton said.
It was a common refrain in the Burton household, something that echoed on repeat as his and JoAnn's children grew up.
"We grew up with that saying, 'Let the love flow.' Let the love flow on the on the playing field. Let the love flow in the classroom. Let the love flow when you're outside," Steve Burton said. "Just let it flow. You'll be surprised if you're able to do that. He said nobody will be able to stop you."
Like any kid when your parent tells you something incessantly, it might take time before it truly clicks, but as adults themselves, they see just how profound and how difficult it can be to show love to all – even those who hurt you.
Ron Burton Jr. said his dad had it down to an art.
"That is so hard to do, and he mastered it. He just mastered it," Ron Jr. said. "He didn't look at people who were against him as people who were necessarily bad. He just said you they just need love. They need love."
This life-changing principle for Burton shaped how his family walks through the world and interacts with people in their everyday life, but beyond that, it become the foundation for the Ron Burton Training Village.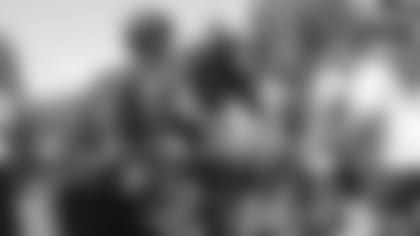 After retiring from football in 1965, the Eagles called Burton in an attempt to extend his career in Philadelphia, according to Steve, but Boston meant too much to Burton. He was staying in New England.
He did more than stay put. He and his family dug in – literally.
In the 1980s, an idea was born. Burton took his kids to the Fellowship of Christian Athletes, which hosted a camp in Pennsylvania. It was a formative experience for the kids, giving them a chance to form an even stronger connection to their faith, but for Burton, it set something else in motion.
When Burton purchased a 305-acre parcel of land in a central Massachusetts town none of them had heard of, he had a vision. His family, however, wasn't quite sold.
"Let's say shocked," JoAnn said with a laugh.
"We're out in Hubbardston, Mass., and me and my brother are looking at each other, like, 'What are we doing here?'" Steve recalled.
The early days were hard work, and the entire Burton family poured themselves fully into clearing out the property and building infrastructure. Elizabeth was in college at the time and remembers her dad luring her home to help with the promise of a "chateau."
"It was a broken-down dilapidated building, an old restaurant with holes in the roof and no floor. It was awful. 'Where's the chateau?' 'You're standing in it. We're going to build it. We just don't have it yet,'" she said, laughing.
What the facilities lacked in resources, it made up for in purpose. From the jump, Burton knew what he wanted this piece of land to turn into – heaven on earth for kids in need, the kind of place he needed as a child.
"We didn't have much, but we had a mission. The four core values that we try and teach these kids are love, peace, patience, and humility," Paul said. "If these kids can capture this at a very young age, starting at age 11, they can literally change their family. They can change their community, then they turn change this country."
"We're going to start from scratch. He said, we're going to build a place of love," Steve said. "We're going to train him and make him better athletes, but more importantly, want to make them better people."
Like any architect of a vision, Burton saw the potential reach, a real "Field of Dreams" moment, but instead of an otherworldly baseball field, it could be a place for the community to gather and invest in the future of kids from across Massachusetts.
"He said, 'People will want to help. Somebody just needs to organize them. They're going to want to help,'" JoAnn said. "And we've had people that have helped us beyond your wildest imagination."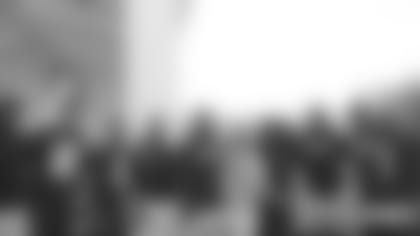 Since it opened in 1986, the Ron Burton Training Village has grown and grown, serving more than 9,000 young men and women. The six-year program starts at age 11 and sees the attendees through high school, providing support to develop them as people through four pillars: love, peace, patience and humility. These four pillars are how Burton navigated the world, and now every kid that enters into the RBTV leaves it an adult with its namesake's formula for success.
"He wanted to create a place where everybody just loved everybody. He sectioned off a little area of this planet where everybody loves everybody and nobody teases anyone and there's no sarcasm. We don't hurt or push and shove," Ron Jr. said. "That's what he wanted to do, build a place where people just could treat him with kindness, and respect."
"I think this was a dream for him to create this utopia, this little heavenly place on earth, where kids could go as a refuge and peace in love because he didn't have that," Elizabeth said.
For the first 20 years of the RBTV, Burton was there, commanding respect from children simply with his presence. If a child acted out, instead of shaming them or casting them out, Burton would get on their level, hug them and let them know that while they are to be respectful, they are still loved.
"He knew how to take them and love them no matter what they said, no matter what these kids said to him or no matter what the property they destroyed," Steve said. "He was able to put his arm around them and say, 'We're going to get better. We're going to get better together. I saw that in front of my own eyes."
Ron Jr. said that this method has been profound, not just for the kids who make it all six years, but even for those who don't make it through the program. A few years ago, Ron Jr. ran into a former RBTV attendee who dropped out from the program, and the young man wanted to thank him.
He had spent three months in the hospital after being stabbed, and as he lay in his bed, all he could think about was the RBTV and what he learned there. In that moment, he committed himself to finding the way back to himself.
"Sometimes you think you're not getting anywhere with somebody, and then it redefines your mission of life because you don't know what word, what small words, what small deeds you could do to change their minds, their complete perspective and not their complete life," he said. "It's so amazing how that works."
In this, Burton lives on. His belief, his faith, his radical love changed his life and the life of his family, and it continues to change the lives of kids all across New England.
As far as the Patriots are concerned, Burton is built into the DNA of the organization, a franchise that places value on the complete person, not just a football player. Burton's playing days were long before Robert Kraft bought the team, but Kraft understood how important Burton was to the organization.
Steve remembered the day his father was diagnosed with bone cancer. He was on the sidelines ahead of a Patriots home game, covering it as he does for WBZ.
"I broke down started crying and Robert saw. He said, 'What is it?' I said my dad has a year to live. He's dying of cancer," Steve said. "We went off to a warm room, and Robert goes, 'We're going to use my doctor.' My dad lived five more years after that."
In retrospect, it is no surprise that Kraft named the Patriots Foundation's Community Service Award in Burton's name, but it was a shock to Burton and his family. The Ron Burton Community Service Award is given to the Patriot player that best exemplifies commitment to giving back to the community.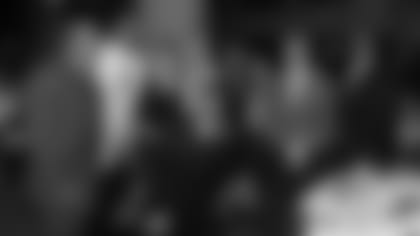 Kraft visited Burton in the hospital in 2003, just months before he would pass away, to tell him the news.
"Ron was just floored. After he left, Ron cried, and he was asked, 'Why are you crying? That's so exciting,'" JoAnn said. "He said, 'I never played for Robert Kraft. Can you believe it? That was my purpose to help people.' For somebody recognize this really just touched him deep."
Joe Andruzzi was the first recipient of the Ron Burton Community Service Award, and in the 18 years since, Patriots players have carried on his legacy in the locker room and throughout New England, including visits to the RBTV.
"The Patriots put together a film of these guys giving back to the communities, and I saw my dad in each one of the recipients," Steve said. "They didn't just do it for the camera. They were doing it out of the sincerity of their hearts."
Burton set the standard in the organization to use football as an avenue to create real change, and that is something heard over and over again from recipients of the award, like Matthew Slater and Devin McCourty. Football is how they make a living, but what they do off the field is how they make a life and a legacy.
With the Ron Burton Training Village, Burton's legacy lives on and only continues to evolve. The program now includes extensive SAT and ACT prep, year-round programming and guest speakers from all different professional areas.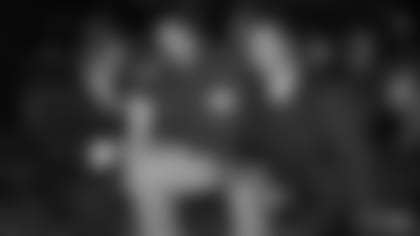 It all started with a seed Burton planted, and his children have ensured that it never withers.
"I think God gave him a purpose. He used football as a as a platform to capture an audience, and he took the lessons that he learned from his grandmother and said, 'How can I make the world a better place? How can I take this concept of love and make it a reality for kids?'" Paul said. "I think he'd be very pleased the way it's going."
Every summer, JoAnn, all five of the Burton kids and their children return to that plot of land in Hubbardston, including Elizabeth, who now lives in Dallas. It truly took a village in every sense of the phrase to build it from the ground up, but now it is a second home for them and for the countless children whose lives have been changed for the better because of Burton's vision.
"I didn't realize it as we were doing this, but he created a spot that brings our whole family back together every year," Steve said. "I didn't know he was doing at the time, but he wanted to create a spot where we can bring everybody together every single year, and we help others."
After Burton passed away, Ron Jr. admits he was worried about returning to RBTV. What would it be like without his father? How would it feel to be there without him?
"It was his unbelievable faith and love that just really carried the whole thing. When he was gone, and I thought, 'Wow, without that, how do we how can we possibly go on?' Because that's the formula. The love and the faith are the formula," Ron Jr. said. "Even after he was gone, the foundation that he laid and the love, it pervades. It still filled the entire campus. It was so beautiful to feel that that the love was not done."
For JoAnn, the oasis her husband built has become one for her, as well.
"When I come to this camp, I can find peace. I can find peace, because it just seems like God's presence is there. It really does," she said. "I think God has blessed that camp, and I know God has blessed us."