FOXBOROUGH, Mass. (Nov. 25 2021) – Throughout the 2021 season, the Kraft family and the New England Patriots Foundation will recognize 17 local volunteers with the "Patriots Difference Maker of the Week Award." The honorees will be celebrated for going above and beyond to support nonprofit organizations in our New England communities.
As part of this recognition, the foundation will present a $5,000 donation to the nonprofit organization represented by each honoree. The Patriots Difference Makers will participate in a special year-end celebration and receive a pair of tickets to attend the Patriots final regular season home game on Jan. 2 against the Jacksonville Jaguars.
"We are excited to once again recognize local volunteers with our Patriots Difference Maker of the Week Award," said Josh Kraft, president, New England Patriots Foundation. "Each of these honorees has their own unique story of community service and we are proud to shine a light on the tremendous work they are doing. We would like to thank all of this year's Patriots Difference Makers for helping to build stronger New England communities."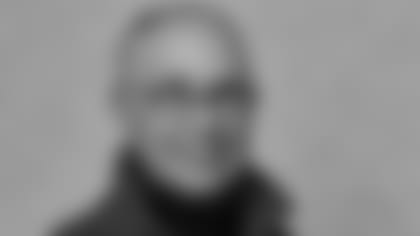 Cindy Brenner from New Haven, Conn. was selected as a 2021 Patriots Difference Maker of the Week for her commitment to Camp Rising Sun. As part of this recognition, the Kraft family and the New England Patriots Foundation will be making a $5,000 donation to support the nonprofit.
More than 40 years ago, Cindy lost a close friend to cancer. After seeing what her friend experienced, she started volunteering at the Cancer Information Service Center at Yale New Haven Hospital. Cindy took classes and learned about all the different resources for families. She also sat on the board of the Tommy Fund, a pediatric oncology program that funded a toy closet at Yale and raised funds for families battling cancer.
In 1992, Cindy learned about Camp Rising Sun, a safe, nurturing environment for kids who have faced the diagnosis of cancer. She joined the nonprofit as a volunteer cabin counselor. A tremendous storyteller, Cindy oversaw the teenager cabin and enjoyed late night chats with the campers.
"In 1992 I began volunteering as a counselor at Camp Rising Sun. I've been there ever since," said Cindy. "I can't imagine any child missing out on a great camp experience because they have a disease that no one would want."
Cindy's role has continued to evolve over the years. As the nonprofit's arts and crafts instructor, she leads activities for campers every summer. Cindy is also a welcoming presence for the campers, greeting them at registration and helping to run the camp store.
Whether it's picking up camp supplies and prescriptions, creating birthday cards for campers, making scrap books for graduating seniors or assisting at fundraising events, Cindy is always ready to pitch in and support Camp Rising Sun. 
"When I tell people that I go to a camp for kids with cancer, many are surprised," said Cindy. "Not because I volunteer, but because they didn't realize that even kids can get cancer. People have said to me that it must be very sad at camp. But it's quite the opposite."
"Nearly thirty years later, I'm still going back to camp," Cindy continued. "It's a place where magic happens. Kids with a serious disease can have a 'normal' life for a week every summer and it's all made possible because of our generous donors." 
The Patriots Difference Maker of the Week Award is part of the foundation's Celebrate Volunteerism initiative, designed to educate fans about the need for volunteering, highlight deserving volunteers from across the region and inspire Patriots fans to become lifelong volunteers.
This marks the 11th season that the Kraft family and the Patriots Foundation has presented their Patriots Difference Maker of the Week Award to volunteers from all across New England. Since its inception, 150 individuals have received this award and more than $675,000 has been donated to local nonprofit organizations. 
To learn more about the program or to nominate a volunteer for the Patriots Difference Maker of the Week Award, visit www.patriots.com/community.