FOXBOROUGH, Mass. (Dec. 23, 2021) – Throughout the 2021 season, the Kraft family and the New England Patriots Foundation will recognize 17 local volunteers with the "Patriots Difference Maker of the Week Award." The honorees will be celebrated for going above and beyond to support nonprofit organizations in our New England communities.
As part of this recognition, the foundation will present a $5,000 donation to the nonprofit organization represented by each honoree. The Patriots Difference Makers will participate in a special year-end celebration and receive a pair of tickets to attend the Patriots final regular season home game on Jan. 2 against the Jacksonville Jaguars.
"We are excited to once again recognize local volunteers with our Patriots Difference Maker of the Week Award," said Josh Kraft, president, New England Patriots Foundation. "Each of these honorees has their own unique story of community service and we are proud to shine a light on the tremendous work they are doing. We would like to thank all of this year's Patriots Difference Makers for helping to build stronger New England communities."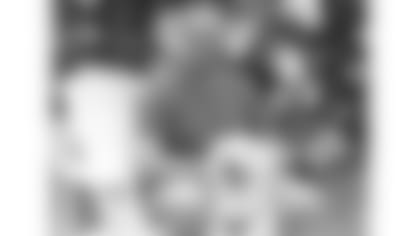 Phil Newth of Bowdoin, Maine was selected as a 2021 Patriots Difference Maker of the Week for his commitment to Little Angels Service Dogs in Bartlett, N.H. As part of this recognition, the Kraft family and the New England Patriots Foundation will be making a $5,000 donation to support the nonprofit.
Little Angels Service Dogs is a nonprofit organization that prepares and places fully trained service dogs with approved individuals living with a disability. Dogs are trained to provide services specific to their recipient, including autism assistance, alerting for diabetes and seizures, hearing impairments, mobility assistance, psychiatric services and more.
One of the training method's utilized by Little Angels is their Puppies Uplifting Prisoner's Spirits (PUPS) program. Dogs receive hands on training at Bolduc Correctional Facility in Warren, Maine. Phil works full-time at the facility and volunteered his time to oversee the PUPS training program. He hand selects the inmates and coordinates all of the training activities. The program ensures that dogs in training receive around the clock support and has a positive impact on the inmates.
"I started my volunteer work with Little Angels after I saw the impact that the dogs had on not only the offender trainers, but everyone at my correctional facility," said Phil. "I knew that I could play a bigger purpose in the mission of Little Angels, and I have never looked back." 
With travel restrictions during the pandemic, Little Angels could not train or place service dogs with their recipients. As a result, Phil took on additional responsibilities, single-handedly managing all aspects of the PUPS program.
As travel restrictions were lifted, Phil spent hundreds of hours transporting dogs back and forth between Bolduc Correctional Facility and the Little Angles ranch in Bartlett, N.H. He also spent more than 200 hours volunteering at the Little Angels ranch as a groundskeeper and building a whelping center for new generations of service dogs.
"Knowing what a difference these dogs make in a recipient's life really impacted me," said Phil. "It has been incredible to see what Tessie, a breeding dog that I am fostering, has done for my autistic daughter."
The Patriots Difference Maker of the Week Award is part of the foundation's Celebrate Volunteerism initiative, designed to educate fans about the need for volunteering, highlight deserving volunteers from across the region and inspire Patriots fans to become lifelong volunteers.
This marks the 11th season that the Kraft family and the Patriots Foundation has presented their Patriots Difference Maker of the Week Award to volunteers from all across New England. Since its inception, 150 individuals have received this award and more than $675,000 has been donated to local nonprofit organizations.
To learn more about the program or to nominate a volunteer for the Patriots Difference Maker of the Week Award, visit www.patriots.com/community.