FOXBOROUGH, Mass. (Dec. 9, 2021) – Throughout the 2021 season, the Kraft family and the New England Patriots Foundation will recognize 17 local volunteers with the "Patriots Difference Maker of the Week Award." The honorees will be celebrated for going above and beyond to support nonprofit organizations in our New England communities.
As part of this recognition, the foundation will present a $5,000 donation to the nonprofit organization represented by each honoree. The Patriots Difference Makers will participate in a special year-end celebration and receive a pair of tickets to attend the Patriots final regular season home game on Jan. 2 against the Jacksonville Jaguars.
"We are excited to once again recognize local volunteers with our Patriots Difference Maker of the Week Award," said Josh Kraft, president, New England Patriots Foundation. "Each of these honorees has their own unique story of community service and we are proud to shine a light on the tremendous work they are doing. We would like to thank all of this year's Patriots Difference Makers for helping to build stronger New England communities."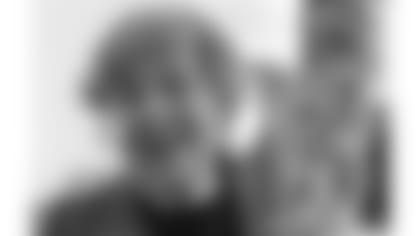 Phyllis Brooks from Lexington, Mass. was selected as a 2021 Patriots Difference Maker of the Week for her commitment to English At Large. As part of this recognition, the Kraft family and the New England Patriots Foundation will be making a $5,000 donation to support the nonprofit.
English At Large (EAL) is a nonprofit organization that helps adult immigrants gain greater understanding of English language and U.S. culture through personalized instructional programs designed to support their highest aspirations. They provide free, relevant, practical and accessible services to adult immigrants and refugees in 21 communities in Middlesex county. 
Phyllis joined EAL in 2004 as a volunteer English tutor for Boston-area immigrants and newcomers. As EAL's longest-serving volunteer tutor, Phyllis has tirelessly dedicated 17 years and more than 1,200 hours of individual instruction to English learners who would not otherwise have access to language instruction.
In her weekly tutoring sessions, Phyllis has helped her learners gain the English language and cultural skills needed to fully acclimate to life in the United States. While she has tutored English learners of all proficiency levels, she is particularly dedicated to working with beginner English speakers, whose language needs are more critical and immediate. With each new learner, Phyllis tailors her instruction to their individual needs, meeting the learner where they are in their English language journey to fluency.
Phyllis has positively impacted countless lives through her patient instruction and guidance. Her many learners have gained the necessary skills to achieve their life goals including employment, passing the citizenship exam, furthering their education, confidently communicating with their children's teachers and doctors, and participating more fully in their communities.
The Patriots Difference Maker of the Week Award is part of the foundation's Celebrate Volunteerism initiative, designed to educate fans about the need for volunteering, highlight deserving volunteers from across the region and inspire Patriots fans to become lifelong volunteers.
This marks the 11th season that the Kraft family and the Patriots Foundation has presented their Patriots Difference Maker of the Week Award to volunteers from all across New England. Since its inception, 150 individuals have received this award and more than $675,000 has been donated to local nonprofit organizations. 
To learn more about the program or to nominate a volunteer for the Patriots Difference Maker of the Week Award, visit www.patriots.com/community.