CORNERBACK BRANDON BROWNER
(On where he was last year during the Super Bowl) *"I watched it at home with my family. It was tough to watch my former teammates win the Super Bowl."
(On if it is fun to play against old teammates) "It is a little extra special. Like I said, winning the game will be more special."
(On Seahawks Head Coach Pete Carroll and Patriots Head Coach Bill Belichick's personalities) "Yeah what you see on TV is what you get pretty much from the two. They have similarities too though. Their football IQ is way up there. They are so different, but at the same time they're the same. That is why they both have succeeded at this level."
(On what it meant to him when Belichick took a chance on him last year) "It meant a lot. Him bringing me in just shows that he sees the ball player in me. It wasn't about all this stuff that happened to me in the past. He found a place for me where I fit. I am blessed for the opportunity."
(On how the Seahawks receivers have evolved) "I still see that their game is the same. I just think that (Jermaine) Kearse has gotten better. He has improved. He is on the outside right now. Doug (Baldwin) has always been a good football player to me. Darrelle (Revis) is just starting to see that a little more."
(On what he can't get caught doing while playing Seahawks quarterback Russell Wilson) "Get caught looking at him, keep my eyes on my man. A lot of times he is going to buy time with his feet, so I have to do a good job watching my man."
(On what he has learned from Revis and Seahawks cornerback Richard Sherman) "I haven't learned too much, but I do watch them because I am a fan of the game. I do like to compare and contrast things that I do good and things that they do good. I can't say I learned too much. We kind of talk to each other, both guys, we kind of bounce ideas off each other."
(On what Revis and Sherman do differently) "Yeah, we play a lot more man to man over in New England. They play a lot of cover three in Seattle. (Sherman) plays to his leverage, knowing where help is coming from. He is a cerebral football player and so is Revis. Revis, he just has a nice balance about his game. It never seems like he takes a false step left or right. His game is pretty smooth and polished. It seems like he isn't running as hard as the guy he is covering. The guy he is covering always seems like he is sprinting and (Revis) kind of has a jog about his game."
*(On if he had a preconceived image of Belichick) *"Kind of, sort of. Then when I got up here and was going through the sign in process, guys kind of, should I say, tried to scare me, told me he was tough, said we do things differently around here, which we do. We do a lot of running, conditioning after practice. I have never really been on a professional team where they did that. That was something they did in high school. At the end of the day, that benefits us, where our condition is, it is sometimes better than the opponents."
(On why tough matchups have gone their way) "Coaches week in and week out set up a good game plan, matchups that fit us well. Obviously, me and Calvin Johnson have a similar build. They put Revis on Golden Tate, had him handle him. And guys play good football."
(On where the emotion he plays with comes from) "It is just the game that we play. You kind of have to be that way. It is a violent game. Even if it is me against you, you hurt me, I hurt you or you make the play over me, I make the play over you. That is what it is."
*(On if he has always had the drive that he has) *"Yeah I have always had that drive. It is just not giving up. When you have a dream, you don't want anybody to mess that up no matter who it is, whether it is media, a family member or whoever it is. If you have a dream, you stick to it. You chase it.
(On if he ever dreamed that he would be in the Super Bowl) "I don't know about the Super Bowl, but I always knew that I wanted to get back to the NFL. I have been blessed to get back and am fortunate to play in the Super Bowl."
(On what this week means to him) "It means everything in the world. If we can win it that would be something that can never take from us. It would be a part of history."
*(On if he had fun this year) *"Most definitely. You always have fun playing the game, but it is also better when you are winning."
(On if this game is a point of pride for them going against Seattle's secondary) "Not at all because at the end of the day both defenses won't be on the field at the same time. We're going to do our best to take out their offense and vice versa. I'm not in competition with their defensive backs, I am in competition with Doug Baldwin, Jermaine Kearse, Russell Wilson and Marshawn Lynch."
(On if he is happy to be playing his former team in the Super Bowl) "I couldn't have drawn it up any better. Those guys are my best friends. It is a blessing to be in this game with those guys."
(On when this defense started to jell) "I can't pick just the week, but to me last week was our best game as a team. I think we played lights out last week. The week before we had a 23 passer rating, and then threw for like 120 and picked them up a couple of times. The game against the Colts was the game that I really felt like we were hitting on all cylinders and I think that is the best time too, going into the Super Bowl or in the playoffs."
*
(On who is the leader of this defense)* "We don't have any (specific) leaders. Everybody leads by example."
*(On what Wednesday practice looks like) *"We're going to go hard as well. You have to go hard this week. You want to have a good week of preparation going into the game."
(On how to contain Wilson's scrambling) "The best you can. He is going to make plays. He is one of the best in the league. He does it week in and week out. You just want to eliminate some of the plays he makes and win in situational football."
(On the most dangerous part about Wilson) "I think his legs. He runs around like a running back. He is actually strong. His stiff arm is pretty strong, like a running back."
(On what the motto of this team means to him personally) "Just that I think if I do my part I really feel like we will win the game."
(On Wilson's first few steps of a play) "I don't think it is hard, but it is tough because he is so talented. I wouldn't be watching him as much because I have a man to watch. I think if I get caught or fixated on watching him run around I will lose my receiver and ultimately cost my team a big catch or something stupid like a touchdown. So I will not be fixated on him running around. I will trust the other 10 guys and the seven guys in the box to do my job just as I hope they trust me to cover my receivers."
(On if Wilson is the most difficult quarterback he has seen when he is deciding what he is going to do) "I would say so, he is like a running back that can throw the ball."
(On what could be the X factor in this game) "I would say special teams. Everybody knows how good Russell Wilson is and (how good) that defense is. I think whoever's special teams wins, that matchup will play a big card in who wins the game."
DEFENSIVE BACK DEVIN MCCOURTY
(On when things began to gel for the secondary)* "I feel like it was a work in progress all throughout the year. It really started in April when we came up. All of the guys were so excited and put in so much work to learn the system, with (Darrelle) Revis, (Brandon) Browner and (Patrick) Chung all trying to build continuity. We just have been putting through a lot of work and I felt that, throughout the season, we just kept getting better and each game got better for the group."
(On if he can point to one moment when things started clicking) "I thought the Detroit game was really good, going against that type of offense. I thought we came out and did a good job sticking to the gameplan, with Browner on Calvin Johnson and Revis on Golden Tate. I thought that was a pretty good game for us as a group."
(On who is the leader for the defense) *"I don't know. I think we've got a bunch of leaders. We've got a bunch of older guys that, at different times throughout the year, have stepped up. I'm trying to be the guy that keeps everything together as far as having the most amount of years in this system, making sure that everyone is always on the same page. I think we've got a group of leaders that show up at different times throughout the year."
*
(On what the 'Do Your Job.' slogan means to him) "It's everything. It's what this team is built on. The key for me and our defense is to always do my job because I help the others do their job once I'm straight. I think it'll be the key for us to get a win on Sunday and is the foundation of our team.
(On what the Patriots Wednesday practice will look like) "I don't know. We usually go pretty hard on Wedesdays. These two teams are very similar. We'll see what Bill (Belichick) has in store for us today, but I wouldn't be surprised if we went full pads today."
*(On how he views the swaggering of the Seahawks secondary) *"They are who they are. We are who we are. I don't care. I think that's the key to this game: just be who you are. If that's who they are then that's good. I think who we are works for us."
(On practicing against Rob Gronkowski) "It's good practicing against him. He's a great tight end so we get a great look practicing against him and doing different things, but we shut him down in practice."
*(On if he feels sympathy for safeties on other teams that have to tackle Gronkowski) *"I love watching him, but I don't feel for them. We love watching him on defense because the guy is always full speed trying to run over everything that gets in his way. He even gets the defense pumped up sometimes."
(On if you have to be smart to play for the Patriots) "I think somewhat. This team asks you to do a lot of different things. It asks the players to be very versatile each week. You really don't know what the gameplan could be. It could change up each week depending on what team we're playing. I think being smart definitely helps you in this system."
*(On what it would mean to be a Super Bowl Champion) *"That's the reason why we play the game. To me, it would be a great feeling to celebrate with this team that accomplished a goal we set all the way back in April. The exact feeling I don't know yet. Hopefully, I get to find out. It would mean everything."
(On what a Super Bowl win would mean for the veterans) "I think that with older guys or younger guys, once you get into the NFL, that's your one goal. Everyone wants to be a Super Bowl Champ. I think that the longer you play it means a little bit more because of the ups and downs you go through in this league. I'm sure it's going to mean everything as well.
(On physicality of Patriots defense) "I think we're a physical, tough team. If you get credit for it or not, it doesn't matters to us. We're going to try to come out, be physical and we'll where that take us."
(On the biggest challenge when defending Seattle quarterback Russell Wilson) "I don't know if it's just one. I think him, as a player, would be challenge. It's challenge for your defensive backs because he has the ability to run the ball. Whether you want to pick between running or throwing or just throwing sitting in the pocket or just keeping the ball and running. His ability makes it very tough."
(On if there is a fine line between respecting your opponent and playing scared) "No, I think it's what we do all year. You respect your opponent, but that doesn't mean you don't go out there and play hard. Once that ball is kicked off, I don't think that respect will matter. You have two teams doing everything they can do win a Super Bowl."
(On how he would define Head Coach Bill Belichick) "I don't know. I would define him as a head coach. I think he does whatever he feels is necessary for this team. At times it's stuff we don't want to do and, at other times, he throws us a bone. The thing with Bill is that he's consistent. You know what you're going to get from him each day. Whether that's being a player's coach or a strict, hard coach, it's all up to what you say. I think he's pretty strict, but at times he shows his softer player's coach side."
(On a challenging experience in his career) "I would say when I had surgery two years ago. I had shoulder surgery. I missed the whole preseason. It was just different for me. I had never had surgery. I didn't get all the looks I wanted to get going into the season. It was just different and I think sometimes going through something unknown makes you very uneasy. I think that thinking and believing that everything will be alright helped me the most. I did everything I could physically, but still I had a little feeling that it wasn't enough. That was when I realized that you can only do what you can do and the rest will be what it's going to be. I think that was a tough time for me as far as my football career. I got over that and it was fine."
(On getting back on the field today) "It'll feel good getting off the little vacation and getting back to work. I think practice is always a key to help us."
*(On how to handle backs that specialize in yards after contact) *"Just try to wrap up. Hopefully, we get as many guys as possible to the ball. When those situations do come, by any means possible, we have to get a guy on the ground. The key is going to be wrapping them up. Their legs never stop. That's really going to be key for us."
(On what type of personality football players prefer in a coach) "I think it's depends on the team that year. In the league, so much changes each year. Bill's not the true player's coach, but he's the kind of coach that adjust to what team he has. I remember, during my rookie year, it seemed like we practice longer and harder more than this year. I look back at that year and remember that we had four or five rookies starting on defense, so that was probably a team that needed more action or practice time being on the field. I think he's more of a coach that adjusts to whatever his team is and whatever is best to win."
(On if the players see a different side of Belichick) "Bill is who he is. Obviously, he's not as short and straight to the point as when you watch his press conferences, but he's not coming into the squad meeting and cracking jokes for 30 minutes either. I think he's a little looser with us. Football is what he really loves to do. It's not standing in front of a camera answering a bunch of questions. We see a little side, but I wouldn't say it's much different than who he is."
(On how difficult it is to defend Wilson's scrambling ability) "It's going to be tough. It's going to be a task that involves the guys up front and the linebackers and then, at times, you have secondary involved on a blitz. The key in that is going to be doing your job. You're going to need the guys up front to try to contain him, keeping him in the pocket. We're going to need to stick our receivers on the back end because, if we get all 11 guys worrying about him scrambling, rush yards won't matter because he'll have a huge day passing. We just all have to do our jobs."
LINEBACKER DONT'A HIGHTOWER
(On if he ever saw himself playing in a Super Bowl as a child)* "Yes sir, I did."
(On if he just wanted to be on TV playing in the Super Bowl, just so his family could see him) "No, I don't know about that. I think you have the wrong guy on that one. No, just growing up playing football in the backyard and stuff, (I) wanted to go to college and do all of that and win the National Championship and do all that stuff. To get to a Super Bowl as a kid just dreaming that and actually getting to live it means a lot to me."
(On how linebacker Akeem Ayers fits in on the team, specifically when he filled in for linebacker Chandler Jones) "He came in, he understood what we needed him to do, what kind of role he was going to be in. He took it head on. He played exceptionally well when he came in. Picked up what we were doing pretty fast, even though it was something a lot of teams weren't used to, but I mean he came in and did a great job."
(On his experience this week) "I've been seeing more of y'all (media members) and less of coaches, so I don't know if that's a good thing or a bad thing."
(On what makes Seattle QB Russell Wilson such a dynamic player) "He's a dual-threat quarterback. He does a really good job as far as extending plays outside of the pocket. Not always looking to run the ball, but more or less looking downfield. His skill players do a great job as far as working with him, seeing whenever he's in trouble and breaking off routes and getting open. I mean, whether it's (Seattle wide receiver Jermaine) Kearse or (Seattle tight end) Luke Willson or (Seattle wide receiver Ricardo) Lockette or (Seattle wide receiver Kevin) Norwood or anybody I feel like they do a really good job as far as their operation as to getting open."
*(On how to best contain Wilson) *"Doing your job. The reason why I say that is because someone might look, but it's not necessarily the same. There's going to be plays when he extends where he's not looking to run the ball. There's going to be that point where he can possibly change the line of scrimmage and get ten yards or you could evade your man and try to press up and then there's 50 or 60 yards right over the top of your head. Definitely, just got to be guys doing their job whether it's the run game or the pass game."
(On if there's a time when he's "doing his job" where he needs to trust his instincts) "Most definitely. I guess this is probably the best way to put it as far as instincts go: You're not planning on this time on third down if he (Wilson) takes off running, I'm just going to go get him.' It's not something like that. It's kind of feeling within the game, which I feel we do a really good job as pushing that brink to doing your job and as far as actually letting instincts step back in. I feel like we've done a really good job so far this year doing that."
(On stopping Seattle running back Marshawn Lynch) "The 'Do your job' thing is still definitely intact, but we've just got to get a lot of people to the ball. That's going to be our best chance. I mean, I'm pretty sure they're going to do their best job as to get their big playmakers out in the field, out in space in one-on-one matchups. Whether it be Lynch, (Russell) Wilson or (Ricardo) Lockette or (Seattle wide receiver Doug) Baldwin or whoever it is. I'm pretty sure they're going to do their best job as far as keeping them in open field. Just going to have to get everyone to the ball and good pursuit."
(On Head Coach Bill Belichick's stress on fundamental tackling) "We practice that each week. Almost every day we have a tackling drill or a tackling circuit that we go through, but I mean obviously that's not going to come down to actually tackling somebody. It's really going to come down to a want or a will. Whether you want to do it or not. I feel like whatever 11 people that have to be on the field they're going to be willing to go. Everybody's just got to do their job and everybody's got to get to the ball. That will be the safest and best way for us to play well and slow these guy's down."
(On if there is any weakness in the Seattle offense) "I don't know about weakness. They're a real good football team. They have a really good offense. I think the best thing for us to do is to play the run really well on first and second down and force these guys to be in third and long and force these guys and make them feel uncomfortable. Put them in a situation that they don't want to be in."
(On what Seattle's comeback in the NFC Championship game means to New England as they prepare for the Super Bowl) "Just the fact that their offense has big play ability all the time. Their defense plays not just the full 60 minutes, but a full game, which helped out their offense. They were able to get those guys back into the good field position as well as their special teams."
*(On if it's hard to stop Seattle quarterback and his offense) *"Personally, I have never played against him, but they're exceptional, exceptional players."
(On how to stop Wilson) "I think you've just got to kind of contain him and then kind of keep him on his toes. Whether it's blitzing or showing him a different look will add more questions."
(On if he has enjoyed the Super Bowl experience) "I don't think it's been too bad. I think yesterday (Media Day) was probably supposed to be the worst and it wasn't as bad as I thought it would be. Just enjoying taking it all in. This is definitely a once in a life time opportunity. So, you definitely try to take it in, but at the same time letting it be a business trip. I'm pretty sure things are going to start picking up as we start to get towards the end of this week."
RUNNING BACK SHANE VEREEN
(On if you have to have a certain level of football smarts to play in this New England offense with the varying game plans)* "It definitely would help if you did with the type of offense that we have. There are a lot of moving parts and there are a lot of roles. Each week your role might change. I guess being smart is definitely key. It's not the simplest of offenses to understand."
(On what was the worst injury he's played with and why) "That's a good question – probably my wrist last year just because I couldn't really feel my hand and it was kind of painful in the game, but it wasn't too, too bad. If it's really bad, then you can't really play with it. It wasn't terrible, but probably my wrist last year."
(On having four different players with 60 carries or more and if he can characterize the running back room) "I guess you can say we're a strong family, tight-knit group. I think our biggest thing is we don't really care who gets it done, just as long as the job gets done. As long as at the end of the game we're victorious, I think that's the biggest goal for everyone in the room."
(On when during the week does he think it may be his turn to get the bulk of the carries) "You never really know until the game gets going and until the kind of unveils itself as to what type of game it's going to be with what's working for us and not working for us. It kind of evolves itself during the game."
*(On the personalities of the running backs room) *"It depends on the day I would say. Whoever is least tired is probably the jokester and has more energy than everybody else. Everyone kind of switches off. It's a great room. It's a great group to be in and we all go back and forth with each other."
(On how the group of running backs rallied around Stevan Ridley after his injury) "We rallied around him and tried to give as much support as possible. I let him know that he might not be with us this season but he's with us this season. It's been good just to see the guys rally around him. Not that anybody would not rally around a guy like Ridley."
(On the reception when running back LeGarrette Blount returned to New England) "I remember walking into the locker room early and seeing him sitting there and I was pretty excited. It felt like it was almost like he never left once we got going."
(On if he is blown away being at the Super Bowl after growing up and watching New England play in Super Bowls) "Absolutely. You've got to pinch yourself a couple of times. You have to remind yourself that you're actually here and you're a part of it. There is nothing bigger than this. This is what you want to be a part of and this is where you want to be this time of year."
*(On embracing the moment and what kind of conversations he has with himself) *"Enjoy it. Embrace it. Remember it. You never know when you're going to get another feeling quite like Sunday."
*(On the success of all the running backs this season) *"I think it says that at the end of the day, we're not a very selfish group. We're more concerned with getting the job done, not about who's getting the job done. At the end of the day, as long as we have a 'W', I think that's the biggest goal for our room."
(On getting back to practice today) "I'm looking forward to it, actually. I really am. We had the last couple of days off and a lot of stuff going on with travel and media day. It's time to get back to football and just focus on that. I'm excited for it."
(On how hard it is to stay focused) "It will be nice to get back into the same kind of routine that we're used to. When we start practicing, you know that you're closing in on game time and that's always exciting."
(On the feeling of being out at the Super Bowl and if he's anxious or excited) "I think it's a combination of both. I think it's exciting. I think it's fun, but, at the same time, everybody is anxious to play. Everybody is curious to see what the game is going to be like. I think the anticipation is growing as well."
WIDE RECEIVER BRANDON LAFELL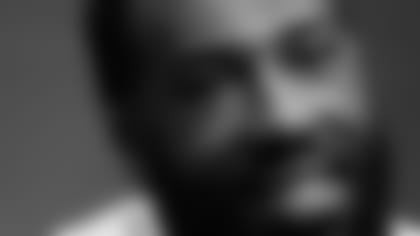 *(On how his time has been in Arizona without practice) *"Man, it's been real relaxing, other than the overload of media the last few days. It feels good. It's starting to feel like game-time again. We will get out there today and get into full pads, fine tune our game plan and just work on the finishing touches the next few days."
(On spending a week in San Diego preparing for the Chargers game) "It helped us a lot. We went from freezing cold weather, come out here in the sun. We've had a week to train and get used to their time zone and their weather and it's been the same this week."
(On bonding with teammates in San Diego and Green Bay) "It definitely felt like a bowl game. You know, getting dressed in a hotel. You don't really know anybody out there so all you can do is hang with your teammates, go eat with your teammates, go to Dave and Busters, things like that. A lot of team bonding so it definitely felt like I was back in college at a bowl game."
(On being around CB Darrelle Revis) "It's been great for a guy like me just being around Darrelle. Just practicing against him every day, making me bring my A game every day because if you don't he'll embarrass you, man. Just being around that guy has been great for me career. Even though he's a defensive back, the way he carries himself, the way he practices at a high level every day and the way he approaches the game has been great."
(On QB Tom Brady's legacy and what it has been like to play with him) "Man, he has one of the best legacies. I don't think there's one other quarterback who has appeared in six Super Bowls, probably five. For him to be appearing in his sixth, have won three, with the opportunity to win four, you can't argue with that. You know, something I didn't know about him before I came (to New England) was the way he works every day. I didn't know he works his butt off every day. All the extra work he puts in with our strength coach Herold Nash every day after practice, during practice and after practice. I didn't know that but that guy works hard and makes you work hard by just watching him."
(On working with Coach Bill Belichick) *"Man you know, Bill is great to be around on a daily basis. He's a tough nosed coach who don't take nothing from nobody but also, man, we get the little jokes and funny little jokes and little giggles every now and then that you all don't see. You all need to see that side from him one day."
*
(On Belichick protecting players) "Definitely, he's a coach that will go up to bat for you, man. It's all about team. It's all about our locker room. He always preaches that. Ignore the noise, and that's what he does."
*(On the offensive line gelling together) *"I think we started off slow because we lost a big part of our offensive line with a trade, Logan Mankins. We lost him and it was more so trying to find the right guy to replace him or trying to find the right couple guys that will jel in together. It took a little while to do that, but once they jelled in together they've been doing pretty good. They've protected (quarterback) Tom (Brady) and protected this whole offense, this whole season."
(On RB LeGarrette Blount joining New England in the middle of the season) "Man, that's crazy. He's playing for one team Monday night; he's in our locker room Wednesday night. That's crazy. I'm glad that guy came here. He brought a toughness to this team. He brought an attitude back to the back-field that we had already but we lost with Stevan Ridley and he just filled in that role. He got those guys behind him playing at a high level."
(On what TE Rob Gronkowski brings to New England's offense) "Aw man, Beast Mode. He's an animal, man. When you put a corner on him, he's too small. When you put a safety on him, he's too slow, man. You know, when Gronk (Gronkowski) is out there doing his thing he is demanding a double team and if he's not being double teamed, he's out there making plays for us. It opens up the whole offense, the running game. Especially me being outside because when Gronk starts making a lot of plays they've got to double team him so that leaves me and Julian (Edelman) and D.A. (Danny Amendola) with a lot of one-on-one coverage."
*
(On how cornerback Darrelle Revis helps New England)* "Man, for us at practice as an offense, he does a lot for us. Arguably, he's one of the best in the game. If you can get open on Revis and (Brandon) Browner during practice all week I feel like you can get open on anybody. For our defense, there's a lot of times where put Revis on their best receiver and he takes them out the game. We can go through the number of receiver he's done that too and that allows every other guy on our defense to play with a lot of confidence, play faster and not worry too much about Revis on the other side because he is going to take care of business."
(On New England being tougher than Seattle) "It's not about who's tough, who's tougher. It's about winning games. If being tough is winning games, we have the same record they got. We've done fought in hard games. We've beat some of the same teams they beat. We won games running, passing the ball, just like they won games. We won games playing a lot of defense. So it's not about being tough. It's about winning games this time of year."
*
(On if New England is tough and physical)* "I don't feel like we are more or less. I know we are a tough team. We are not going to compare to them. We are us. We are New England. We play all style of football. We win games."
(On his perception of Head Coach Bill Belichick before he played for him versus after) "You know, before I came here I was like, 'That's one guy that wins a lot of games, but it doesn't seem like he's happy winning games.' But that's just the way I saw him in the media. He never smiled. He's always short with the media, give them one, two answers and frowning, but when I got here, we closed those meeting doors and we joke around, we have fun, he smiles, he laughs. We play jokes on him. I was like, 'Man, this not the guy I saw in the media.' He's a great coach to play for."
*(On the comparison of Belichick and Seattle Head Coach Pete Carroll) *"I've never been around Pete, but he looks like fun on TV, but Bill is also fun too."
(On the keys to the Super Bowl) "For me, the keys to the game to win the game, I feel like: go out there and get off the line; don't get jammed up at the line; get into my routes; catch the ball; definitely catch the ball and cover up those DBs in the running game; go there and block Kam Chancellor; Earl Thomas and block their DBs in the running game."
*(On if Tom Brady is the best quarterback in the NFL history) *"Definitely, man. When you think about quarterback appearances in the Super Bowl, the things he's done in the Super Bowl, his Super Bowl rings and the way he's been consistent every year to lead this team to division titles and playoffs, he's arguably one of the best."
*(On what he likes about Offensive Coordinator Josh McDaniels) *"I think what I like best about Josh is we've got so many guys on this team with different styles in this offense: me, Gronk, (Julian) Edelman, D.A., Shane, we've got a lot of guys who need touches. Someway, somehow he finds a way to get everybody touches. Finds a way to put everybody's plays in there. We run everybody's plays and he's a great player-caller. He calls some of the best plays in the great situations of football."
*
(On if McDaniels will be a successful head coach) *"I definitely think that guy will be a successful head coach. He's got all of the tools. Guys listen to him. Guys follow him and he's a great leader."
WIDE RECEIVER DANNY AMENDOLA
*
(On the preparation leading up to Sunday and if the process of getting there causes him to be anxious)* "You have to treat it like a normal week. You have to put yourselves in the best position to play your best football, and you can't play the game before the game's played. I'm sure when kickoff rolls around we'll be pretty anxious and pretty amped up."
(On if he had to fight for playing time this year and what that was like) "Yeah, everybody fights to get playing time. Everybody's competing to get on the field to expand their role within the offense. I feel like we've got a bunch of great football players on this team, and this has been a fun ride so far."
(On if it helps to have a familiar face in New England like tight end Michael Hoomanawanui) "Yeah, for sure. He's been a good friend of mine for a long time, so we still talk about our old Rams days once a week."
(On if he and Hoomanawanui hang out at all off the field) "Yeah. We live on the same block, so we all just kind of roam around the block to each other's house, for sure."
(On getting back to practice) "It's going to be a good week of preparation. We'll get out there, and we'll start today. We're all excited to get out here and start running around and go from there."
*(On how aggressive practice will be) *"It's going to be aggressive. It's going to be competitive. We're playing in the game of the year so everybody's going to get their preparation in and get their work in and get ready for the game."
(On how facing off against cornerbacks Darrelle Revis and Brandon Browner in practice has helped his game) "They've been getting us better all year. Two great good football players – very physical, very instinctual football players. They help us win and they help us get better at the same time."
(On the most impressive thing about Revis) "His ability to read the coverages, read the routes develop, watch other guys run their routes and also cover his guy, so he can do a lot of things at once. That's what makes him so good."
(On the most impressive thing about Browner) "Very physical. You have to be ready for contact throughout your whole route. You have to catch the ball and be ready to be hit. That's what Browner's about."
(On what 'Do Your Job' means to him personally) "Everybody on this team has a role. Everybody has a job within each game, within each game plan, and to focus in on that and get your job done each game, each week. Put your team in line to be successful."
*(On what his job is specifically) *"Make plays."
(On who he rooted for when New England played Carolina in the Super Bowl) "I rooted for the Patriots. All my family's from Boston. I was huge Steve Smith fan watching him play for Carolina. I wanted the Patriots to win just because my dad was rooting for them."
(On what the toughest injury he's ever played with was) "The toughest injury I've played with was I tore my planter fascia in my foot. As a receiver, as a skill position, anytime you get your wheels, so to speak, messed up, it's hard to play like you want to play."
(On how the planter fascia injury impacted him on the field) "It was hard to move like I wanted to. That's all it is out there, your mobility and getting to spots and getting open. But, that's in the past."
*(On how tough it is for players to push through injuries in order to play regardless of the injury) *"There's a difference between being injured and being hurt. All of these football players are some of the toughest guys, so guys want to play through being hurt, but you don't want to injure yourself more and suffer serious stuff, and then you don't want to put your team in jeopardy of losing games. Being injured, it's important to rest and get back to 100 percent. Then, if you're hurt, everybody in this league doesn't play at 100 percent throughout the year. Everybody's hurting. It's a long season and it's very physical. You're going to have to play through the bumps and the bruises."
(On playing Seattle a lot while in St. Louis and how that will help since much of the personnel is the same) "Yeah, absolutely. It's something that I've been telling my teammates. We used to play them twice a year. We felt like we were highly competitive against them. We felt like, you know, we beat them a couple times, they beat us a couple times. It was hard to play at their place, but it was a battle. It was going to be a street fight every time you played them, and that's the way I see it going this week. They're physical, we're physical – it's going to be a street fight, for sure."
(On if New England threatening to make the Super Bowl every year factored into his decision to sign with the team) "Absolutely. I grew up watching them. Obviously, watching (Tom) Brady, watching Coach (Bill) Belichick do what they do for a long time, and being a part of that was going to be something to look forward to and something special for me."
(On making one of the signature plays in the playoffs when wide receiver Julian Edelman tossed him a touchdown pass) "It was a play we've been working on all year. We had it in. The opportunity arose itself and it turned out to be a pretty big play. Julian is a pretty great athlete, and he can throw the ball pretty well, too. He played college quarterback."
(On if he had to sell the trick play or if he was so wide open that he didn't need to) "I had to sell the block a little bit on the corner, and then from then on I was just running."
(On there not being too many times in his career he was as wide open as he was on the Edelman touchdown pass) "Yeah, it was a good play call. Coach (Belichick) drew it up nicely, and it ended up working out for us."
(On if he has family here) "Yeah, I've got family from Houston coming in, family from Boston coming in. Hopefully they can get out with the blizzard. A lot of my friends from Texas, a lot of my friends from California – I've got a solid group."
*(On his New England ties) *"My dad and mom were born and raised in Boston, and then they moved to Texas right before I was born. I was born and raised in Texas. My mom's been living back in Boston for the past 15 years, so coming back there, it was really cool. I get home-cooked meals and have some family come to the games."
(On if he gets time with his mom during the season) "Oh, yeah, my mom's at my house right now. It's really cool to have Thanksgiving and Christmas with her. It's a sense of home, for sure."
(On his favorite home-cooked meal) *"Thanksgiving time is the turkey, and then Christmas is the lasagna. She can cook, too, so it's awesome."
*
(On the difference in Coach Belichick's coaching style compared to other coaches he's played for) "Coach Belichick does a great job in his attention to detail. I feel like Coach Belichick does the drills in practice that other coaches aren't willing to do maybe because the players don't like them. But, at the same time, it's going to make us a better football team. Coach Belichick knows that. He tries to get us in position to be as successful as possible. That's what kind of sets him apart."
LINEBACKER JAMIE COLLINS
*
*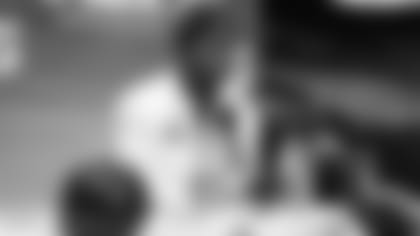 (On the secret behind his great season) "I'm just doing my job. That's why I'm here. That's what I'm getting paid to do, so I've just got to listen to what I got to do and I've got to do it."
(On how you prepare for Seattle quarterback Russell Wilson) "You've just got to watch film. You can pick up certain things, but he's a great quarterback. There are a lot of things he can do to hurt you."
(On what he needs to look out for on Sunday) "Just in the running game and in the passing game, the Seahawks can hurt you in a bunch of different ways. There are a lot of things you have to look at when you play the Seahawks"
*
(On what kind of game he expects on Sunday) "It's going to be a pretty good game. It might be one of the best games ever really. I'm excited. I'm ready to play. I can't wait. I really can't wait."
*
(On if he thinks that the Patriots and the Seahawks are a perfect matchup for a Super Bowl) "Oh yeah, definitely. There's been a lot of hype that I was hearing about. For me, I don't do hype. I'm just ready to get this all over with."
*
(On going from 12 wins to 12 losses during his senior year at Southern Mississippi)* "We didn't really see it coming. It never happened, so once it got rolling, I just knew what I had to do to get what I had to do done. I just had to focus on myself at that point."
(On how it feels going from 0-12 in college to a Super Bowl in a couple of years) "It feels really good to be back at the top. I can't complain."
*(On cornerback Brandon Browner saying that he sees some similarities between him and Seattle linebacker K.J. Wright) *"I don't compare myself to other guys. I don't watch other defensive guys. I watch offenses and continue to work on my craft."
(On what quarterback Tom Brady is like) "He's a cool guy. I have no problem with him. I have no problems with anyone on the team because I'm just chilling myself. You can't have a problem with someone and be chilling."
*
(On how the work ethic of defensive lineman Vince Wilfork has rubbed off on the younger guys and what he brings to the table every day)* "He's a true veteran. You need guys like that around the locker room, especially when they're producing on the field. It just leads up to the younger guys also wanting to be just like him and having the success he's had."
(On what Wilfork is like as a person) "He's a great dude. I could sit around him all day. I'm a chill person, but I could sit around him all day."
(On if there are any lessons from Wilfork that stick out in his mind) "No, not really. I can't pick out anything. Vince Wilfork, he's a different guy."
*(On his plan to approach Seattle's zone read) *"Whatever position that the coaches put us in, I'm a 'do your job' type of guy. I've been like that forever. It's not just because I'm here. I'm going to do what I'm told to do, and that's the coaches' job to put us in a position. Whatever that position is, that's what I'm going to do."
(On if he feels like it's easier for him at the start for the play to be predetermined or to have to make the read) "For me, I like to work off of reaction. Sometimes when you predetermine things, it doesn't always go correct. I feel like that slows you down. If I work off of reaction, I'm going to go faster."
(On how you defend a team that has both a running back and a quarterback who are one of the best at their position) "It's not just for me. I have 10 other guys on the field, but I'll take the heat. I never back down. I just get out there and play ball. I'm having fun. If I'm having fun, that's all that matters."
(On former Baltimore linebacker Ray Lewis saying that he is the key to the zone read) "That's cool, but we'll see what happens with that one."