It can be said that Kobe Bryant is one of the greatest basketball players of all time. With 18 NBA All-Star game appearances and five championships rings in his collection, Kobe's career is one for the history books.
Now athletes will always give each other props for achieving great things on the field or court. It comes as no surprise that over the years, Tom Brady, Coach Belichick and several other Patriots players have shown their respect for the Lakers player. With his final season tour coming to a close tonight, we thought we'd take a look back at times the Patriots have shown Kobe some love.
Rob was one of the many athletes that took part in Nike's goodbye Kobe video. In the video, Gronk shared his thoughts on the Black Mamba. If you haven't seen the video, check it out here.
When the Lakers faced the Celtics in the 2010 NBA Finals, Tom headed to TD Garden to see the action. After the game, Tom and Kobe chatted, possibly about their greatness.
When Kobe announced his intentions to retire from basketball back in November, Brady reminisced on Kobe's career.
"You can see how much he loves the game and how infectious his spirit is, and I think that's what I've always appreciated about him — there's no off time for him," Tom told the Hollywood Reporter.
Last month, Mr. Kraft watched one of Kobe's final games, as the Lakers took on the Denver Nuggets. Before the action began, Mr. Kraft shook hands with Kobe, showing his respect for the athlete's talents.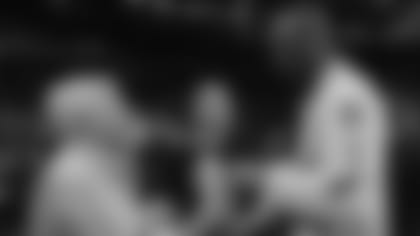 There's no denying that Coach Belichick has an impeccable eye for talent. He also knows what to say to players to keep them motivated after tough losses. After the Lakers lost Game 6 of the 2008 NBA Finals, Coach Belichick headed over to the bench where Kobe sat. 
Prior to this, the two never exchanged words, but Kobe told the Boston Herald that Coach Belichick offered him some sound advice: "'Don't you worry about this. I know what you are going through. We just lost a tough one ourselves. Just bounce back. Be ready next year.'"
The Patriots wide receiver posted a picture to celebrate Kobe's accomplishments. The #GOAT sums it up best -- the greatest of all time. 
https://www.instagram.com/p/BA3j6qWgtB5/?taken-by=a_dobson3
Cornerback Darryl Roberts commented on Kobe's years before he switched his jersey to number 24. The number 8 treated Kobe well, he said.