https://twitter.com/celtics/status/986408446504439809
The Boston sports scene is thriving right now. Between the Celtics and Bruins playoff runs and the Red Sox hot streak to start off the season, there is a lot to be excited about.
Even though the Patriots are just starting their offseason training program, the guys are quick to support the city's other teams -- especially as they fight to advance in the playoffs. 
The Celtics defeated the Bucks on Tuesday night and now lead the series 2-0, and there was no shortage of Patriots in attendance.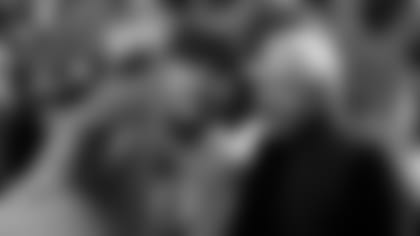 Robert Kraft was at the TD Garden for the game, and he wasn't alone. Julian Edelman, James White, Duron Harmon, Brandon King, Adrian Clayborn, Kenny Britt, Brandon King, Eric Rowe and Harvey Langi all showed up for the C's, and from the looks of it, the guys had a blast -- or at least according to their Instagram stories. 
Even before the guys were back in town, they were taking to social media to support the Celtics in Game 1. 
https://twitter.com/SweetFeet_White/status/985603304465096704
https://twitter.com/KVN_03/status/985572421553008640
The Celtics aren't the only team at 100 Legends Way seeking a trophy -- or, uh, a certain cup. The Bruins lead the Maple Leafs 2-1, and as they chase the Stanley Cup, the Bruins have had plenty of support from their friends at Gillette Stadium.
https://twitter.com/KVN_03/status/985323001196445697
https://twitter.com/dandrews61/status/985319464408375296
https://twitter.com/zeus30hightower/status/985316454693244928
Rob Gronkowski posted a picture with David Pastrnak after the first game of the series, when David scored a goal and notched two assists in the 5-1 win. David Andrews, Dont'a Hightower and Kyle Van Noy all took to Twitter during the first few games of the exciting series.
The Celtics and Bruins will continue their battle through the playoffs, and we know the Patriots will be cheering them on the whole way.