New England bolstered its backfield with the signing of free agent fullback Marc Edwards Monday.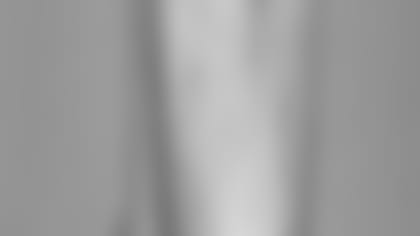 ]()
            A four-year veteran, Edwards has never missed a game as a professional. The 6-0, 240-pounder packs a strong frame capable of delivering a strong block or serving as receiver out of the backfield.  

Edwards said he heard from offensive coordinator Charlie Weis on the first day of free agency. The immediate interest was there, but it was last week when Edwards came in for a physical and some other tests that the ball really got rolling.
"I figured this was the best place for a fullback to be," Edwards said. "The way Charlie Weis runs his offense, I can be used as more than a big old battering ram. This system gives me a chance to make a few plays, catch the ball out of the backfield and maybe carry the ball here and there. Of course I'll still get a chance to knock some linebackers around a bit too."
In 64 career games, Edwards has started 33 games. He has rushed 35 times for 155 yards (4.4 average) and two touchdowns, and he has caught 71 passes for 606 yards and six touchdowns. However, he was not nearly as involved in the Browns offense last season as he would have liked. Though he started eight of 16 games, he had just two carries for 9 yards and 16 catches for 128 yards.
"I was not involved enough, that's for sure," Edwards said. "I caught a few balls, like I had in San Francisco, but Cleveland was going in another direction with their offense. It is no fun to sit on the damn sidelines, that is for sure. I'm excited about the idea of being involved with Coach Weis' offense here."
Edwards was originally a second-round draft pick out of Notre Dame for San Francisco, where he spent his first two seasons. He was traded to Cleveland on April 17, 1999 for a fourth-round pick that year. He did not speak with any of the Patriot players before signing, but he will begin getting acquainted with his new teammates during workouts the next couple of weeks. He does know new defensive coordinator Romeo Crennel from their time together in Cleveland.
"Romeo is a great coach, just a great guy, and it's always nice to have some familiar faces around," Edwards said. "I know that they have a pretty good corps of players here, and when you can plug in two or three of the right players, a team can turn things around in a hurry. That's what I'm looking forward to."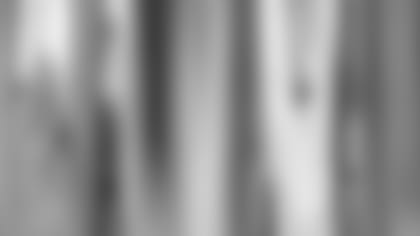 ]()
            In other news, the Patriots also re-signed exclusive rights free agent cornerback Kato Serwanga. After spending most of his rookie season on the team's practice squad, the 6-0, 200-pound Serwanga earned a spot on the 53-man roster in 1999 and has played in 31 of 32 possible games in the last two years.  

Serwanga started the final three games of the 1999 season, replacing Ty Law after Law was placed on injured reserve. In two seasons, he has recorded 72 total tackles, including three sacks, and intercepted three passes. He also has 14 career special teams tackles. His nine special teams tackles last season ranked fifth on the team.
Serwanga was originally slated to play in NFL Europe for the Scottish Claymores this summer. However, paperwork problems will keep him in New England, and he will participate in the offseason workout and conditioning program with the rest of the team.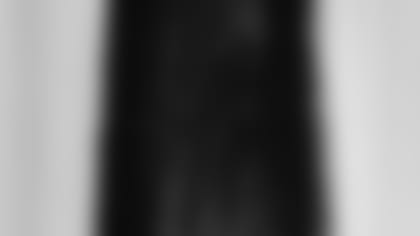 ]()
            The team also had Buffalo guard Joe Panos in for a visit over the weekend. The two sides appear close to a deal, but no move has been made official by the organization.  

The 6-3, 300-pound Panos has started 56 of the 83 games he has played over the last six years. A third round pick in the 1994 draft for Philadelphia, Panos started all 16 games in 1998, his first season with the Bills. He missed all of the 1999 season with a neck injury, but he came back to play 13 games as a backup last year.
Panos would provide competition along the offensive line for New England at either guard spot. The Patriots have veterans Max Lane, Joe Andruzzi and Sale Isaia and a host of younger inexperienced players ready for training camp. Panos has proven to be a quality starter when healthy, but in addition to the neck injury, eye and rotator cuff problems have caused him to miss time during his career.