Patriots Chief Operating Officer Andy Wasynczuk took a big step toward keeping his impeccable record of signing draft picks before the start of training camp when four rookies inked deals.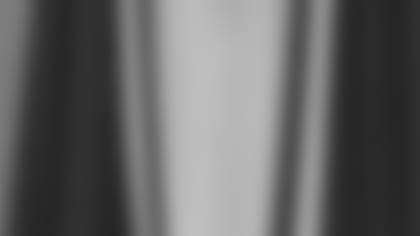 ]()
            Tackle Greg Robinson-Randall, a fourth-round pick, defensive tackles Jeff Marriott (fifth) and David Nugent (sixth) and defensive end/linebacker Casey Tisdale (seventh) all signed with the Patriots on Wednesday. The team also announced the signing of free agent guard Brent Warren out of Brockton. The four rookies join seventh-round pick Patrick Pass, who signed on June 29, as members of the 2000 draft class signed and ready to go.  

That leaves the Patriots with half of their 10 draft picks still unsigned. They are second-round tackle Adrian Klemm, third-round running back J.R. Redmond, fifth-round tight end Dave Stachelski, sixth-round cornerback Antwan Harris and sixth-round quarterback Tom Brady.
Klemm, Redmond and Stachelski are all nursing injuries. Klemm is expected to miss all of training camp with a torn lateral collateral ligament in his left knee, and Redmond could be out for half of camp after undergoing surgery on his groin last month. Stachelski missed the team's most recent mini-camp when he underwent knee surgery in Seattle.
In other news, ESPN's John Clayton is reporting that the Patriots have come to terms with tackle Bruce Armstrong on an incentive-laden contract. The team has yet to confirm the signing, but his return would solidify a hole at left tackle, a spot he's capably manned for most of his 13-year career.