The NFL season is right around the corner, with players reporting back to Gillette Season this week for the 2023 Patriots Training Camp presented by Optum.
With that, thousands of New England fans will make the trip for the 21st consecutive camp at Gillette Stadium, marking the 64th annual Training Camp for the team.
The daily practice schedule is tentative and subject to change throughout training camp. Updates can always be found at the Patriots' official training camp website. Here is the current schedule for Week 1 of the summer session:
Sunday, August 6 - Practice at 1:00 PM. Gates open at 12:00 PM.
Monday, August 7 - Practice at 1:00 PM. Gates open at 12:00 PM.
Tuesday, August 8 - Practice at 1:00 PM. Gates open at 12:00 PM.
As it has been in years past, on-site parking and admission to Patriots are free of charge.
Preparation is key. New England fans know this.
In addition to reading this brief, be sure to download both the Patriots, Gillette Stadium and Patriot Place apps on your mobile device or check out Patriots.com for daily updates on practice, changes in the schedule as well as deals and information about all the festivities going on around Gillette Stadium. Calling the Training Camp Hotline is also an option for staying up to date. Dial (508) 549-0001.
The Clear Bag Policy will not be in effect for Training Camp. Be sure to read our safety procedures and make note of the prohibited items that won't be allowed through screening. If you or anyone in your group requires mobility assistance, find more information and general FAQs here.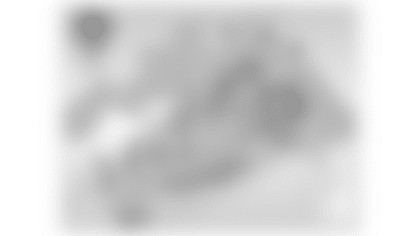 Parking is free for all public Training Camp practices. To access the designated fan parking lots, fans arriving from the north should use the P6 entrance. Fans coming from the south should use entrance P8.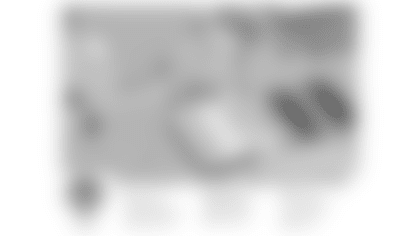 Of course, watching practice and trying to get autographs from your favorite players is the main attraction, but there are a number of fun, family-friendly activities, games and photo opportunities along the Fan Walk and Play Football areas.
Put yourself to the test with drills like the QB Challenge and Field Goal attempt or take a whack at the Combine Course.
Spin the prize wheel for a chance to win special merchandise, and get in your seat early before practice kicks off for more giveaways at the pre-practice show hosted by 98.5 The Sports Hub personality Mike "Sarge" Riley -- who also will conduct alumni interviews during training camp.
There will be performances from Patriots Cheerleaders, competitions from kids, and live analysis from the Patriots Unfiltered crew.
Throughout the Training Camp area and Patriot Place you'll find plenty of photo ops, and fans are encouraged to share them on social media using the hashtag #PatsCamp and tagging @Patriots. Take advantage of touchless photo experiences and be on the lookout for Pat Patriot and the Patriots Cheerleaders. Just make note that video and GoPro cameras, drones, and selfie sticks are not permitted.
Complete your training camp experience with trips to the Patriots Pro Shop and Patriots Hall of Fame presented by RTX. You can find special offers at Patriot Place's restaurant and retail options here.
Refreshments are available for purchase at training camp, including popcorn, sausages, hot dogs, frozen lemonade, ice cream sundaes and an array of cold beverages. The primary concession stand will be behind the bleachers.
All concession stands will be cashless, so don't forget a credit or debit card. Otherwise, a cash-to-card machine will be available.
Fans are allowed to bring their own food and beverages to Training Camp, as long as it isn't on the prohibited items list (ex. coolers, alcoholic beverages).
Core to everything the Patriots do is community.
The opportunity to give back is extended to fans attending Training Camp, who are encouraged to stop by the Kraft Family Blood Mobile to give blood on Wednesday, July 26 and Thursday, July 27 from 8 a.m. to 2:30 p.m.
Autograph sessions will take place after practice each day. Just get to the ropes early. For those looking for the next best view, a great place to sit down is atop the hill on the north end of the field. Bonus if you get under the shade of a tree. Set up your collapsable chair or picnic blanket, bring some binoculars, grab yourself a complimentary roster, and watch practice as a reporter would.
Daily practice recaps will be recorded for those who can't attend. The Training Camp-Cast will be available on your podcatcher of choice after each public practice.
Additionally, fans can listen to live updates and analysis on training camp practices by tuning into Patriots Unfiltered, Patriots.com's flagship radio show.
All shows will broadcast live in video on the Patriots.com homepage and on the Patriots official social accounts on Twitter, Facebook and YouTube. The schedule of live shows are noted below (all times Eastern):
Monday, July 31 - 10:00 AM (in video)
The best part about Pats Camp is that it's accessible for everyone.
If you require mobility assistance, please enter the stadium parking lots as directed and follow signs for accessible parking. Seating at the practice fields will be available at the far end of the bleachers. Please note that wheelchairs are not available at camp. For more information, please call the Gillette Stadium ADA coordinator at (508) 384-9191.
When the Patriots are forced to practice indoors due to inclement weather or poor field conditions, those practices will be closed to the public. For that reason, we stress the importance of visiting patriots.com/trainingcamp or calling the training camp hotline at (508) 549-0001 prior to every practice for up-to-the-minute changes in our Training Camp schedule.