The Patriots playoff hopes are very much alive after getting some help over the weekend.
According to FiveThirtyEight, the Patriots have a 25% chance to make the postseason thanks to Sunday's Jets loss in Minnesota. Despite a two-game losing skid, New England trails their division rivals by one game in the wild card race with the head-to-head tiebreaker in hand.
Most predictive models don't like the Patriots chances due to a tough remaining schedule. However, turning their season around is as much about searching inward as scoreboard watching. Bill Belichick's team is not playing like a playoff contender at the moment, and even if they stumble into the postseason, their fate looks similar to last year's quick exit.
To get back on the right track and make a postseason push, the Patriots must check these three boxes, or they'll likely miss the playoffs for the second time in the last three seasons:
Find some consistency along the offensive line: De facto offensive coordinator Matt Patricia and quarterback Mac Jones take most of the blame for the offense's struggles. But the reality is that it's difficult to call or quarterback an offense without an offensive line that can block. With that said, it's the least likely element to the equation that can be fixed with their current personnel. Unfortunately, they might not have the talent to produce a high-functioning offensive line this season, especially at offensive tackle. But, assuming they can get everyone healthy, they need to roll with a starting five and build some continuity with the same five out there. We hope this group will be healthy for the stretch run: LT Trent Brown, LG Cole Strange, C David Andrews, RG Mike Onwenu, RT Yodny Cajuste. That's their best five right now.
Stick with an early-down offensive identity: The biggest problem for the Pats offense from a non-personnel standpoint is first and second down. The Pats are 28th in early down expected points added (-0.04), with negative plays and poor first down production putting them behind the chains far too often. This group isn't good enough to be a game-plan offense. Find a productive identity and stick with it. Although it's not a cure-all, Mac is eighth in yards per attempt off play-action (8.8), yet he's 28th in play-action rate (17%). If you're good at something, why not do it more?
Pats pass rush must get rolling again: Over the last two weeks, impactful pressure on the QB has been an issue, and this group isn't good enough in the secondary to cover without a potent pass rush. Matthew Judon and company need to lead the way defensively. That's how they're built, or the dangerous passing attacks remaining on New England's schedule will have their way with the Pats defense. If teams pay extra attention to Judon, others like Josh Uche and Deatrich Wise need to step up. Hopefully, they'll get Christian Barmore back at some point, too.
With head coach Bill Belichick saying the team won't make any drastic changes to the setup on offense, the Patriots are going down with Patricia as the play-caller. Still, if they can check those three boxes above, there's a chance that they can salvage this season in the final five weeks.
Let's empty the Patriots Unfiltered mailbag as we head into Week 14 of the NFL season: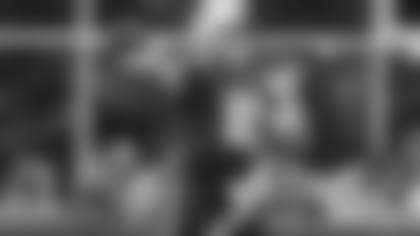 Q: When do we switch from talking about a path to the playoffs to eying a top draft pick in the 2023 NFL Draft? - @SimonWagstaff16
After sharing the AFC playoff picture on Sunday evening, my mentions were filled with the sentiment that the Patriots shouldn't want to make the playoffs, turning their attention to essentially tanking for the best draft pick possible. Maybe I'd entertain that path if you told me they'd be picking in the top ten. But Belichick won't tank, so that means the bottom fell out of the team, and we shouldn't want to be in that dark place. The more likely scenario is that they'll narrowly miss the playoffs, meaning they'll pick around 17th in the first round, which is where they're currently slated. We are talking about the difference between picking in the 15-18 range versus 19-24 if they lose on wild card weekend. I'd rather the playoff game because A. it means they went on a little bit of a run to get in, and B. they're not going to have a high draft pick anyways, so let's see what happens.
Q: Hi Evan, what is the biggest issue with the Patriots offense: Mac, Matt Patricia, the offensive line, or the rest of the personnel? - @ashley1992_
Hey Ashley, good question. Let's rank them: one, the offensive line. You can have a rudimentary scheme and an inexperienced play-caller, but if you can block, that'll cover up a lot. Two, Patricia, because his play sequencing and non-imaginative schemes hurt this team. Three, Mac, mainly his inability to play under pressure causing the issues with the offensive line to be exacerbated. That leaves the other personnel in the last spot. They still have enough to be a respectable offense at the skill position if 1-3 were in order. Are they great there? No. But they need to get the most out of their receiver group.
Q: Hypothetical: Bob Kraft adopts you and gives you full decision-making power. What would be your plan to turn this into a championship contender again? - @ChefdDds89
Pretty simple. Use the cap space this offseason to acquire a stud receiver, rebuild the offense line through the draft, and throw some money at an offensive coordinator. Every offseason, there's a disgruntled veteran receiver who wants a new contract and doesn't get it from their current team; go out and get that guy. Then, I'd take the rest of my assets to rebuild at offensive tackle and hire an experienced offensive coordinator. My goal would be to set Mac up for a potential year-three breakout in every way possible (see: Tua, Hurts). If Jones can't put it together in a viable situation, then we start talking about the quarterback position. But I want to see Mac fail in a stable offense before writing him off completely.
Q: Of all the options available right now, who appears to be the most likely candidate to be the offensive coordinator next year? Do you expect a change? - @SaltyCandyCane
We can all agree that the Patriots need to tinker with their offensive coaching staff in the offseason, and even Belichick is entertaining questions about it to an extent. It would be shocking to see the Patriots head into the 2023 season with the same coaching set up on offense. However, it's challenging to assess who is a legitimate option to bolster the staff, so we are throwing darts at this stage to come up with names. The rumors that Bill O'Brien wants to return to the NFL don't necessarily mean he wants back in as an OC. The situation in Houston went south quickly, but O'Brien was an above .500 (52-48) coach with the Texans, who went to the playoffs four times. His move back to the NFL could be as a head coach rather than an offensive coordinator. These types of candidates list usually materialize after the conclusion of the regular season.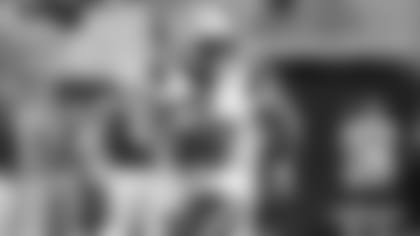 Q: Are the rookie running backs really that bad? It's nuts that Rhamondre is playing every single snap. - @Suave215
It's a fair question. Without seeing practice, it's difficult to gauge what is happening behind closed doors with Pierre Strong and Kevin Harris. Strong has been working mainly on special teams, even in practice, since that's his game-day role. Harris, on the other hand, had issues with ball security over the summer that could be keeping him out of games. We also have to factor in that Rhamondre is having a breakout year and has Belichick swooning over his play, so it's difficult to take him off the field unless it's for a healthy Damien Harris. The feeling here is that the veteran Harris will be back soon, so they're viewing it as a short-term workload for Stevenson while they continue to groom Strong for a future role as a third-down back. But we'd also like to see Strong on offense to get that speed on the field for a few plays per game.
Q: Would the Pats benefit more from Marcus Jones playing on offense or defense? - @HayderProd
After his 48-yard touchdown against the Bills, I was thinking about the last time we saw a Patriot who was as explosive in the open field as Jones. Maybe Brandin Cooks? Prime Edelman? It's been a while since they've had a player who can reach that gear, and they should, without a doubt, have a gadget play package in the offense for Jones the rest of the way. He's too good of a slot corner prospect to give up on him defensively in favor of offense. But three-to-five plays per game on offense is not a stretch. It would be great to see them build a package out for Jones, where he's both the primary ball carrier and a decoy. Screens, jet sweeps, bluff screens to hit downfield receivers, etc. His speed alone changes how defenses play them.
Q: What is the Patriots number one need in the draft next offseason? - @Jojo_Crazy0
Although they'll need a top receiver and a number one corner, my answer is offensive tackle. They need starters, depth, and, ideally, a franchise left tackle to protect Mac for the foreseeable future. Getting Mac his Matt Light would go a long way toward stabilizing his play. I could see multiple draft picks at OT coming this spring to rebuild their depth there.
Q: What is the best way to allocate the large cap space the Pats will have this offseason? Do you think more investment is needed on offense or defense? - @j_allday94
Offense, offense, offense. The Pats are close on defense. They have a good front, the mix they can bring in at the second level gives them more team speed there, and the rookie Joneses are promising first-year cornerbacks. Offensively, they have significant holes to fill along the offensive line, and they still need an alpha dog in the receiver group. At some point, this team needs to be able to compete on the scoreboard with Buffalo, Miami, etc. It can't all be on the defense every week to win games. They need to be more dangerous and consistent on offense.