Gentlemen, it's pretty obvious that Rob Gronkowski "isn't walking through that door" anytime soon. Nevertheless, while I never suspected for a second that it would be possible to "replace" him, I'm hopeful that the Patriots can find someone that could successfully succeed him. It seems that if they knew that Ben Watson would be 39 years old and suspended for at least the first four games, yet still paid him a reported $3M, more than any other tight end on the roster, then they don't have a ton of faith in the other current tight ends on the roster. Am I reading the tea leaves correctly on that one? Also, has Watson been formally suspended by the NFL? I know we all expect four games, but I'm not sure I've seen a formal notice from the NFL. Tom DiGangi
The league has yet to announce Watson's mandatory September vacation, but he did himself, so, it's official as far as I'm concerned.
You're probably not too far off in your assessment of the Watson move, Tom. My sense is that the Patriots knew they were getting someone of proven value in this league, who already has a solid history with the organization. In a year when the position is at its most vulnerable in more than a decade, that level of comfort must have seemed too good for the Patriots to pass up, even minus Watson's services for the first month of the season. Erik Scalavino
I'm one of the many Gronk fans who is having trouble believing that he will stay retired. Obviously his return is what a lot of us are hoping for. Being a Patriots fan since 1960, I realize his unique abilities and realize replacement is not just unlikely but probably impossible. Jim Brown, Barry Sanders, and Calvin Johnson have blazed a trail to early retirement. Please tell me that Gronk is not going to follow them with an early ride into the sunset. David Brown
I can't tell you what he will or won't decide to do. Heck, maybe he doesn't even know himself at this point. However, I get the feeling he's really enjoying retirement at this point. Here's what he said on the subject just this past weekend, after kids at a football camp lobbied him to return:
"Half of them, I told them I was going to come back and play kicker. The other half, I told them I was going to play QB in the preseason," Gronkowski said, smiling. "Then the other half, I just told 'em I was coming back just to mess with them. You get [people trying to talk you out of retirement] so much, you just gotta spice it up a little bit."
Make of those remarks what you will. Erik Scalavino
Who is going to be the next defensive coordinator? Thomas Borodemos
Good question. It seems New England will go yet another season without someone holding that official title. In 2019, the more pressing question is, who will oversee the defense as a whole and call defensive signals? Possibly the head coach? Or will he entrust one of his assistants to do it? We'll have a better idea of this answer once training camp and the preseason games commence later this summer. Erik Scalavino
With the addition of Jamie Collins and the lack of depth at DT, is it likely a 3-4 defense will be predominantly used? Tom Foley, Ireland
I wouldn't rule it out. If there's been a constant with New England's defenses – especially in recent seasons – it's fluidity. Weekly game plans tend to dictate which personnel groupings and formations are used against a particular opponent. So, it wouldn't at all shock me to see more 3-4 looks in 2019, or even 2-4 fronts with nickel defensive backfield packages. A fun aspect about watching the Patriots defense is the unpredictability of it from week to week. Erik Scalavino
I'm not new to football, but I'm not sure what the difference is in the jobs of tackles and guards. They are both huge men who push or stop pushes. They are talked about by people who know as having separate skills and are not, or only occasionally, interchangeable. Could you please give a short run down of the differences? Always enjoy the Q&As. Thanks. Ted Keller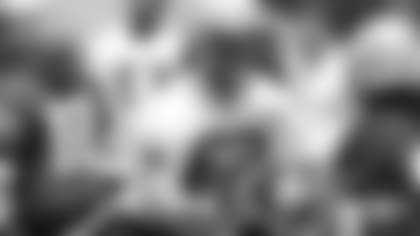 Generally speaking, tackles are usually taller and heavier players than guards.Their blocking techniques and footwork differ from guards because they're most often facing speedy, athletic defensive ends or outside linebackers in open spaces, while guards typically tangle with beefier, stouter players along the interior in more confined quarters. Guards often work in concert with their center to double-team opponents; tackles can get double-team help at times, though it generally comes from tight ends.
Frequently, guards are called on to "pull" – leave their side of the formation and race to the other to make a block, so they need to have at least some agility and a measure of quickness. This certainly isn't the extent of the distinctions between the two positions, which can be played effectively by the same player. Take Joe Thuney, for example. New England's starting left guard held down the left tackle spot during spring practices this year, though it remains to be seen if he'll remain there come training camp. Erik Scalavino
With Demaryius Thomas and Josh Gordon's Week 1 status up in the air, could the Patriots bring in a bigger receiver for at LEAST a tryout? Kicking on the tires wouldn't be such a bad idea, right? Daniel Hill
Maurice Harris (6-3), N'Keal Harry (6-4), Dontrelle Inman (6-3), Jakobi Meyers (6-2), and Damoun Patterson (6-2) are all bigger receivers not named Thomas or Gordon who are already on the Patriots roster, so, I don't think you need to be too concerned about a lack of bodies at that position. And the team's personnel department is constantly scouring the football landscape to bring in players at every position for private workouts, whether we hear about or report them or not. Rest assured, the Super Bowl Champs are always doing their due diligence on players. Erik Scalavino
I saw that we just signed Chase Winovich, and that Damien Harris is still unsigned. Is it unusual for draft picks to take this long to be signed, especially mid-rounders? Does it raise any concerns about the players? Is there any chance teams can't reach agreement with their draft picks and they lose them like what happens in MLB? Austin Evans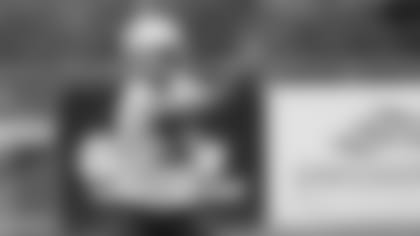 No. Under the current collective bargaining agreement, rookie draft pick contracts are pretty straightforward and slotted by pick position. However, it's not unusual for draft picks to wait a while before actually putting pen to paper, for reasons that vary from case to case. Yet, rookie holdouts, once the norm around the league, are virtually unheard of nowadays. I wouldn't lose any sleep over this, Austin. Harris signed on June 5. Erik Scalavino
Which undrafted free agents do you predict will make the team? I predict three: Malik Gant, Andrew Beck, Terez Hall. Chad Pelletier
And you're basing this prediction on… what, exactly? The positions they play? If so, okay. There are potential openings for a young safety (Gant) and tight end (Beck). I'm not quite as sure about linebacker, where Hall is vying for a job. But for the sake of argument, let's say there is an opportunity. Then, yes, any of these young men could be in consideration.
However, until we actually see any of this year's new players in full pads, none of us can honestly make any definitive statements or projections about who will or won't make the 53-man roster. There's a whole lot of competition ahead starting in late July. What we saw during the handful of spring practices that just ended, where players were in shorts, shirts, and helmets only, is not nearly enough on which to make any valid determinations.
Based on Belichickian history, though, I'm willing to wager that at least one undrafted rookie will make this team. Erik Scalavino
The Patriots have several aging players likely playing their last year who are
projected to make the team. Meanwhile, youngsters like [Duke] Dawson, [Derek] Rivers, [Braxton] Berrios, and [Ryan] Izzo are on a bubble and, if cut, would certainly be lost. That would be a shame since then may earn spots next year. How do you balance "win now" and the future pipeline of the team? Is stashing a couple of player(s) in short-term IR and a couple on PUP an option? Ken Kannapan
So-called "stashing" of players who aren't seriously injured on injured lists is a practice that all clubs utilize and have done for years. It's generally done with rookies more so than veterans, so, none of the players you listed would make much sense, especially since Berrios and Izzo already spent red-shirt-like years on IR last season. Rivers is far too old to stash at this point, and Dawson is in the mix at cornerback.
In my estimation, there really isn't much of a balance to strike. You put your healthy players out there and let them compete. Pick the best ones and try to win with them. If there are one or two young players whom you'd like to save for next year, fine. But the future is now. There will always be talented players available down the road, even if you lose a potentially good one today. Erik Scalavino