My question is what do you think about trading Hightower or Marcus Cannon to save cap space? I think Van Noy has outplayed Hightower the past 2 years and I think we can find a veteran right tackle. What do you guys think? – Jacob Luna
With Jamie Collins and Kyle Van Noy, along with Elandon Roberts, all set to hit free agency it's hard to see the team jettisoning Hightower as well, which would clear out nearly their entire linebacker corps. Add in other veteran free agent leaders like Tom Brady, Devin McCourty and Matthew Slater and it's even harder to think about what the team would be like without their leadership, especially if you included Hightower. There's no question the team needs to get younger at the position but Hightower's status should likely make him safe, even if the team could potentially open up $10 million in cap space against $2.5 million in dead space if they cut ties. Though he'll turn 30 on March 12th, Hightower has missed just two games in the last two seasons and continues to cement his place as a key cog for the front seven.
As for Cannon, it could be a little easier to see them wanting to move on but there just isn't much tackle depth to work with behind him. He'd also cost more dead cap space than would be opened by releasing him. Cannon will turn 32 in May but with all the other areas of question, especially along the offensive line, it likely makes the most sense to let him play this season. It would be more financially beneficial to move on next offseason, when the cap savings spike to over $6 million and the dead money drops to $2.5 million. This is also a very good draft class at the tackle spot and that could change the dynamics. –Mike Dussault
With the recent news of Brady and Jimmy G essentially trading places, I feel like this brings a bit of "a perfect scenario" vibe. Let's think about it, Brady and his family were hurt when he wasn't drafted by the Niners. Brady could go back HOME to his (mind you championship ready) childhood team and be near his parents. This man's dream life would be coming full circle. As for Bill (In whom we trust) he will be getting his precious Jimmy G, a young QB in his prime that knows the Patriots system.
As a 21 year old Rhode Islander who has only known Brady as his quarterback, this is the one and only scenario of Brady leaving that I can find solace in. How plausible is it? –Ken Peckham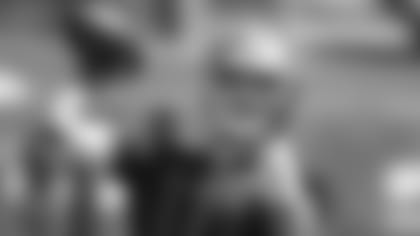 There would be a lot of moving pieces to make this happen and I have my doubts on multiple fronts. Brady wanting to go to San Fran, a Super Bowl-ready team in his hometown is the big piece that makes sense. But why would the 49ers want to move on from Jimmy after he led them to the best NFC record and to the Super Bowl in what was really his first full season as a starter? Would they throw away the potential of 10 more years of Jimmy for two-ish with Brady? And then there's the question of whether Jimmy would even want to come back to New England. You might think he'd want to get as far from anything Brady related as he could after having his career sent into limbo multiple times due to the GOAT. Now he'd want to hop back in as the Brady replacement and take on all the pressure that will come with it? I have my doubts. That said, if it all came together it's hard to think of a better non-Brady QB option than Garoppolo. –Mike Dussault
I believe that there will be a major shakeup this off season. Brady will go. Thuney, McCourty, Collins, and Van Noy will also go. There will be salary drops on Burkhead and Sanu. Due to Gilmore hitting 30 in September, will Bill pull off a trade feeling that it is time to get the most return on value? We have seen that strategy in the past with Milloy, Seymor, Branch, etc... This would make an interesting draft and free agency with some capital to work with. Am I crazy? –John LaFond
Many fans are willing to blow the whole thing up if Brady leaves this offseason so it's understandable why they'd consider moving Gilmore, who is coming off winning the NFL Defensive Player of the Year. While I can see there being a reset this offseason I can't see Belichick ever truly dismantling the roster like this. In select spots, with contracts that are soon-to-be-unmanageable or players who are already angling for a free agency pay day, he's pulled the plug. But if they do embark on the post-Brady years, I think Belichick will still want a team around the new quarterback that can help him win games. In this case the strength of the team would unquestionably be the defensive backs and Gilmore would the key player on defense. For the time being he and Shaq Mason might be the only untouchables on the roster. –Mike Dussault
It's undeniable that Brady is on his last few years of commanding the Patriots offense. Do you think Jarrett Stidham has the potential to lead a promising NE team for the future? Or should the organization decide to bring in another prospect to learn under Tom for his remaining years? –Joshua Russell
Having watched Stidham all last summer all I can say is that his first practice was terrible and he bounced back strong after that. He stood tall and delivered some balls in the preseason, showing good toughness, but it's impossible to look at his training camp practices, preseason games and mop up regular season performance and know if he's got long-term starter potential. The coaches obviously have a better sense of it than we do, but I don't think that should or will stop them from continuing to throw QB pieces at the wall. If Brady walks I'd bet the training camp group features Stidham, Cody Kessler, a mid-to-low draft pick and maybe another veteran, and it will be a wide-open, level playing field for who wins the starter's job. –Mike Dussault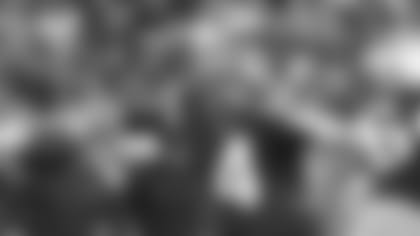 N'Keal Harry when they were talking about him last year in the NFL draft. They talked about his ability to high point the ball. Why didn't they utilize him more in the Red Zone during the entire season? If he is that much of a physical receiver, why didn't they use him more in the end zone? Was it a trust issue? They never even attempted to toss him a 50/50 ball all season. –Tony Chu
It seemed to me that that's exactly what they did, using an assortment of creative plays to give Harry red zone chances in each of the games toward the end of the season. End arounds and back shoulder fades were two well-designed plays that allowed Harry to make some plays down the stretch. He should be in line to make a jump in his second season, hopefully with more nuanced route work he'll be able to find better separation. But Harry should be a beast with the ball in his hands and I'd expect a big goal of the 2020 offense will be to get him involved in an assortment of ways. –Mike Dussault
There were quite a few trade proposal emails this week so let's break them down with rapid-fire thoughts –Mike Dussault:
2020 & 2021 Draft Picks for TE, WR (unless they take back AB) and Trent Williams – Mark Warshofsky
For a team that badly needs an injection of youth, this would have the exact opposite effect, clearing out all significant draft capital to try to get the offense to an elite level for the final year or two of Tom Brady. Forget that this does nothing to address any of the significant holes on defense, but it also would leave the Patriots dead in the water for 2022 and beyond. I guess if you think Brown, Williams and a tight end like Evan Engram (?) would be enough to keep pace with Kansas City, even if Patrick Mahomes is putting 40 points up on a Devin McCourty-Kyle Van Noy-Jamie Collins-less defense, then it makes some sense. I continue to struggle seeing how the Patriots can re-sign Brady, add a bunch of offensive weaponry and fill their defensive holes, much less make the 2020 defense better than the 2019 version, with their limited cap space and resources. All the signs are pointing toward a youth movement across the board.
2020 1st & 3rd round picks and 2021 4th round pick for Christian McCaffrey & 2020 5th round pick – Ryan Plourde
Hard to see the Panthers trading their franchise player even and even they did, it would leave the with just one pick in the first three rounds of a draft that is loaded with talented players who could be long-term answers. Not to mention it would essentially undercut the most valuable offensive piece the Patriots have in James White.
Julian Edelman for Jimmy Garoppolo – Mark Silveira
If Brady were to go to San Francisco everyone will be trying to get Edelman there with him and while I think it's all a long shot, all eyes will immediately be on Edelman if Brady departs. I think the more likely scenario is San Fran just not picking up Garoppolo's option after realizing they can get a deal in place with Brady. If Brady ends up elsewhere you could see why the Patriots trying to send Edelman to join him might make sense on a number of levels.
2020 1st, 3rd & 6th round picks for Cooper Kupp & 2nd round pick –Jan-Niklas Linker
There's no question Kupp fits what the Patriots offense does but this is a huge ransom to pay for him and I'm not sure why the Rams would be motivated to give him up when it's clear how much he means to their franchise quarterback as they open a new stadium. In my opinion he's far more valuable than many of their other high-price pieces like Brandin Cooks and Jalen Ramsey. Even if the Rams don't think they'll be able to keep Kupp and want to stock up on some picks, there are so many receivers in this draft that could fit what the Patriots need and would cost them just a single pick, not to mention on a four-year deal for low cost. If you get Kupp you'd have to sign him to an extension if you want more than a year out of him
Stephon Gilmore for Jags two 1st round picks (9th & 20th overall) –Rakesh Sambhuni
I think the Patriots would be lucky to get one first round pick for Gilmore. He's worth more to the Patriots than anyone else. But if there was a way to get two first rounders it would re-make the Patriots for the next decade.
Joe Thuney (Franchise Tag) for Andy Dalton –Alex Marr
I'd want a lot more than Andy Dalton for the best guard on the free agency market who is still in his prime. The potential third-round compensatory pick if Thuney just walked via free agency might be worth more than Dalton.
Evan Engram: I don't think Patriots fans will have much patience for an injury-prone tight end but they might have to take a chance on one. I'd put Hunter Henry in that group as well.
Nick Foles: Not the worst idea but what kind of payday would he be looking for if he got released? Not a great system fit but he's a Patriots kind of player.
Odell Beckham Jr.: Maybe the most appealing option if you're looking to add a weapon that might entice Tom Brady to return. But like everything this offseason, it boils down to how much money and draft capital they're willing to spend on making Brady happy versus how much they can spend on their other significant holes.
Josh Rosen: Rosen should get another shot somewhere. He has potential and value and that will always make him a potential fit for the Pats post-Brady.