Patriots won last SB and they could have been running away with it this year, and that is what absolutely mind boggling to me - why deviate from a winning recipe? Why couldn't BB get replacement TE's, draft a quality back-up to aging Develin and another power OL to keep being a power running team? Instead, he drafted players who spent the entire season on the bench. Why? –Stan C.
The downgrade in the power running game was due to a lot of factors, some that might've been avoided and others that were unavoidable. But the net result of going from Gronk-Develin-Andrews- Trent Brown to LaCosse-a converted linebacker-Karras-Isaiah Wynn (and I think Wynn is really promising) was a big dropoff and shouldn't be all that surprising. The offensive line depth started thin and stayed thin all season. Marcus Cannon had a down year. Shaq Mason was up and down. Free agent Joe Thuney was the best of the bunch. Wynn had predictable inconsistency as he jumped back into the starter's role, while Ted Karras was okay, but not the athlete Andrews is. They had their moments but could never string together a consistently dominant effort, especially in short yardage situations. Addressing the tight end and fullback positions will be key, and replacing Thuney will be a priority to get back to a more consistent level and pick up those "gotta have it" yards that they couldn't get this year. –Mike Dussault
Since the Patriots are slotted to pick at #23 in the upcoming draft, what do you think the chances are that they would trade up a bit if Tua Tagovailoa falls into the 15-20 range even Brady comes back next season? – Jack P.
I think it's a long shot Tua lasts that long. No matter what happens with Tom Brady, quarterback is a major area of interest for the Patriots. With no second-round picks the team will have to think a lot about spending their first rounder on a QB prospect, or if their three third-round picks could get them up into the second round for a QB there. There are plenty of important holes to fill besides quarterback as well, including all levels of the defense, tight end and receiver to name a few. –Mike Dussault
Fullback is obviously very important to the Pat's offense. Losing Devlin and then Johnson really hurt the team. Elandon Roberts did good in the role at the end of the season but if they were going to go with a defensive guy as fullback, why not Nate Ebner? –Troy O.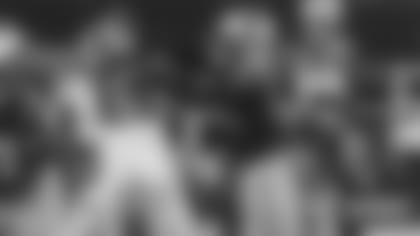 Ebner has played upback on the punt team for many seasons now so he's used to that area of the field behind the line, but I think his true strength is running full speed downfield through traffic and making tackles. Roberts' skillset at middle linebacker aren't too different than what a fullback does in terms of meeting an opponent head-on in the hole. Roberts did well, but the team will be a lot better if Develin is able to return. We saw how important the position is to their offense this year so developing a long-term plan, whether it's Johnson or someone else, is vital. –Mike Dussault
Do you think we can get 2 not 1 TE's like we had options of run/block w/Gronk/Hernandez? AND still replace 3-4 horrible WR's who can be counted on to make big threatening plays? I know we also need O-LINE help badly for the running game AND Brady's blindside. –Eddy S.
The big questions along the offensive line are where does Isaiah Wynn end up and if Yodny Cajuste can play and challenge Marcus Cannon's job at right tackle. Regardless the Patriots should be in the market for tackles in free agency and the draft. Interior depth is also a need, especially if Wynn stays at tackle. Aside from Shaq Mason at right guard not much is set in stone with the Patriots offensive line and they need to add multiple players. –Mike Dussault
As great as Belichick is as a coach, I feel he's failed Tom Brady and the Patriots as a GM numerous times throughout the years and especially this year. Yes, there were injuries, but it also seems the Patriots had no well thought out plan for strengthening the offense knowing Gronk was likely to retire. It doesn't seem like anyone ever holds him accountable though for his whiffs in the drafts and f.a...Thoughts? –D.R.Z
This season's offense never found their stride but they tried just about everything they could, including detrimental deals for Mohamed Sanu and Antonio Brown. They've been aggressive but this is one year that for one reason or another none of it panned out. I expect they'll be similarly aggressive this offseason, they have to be because they're the oldest team in the league. Being a GM isn't an exact science and the team has brought in tons of former first-round receivers to try out with Brady. Everyone deserves a piece of the blame pie for what the cupboards are thin and most receivers brought in have struggled to pick the offense up. I just can't fault them for inactivity, they've tried a lot and perhaps this will be part of the reflection this offseason, trying to figure out how to make the passing offense more new-player-friendly. Ultimately, finding players who can quickly get open off the line of scrimmage seems like it should be a priority. That's playing to the strength of Brady. –Mike Dussault
I keep hearing about a Tom Brady decline with this season as the proof. In this season, the Patriots were the 31st worst team in dropped passes. They led the league with the least player separation. They had the 10th best O-line. That number though is too high due to the fact that Brady was smart enough to get rid of the ball rather than take the sack. All of this and TB was still 7th in passing yards and 1 of only 11 NFL quarterbacks to pass 4,000 yards. Give back just half the drops. Gain just a foot more average separation. Give him a top 5 O-line. With all that, "decline" wouldn't be a discussion. His new contract in NE would be. Am I wrong? –Donnie B.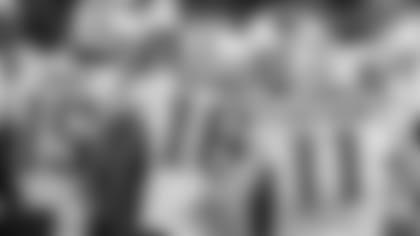 None of the new receivers consistently could get open this season and that seems like the biggest flaw of the offense they ended the year with. There were moments here or there but for the most part it was Edelman and White that did the heavy lifting and if they didn't perform the Pats offense was dead in the water and was forced to get creative. Meyers, Olszewski and Harry will all be back and the Pats can wait and see with Sanu. But as far as Brady and drop off I saw nothing to make me think he wouldn't have another couple seasons in him. It wasn't his best season but much of that can be explained by inconsistent line play for half the season and having new players trying to learn the offense. Even when they did come together for their best football of the year it was still inconsistent. –Mike Dussault
As we all know the Patriots offense in the second half of the season failed to put points on the board. What Change if any would you make to the Patriots offense to dominate the league? –Diego B.
I think the Patriots have to decide if they're going to try once or twice more with Brady and a veteran-focused approach, or if they're going to move on from Brady and allocate their resources toward building a new offense. If they keep Brady adding at least two veteran receivers, preferably a big name like AJ Green who can instantly change the offensive dynamic. Emmanuel Sanders is another veteran who would be a good fit. A two-way tight end would be hard to find but they'd need a similar move in free agency, perhaps Hunter Henry is an option who has battled injuries and never lived up to expectations would fit the bill. Three veteran pieces along with the return of Develin and Andrews would be enough to put this offense back in the contender conversation. But if they decide to let Brady walk they can avoid short-term, costly deals for vets like Green or Sanders who are at the end of the road and instead focus on making a bigger splashes on younger players who will be more of a long-term investment. –Mike Dussault
All the talk of Tom Brady being a free agent and moving on.... do we think Coach Belichick will be done now? Especially as there is a big rebuild at the Patriots now? What do you think? – Zane B.
The Patriots would be wise to let Belichick develop Tom Brady's replacement and I don't think Belichick has any plans to stop coaching any time soon. I think working with a new quarterback could energize Belichick to an extent as well and having Josh McDaniels back will help with potential development. Belichick is also staring down the barrel of somewhat of a defensive rebuild as well. This is the second time everything has gone into transition, the first was around 2009. I think we'll be lucky to see what Belichick does a second time around. –Mike Dussault
What is Edelman gonna do if Brady leaves is he gonna stay, retire, find a new team to join or what? – Devin S.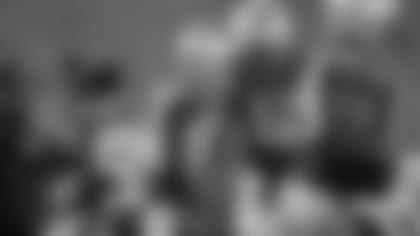 It's a good question and as much as Edelman loves Tom Brady, I think he loves playing football even more. Any new quarterback would love to have someone who can get open like Edelman can, even if he'll be 34-years-old. I don't know if he'll make through both of the final years of his deal, but for 2020 I'd bet Edelman is back no matter who the QB is. –Mike Dussault
Is Dante going to be back coaching the O-line next season? Besides injury, what went so wrong on the offensive line this season - it seems that the Patriots have always been able to get the o-line to protect Brady, but Newhouse looked like a turnstile and Cannon seemed to regress this season. –Ghost Rat
With Josh McDaniels back it's a pretty good guess Dante Scarnecchia will be as well and that's great news. It did seem to take this year's line most of the season until they got on track. Newhouse did all he could at left tackle, but Isaiah Wynn showed why he was a first-round pick once he returned to the lineup. Cannon will be one to watch this offseason, especially if Yodny Cajuste can play. –Mike Dussault
Tom Brady has not had the comparable salary past several years vs the other Top 12 QB players during his career considering his rating and record performance. Now he is at the end of his career and is a free agent. Is this his agents strategy to get a big payout for the last two years of his career or is the Patriots strategy to hold out for the best deal in their favor for him to stay on with the team to ending of his career ? -David R.
This is what makes the decision for Brady and the Patriots so complicated. Brady has to know that if he wants a big cap-strapping contract now it will not only be outside the best interests of the team but will handcuff them from being able to surround Brady will new offensive pieces. But given the timing of when Brady's future has to be determined and when free agency starts there's really no guarantees. The Patriots can ask Brady to take a manageable deal like he has in the past and promise him they'll go after some big names with that extra space, but they can't go out and sign anyone first as a show of good faith. Whatever Brady's next deal might be, he and the Patriots will have to work together on a plan. And there's also an argument to be made that there are simply so many holes and a lack of promising young depth that the resources should be invested more with the long term in mind instead of keeping a Super Bowl window open for the next couple years. –Mike Dussault
Was the number of players on IR higher this year than normal? It seemed so, but maybe just because they were impact players. But at the end of the season, everyone looked physically spent. More so than normal, I thought. Age-related, or a change in conditioning? Buffalo game looked like they were energized, but sure did not look that way in the last two games. – Robby G.
All in all, this season was more about the quality of the injuries rather than the quantity. No question losing Isaiah Wynn and not having N'Keal Harry prevented a lot of development that could've been more impactful at the end of the season. Edelman didn't miss a game but was hindered by injuries all season long, and then there was the disaster at fullback. Few teams have any fullback depth, the Patriots were lucky for a moment that they held on to Jakob Johnson, but even he got hurt too. Jason McCourty's groin injury had a big impact too, especially in the season finale against the Dolphins, the only time the Pats gave up 300 yards passing this season. But overall I don't disagree they lacked energy in the final two games and that was a big disappointment. The Miami loss seemed like a reality check for this team's playoff hopes and it was a grind against the Titans. –Mike Dussault