We need a future QB. Really we do. Are we going to draft one next draft? If so, who would be an overall better QB to continue a winning franchise with? Aurelio Perez
By signing [Cam] Newton, the Patriots basically admitted that [Jarrett] Stidham and [Brian] Hoyer are not the future or the present. Had they chosen just to run those guys out, they would have been bad enough for a high draft pick and the opportunity to get a QB. If the season is actually finished and Newton stays healthy, that plan is gone. So, don't they have to keep Newton at this point no matter how much money it takes? They at least have to franchise him next year, right? Gary Curiel
Signing a player of Newton's caliber – a one-time league MVP – at the bargain-basement price the Patriots were able to negotiate was an absolute no-brainer of a decision that automatically upgraded a position full of question marks earlier this calendar year. Whenever you can add quality to your roster, you do so, especially if it's as affordable as Newton was.
My guess is, the Patriots weren't expecting Newton to be available this summer, but when he was, his rare abilities were too good to pass up (no pun intended). I don't believe this is an indictment on Jarrett Stidham's potential, but more of an opportunity to help the young passer by not forcing him to endure the daily scrutiny of taking over immediately after Tom Brady's departure.
The Patriots don't have to do anything right now except play out the remainder of the 2020 season as best they can. Now is not the time to make any irrational, snap decisions (again, no pun intended) that they might later regret, one way or the other.
Once this season has played out, New England can assess fully where it stands at the quarterback position. Yes, Cam Newton has had a solid start to his Patriots career, and therefore a contract extension or franchise tag designation cannot be ruled out entirely.
Right now, he's the No. 1 QB. The more pressing question is, who is No. 2? I think a case can be made for Stidham following the results of the Kansas City game in Week 4. However, as we sit here today, just shy of mid-October, we just don't have enough information to make any determinations about the long-term future of the Patriots' QB position.
Could it be Newton, or Stidham, or some rookie draft choice to be named later? All are possibilities at this point. In the meantime, the team and the league overall have much bigger fish to fry, like getting through this COVID-tainted season with a minimum of additional disruptions. Erik Scalavino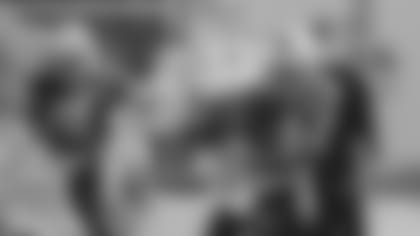 Hi from West Coast Canada. I knew going in that the Patriots had almost zero chance of winning with Hoyer starting [versus Kansas City]. And unfortunately, he was worse than I thought he'd be. I thought Stid looked very good for the horrendous circumstances (COVID, travel, lack of decent reps). Do you think he can be the guy still? I am pleasantly surprised by Cam. He has matured as a QB, but he is going to cost a bundle next year(s), and I believe Stid has as high a ceiling and for longer. Thanks for the continued great work! Mike Sexton
To reiterate the point I made earlier, there's just not enough info on Stidham right now to make that call. That touchdown throw to N'Keal Harry at Arrowhead was an example of the kind of potential Stidham has, but can he play that way on a consistent basis? I'd rather not learn the answer to that question just yet, because, as I said, Newton is the starter right now (once he's cleared of COVID, of course).
However, if for whatever reason Newton is unable to play at any point this season, I'd like to see Stidham take as many game reps as possible to help us understand better just what this young player brings to the New England offense. Erik Scalavino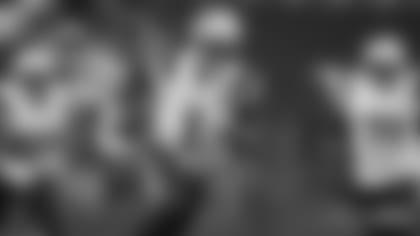 We all know that Cam is a mercenary right now and is playing for the league-minimum to boost his stats and show he's healthy for free agency next year. What are the chances that Bill [Belichick] signs him long-term to stay? We know Bill is usually not up for throwing big money at players, and Cam will have other suitors if he keeps playing this well. Jeff McCarroll
While I agree that Newton is on a personal reclamation mission this season when it comes to his NFL career – he's all but said as much in social media posts and media interviews – calling him a mercenary seems rather harsh and unfair. Also, I fail to see how playing for a low salary has a direct correlation to statistical production.
In any event, depending on how this season unfolds, who's to say Newton won't want to stick around for several more years and continue to help the Patriots win games? And yes, New England doesn't normally break the bank to sign players, but they do when the player is one they really, really like.
Could Newton be one of those kinds of players? I'm not ruling it out. Nor should you. But as I've already stated, don't expect much movement on that front until we get to the offseason. Erik Scalavino
Did the Pats recently sign a QB that played for a Connecticut college? Carol McCarthy
Yes, they did, Carol. His name is Jake Dolegala. The 24-year-old Dolegala, who played for Central Connecticut State, is a tall drink of water (6-7, 240-ish) currently serving on the Patriots'16-man practice squad. Last year, he was with the Cincinnati Bengals and is now in his second NFL season, first with New England. Erik Scalavino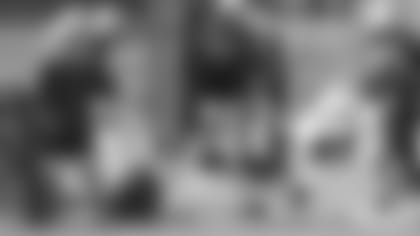 With COVID scares resulting in the canceling of practices and restricting the players from the facility, what impact is this procedure having on the strength and conditioning of the players? We know that players are creatures of habit, but when we ask them to play full-speed with reduced practice and training, are we risking them to physical injuries, such as hamstring pulls and sprains? Paul Franco
Every player, coach, and staff member in the NFL knew going into this 2020 season that it would be one requiring all of us to be patient, flexible, and adaptable to challenges both seen and unforeseen. The players are professionals, and, as they demonstrated throughout the remote offseason, were able to maintain their peak physical strength and conditioning levels in preparation for such a season.
Certainly, it's not an ideal situation. However, even when facilities are temporarily closed down for COVID safety reasons, the players have their own resources to stay in shape. Where the greater concern comes, in my estimation, is in preparing for the upcoming opponents. It's one thing to be in football shape, and another to have the necessary on-field practice time to work on game planning and fixing mistakes from previous weeks.
As we saw in Week 4, the NFL had no choice but to reschedule the Steelers-Titans game because Tennessee was unable to practice all week, while Pittsburgh could. That presents and unfair advantage to the team that isn't dealing with positive test results. Similar circumstances came into play last week with the postponed Broncos-Patriots game.
In today's high-priced world of professional sports, players can stay in shape on their own, if need be, but in pro football in particular, nothing can replace the practice time needed to get ready to face an opponent each week. That's the biggest challenge teams need to overcome this season when faced with COVID-19 shutdowns. Erik Scalavino
When will the Patriots give the young TEs they just drafted a chance to contribute beyond being extra blockers? Chris O'Leary
Well, during the first couple of weeks, one of those tight ends, Dalton Keene, was dealing with an injury or two and has thus far been inactive in the first four games. On the other hand, Keene's fellow draft choice, Devin Asiasi, has been active, yet he's not been seeing much playing time in games.
It's probably only a matter of time before both of these players are more involved in the game plans. Keene seems to be getting healthy (no longer listed on the injury report), and my guess is they both need more time to get comfortable with the offense.
Let's not forget, in a normal season, after these many weeks since training camp started, we'd just be starting the regular season. I'd recommend exercising a bit more patience with the young tight ends. It will likely be rewarded sooner or later. If not, then you'll have a legitimate concern, but I'm confident we'll see progress from both of them. Erik Scalavino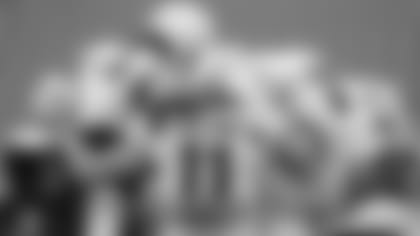 Do you think it would be wise to package-deal [WR Julian] Edelman for a higher caliber receiver who can stretch the field? I like Edelman, but we need something. Our WRs can't get any separation. Vernald James
No, I don't. As much as I agree with you, Vernald, that New England needs more production out of its wide receivers, what it needs equally are players who understand this complex offense. Edelman knows it better than any other player on the roster, and that experience is invaluable. How many times have we seen high-profile receivers come to Foxborough, only to flop because they can't pick up the offense?
There's no guarantee that if the Patriots traded for a blue-chip receiver, he'd have the kind of impact we'd all like to see. And that's fine, provided you have other playmakers on your roster to compensate. If you deal Edelman, you just lost your best receiving option. He might not be having his best year thus far, but I'd still rather have him around than not. Erik Scalavino
With a few teams [winless], curious to get your thoughts on [wide receivers such as] Julio [Jones of Atlanta], [the New York Giants' Golden] Tate and [Darius] Slayton, [Houston tight end Darren] Fells, or even [Jets receiver] Jamison Crowder. The Jets and Pats haven't been trade partners too often, but clearly they're going nowhere, and Crowder wouldn't cost as much as Julio. Benjamin Poor
I totally understand that we're not going to get a high quality receiver that we're so in need of. How about a quality linebacker that can cover a running back out the backfield? Terrance Fleming
Banging my head against the wall trying to figure out why the Patriots aren't seeking some needed depth at linebacker and D-line? There are still some quality free agents available! James Blanchard
First of all, Terrance, you have no idea – nor do I, for that matter – what the Patriots are going to do prior to this year's NFL trade deadline later this month. If they were to acquire a pass catcher as high-profile as the aforementioned Jones, that would qualify as both major news and filling a legitimate need (although, to be fair, Jones is dealing with a lingering hamstring issue that could limit his production).
That said, if we take our cue from the preseason, I wouldn't expect to see much activity around this year's trade deadline. We have the coronavirus to blame for that. As we saw at the end of the summer, and as some of us speculated might happen, teams were unwilling to do much player swapping as is normally the case once final cut-downs are made.
Given the legitimate concerns surrounding COVID-19 protocols, this year has been more difficult for players to move from team to team and for clubs to conduct workouts with available players. As a result, I don't expect to see many, if any, big trades, which might also explain why we haven't seen a large amount of free agent signings.
Most teams appear content to work with the rosters they've essentially had since the start of training camp, promoting players from the practice squad as needed to fill vacancies on their active rosters. My sense is that this approach will continue throughout 2020, with very few exceptions. Erik Scalavino
After the slight progress he made in the off-season, do you see [WR Devin] Ross making his way onto the 53-man roster? I know they are obsessed with the undrafted rookie with some speed, but Ross showed that he had some pretty good hands. Donnie Buie
"The undrafted rookie with some speed" to whom you alluded, Donnie, is Isaiah Zuber, who's pictured above and been promoted twice from the practice squad to the game-day active roster so far this season.
Yes, Ross showed some promise during training camp, and clearly has a better grasp of this offense than he did last summer, having been on New England's practice squad throughout most of 2019. Yet, it seems that when the Patriots needed to bolster their receiving corps, they elevated Zuber, the rookie, rather than Ross, who's with his third NFL club in as many seasons. Perhaps we'll see Ross get the nod at some point, but thus far, Zuber appears to have an edge. Erik Scalavino