When it comes to developing young receivers the Patriots haven't exactly excelled. Bill Belichick has been quite successful finding players who can perform in the slot, but on the outside things haven't been quite as smooth over the years.
So when the fourth round came along and New England used the 112th overall selection on Malcolm Mitchell it created some excitement that perhaps the search had finally come to an end.
The 6-0, 195-pound wide receiver out of Georgia certainly fits the profile of the type of receiver the Patriots have lacked. Aside from a solid 2014 campaign by free agent Brandon LaFell, the passing game has consisted mostly of Rob Gronkowski, Julian Edelman and various backs. In Mitchell the team hopes to have an outside-the-numbers threat who can be productive as a complementary piece.
That was the case during his college days with the Bulldogs. He caught 174 passes for 2,350 yards and 16 touchdowns playing in a run-oriented attack for Mark Richt. He lined up almost exclusively outside but has the ability to play in the slot as well, versatility that no doubt made him attractive to the Patriots coaches.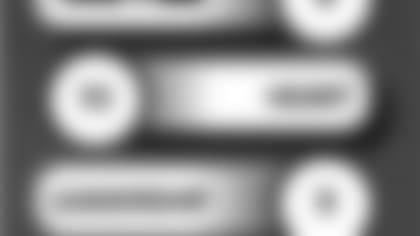 When he visited Foxborough during the pre-draft process, Mitchell impressed wide receivers coach Chad O'Shea with his aptitude and the rookie doesn't have any concerns when it comes to adapting to the complexities of the Patriots offense.
"To be completely honest, I'm pretty confident in my ability to learn and, you know, I took a visit with the Patriots," Mitchell said. "We went over several different things just to see if I would be a good fit for the system so for them to pick me up lets me know that they have confidence in me to be able to make that adjustment and learn what I need to learn to be the most effective player I can be on the field.
"I met with the receivers coach and we just got an understanding of how they put plays in, nothing too specific, but just how they lined up offensively."
While Mitchell played in a conservative offense, he did have the luxury of doing so in a pro-style system. Richt's offensive coordinator in 2015 was Brian Schottenheimer, who had stints as the offensive coordinator with the Jets and Rams. Having that type of NFL coaching is something that attracted the Patriots to Mitchell.
Mitchell is a lean, slippery athlete with a lot of upside as a possession WR who can give you a little extra after the catch. He probably goes a round higher if he hadn't had the injuries. Brady will like his route-running ability.  - Mark Dulgerian, draft analyst, NFL.com
"I think any time you see a guy in college do something that's similar to what we are doing that helps a little bit," Belichick said. "Schottenheimer was down there last year and obviously he's a very good coach, runs a pro system."
"I think it helped a lot because Coach Schottenheimer immediately came into UGA with a professional mentality," Mitchell added. "He had been doing it for so many years so the pace at which we would learn plays, the type of plays, the concepts, the adjustments, we got a big dose of that last year at UGA and honestly which I believe is going to prepare me for whatever comes next."
The one drawback with Mitchell is health. He suffered a pair of injuries to his right knee and underwent surgery three times - including one for a torn ACL suffered in the opening week of the 2013 season. Despite that he responded with his best season last year by posting career highs with 58 catches, 866 yards and five touchdowns.
As if Mitchell's physical abilities weren't enough to garner attention, the wideout may be even more impressive off the field. One of the benefits of his injuries was that they allowed him some downtime during rehab. During one such period he found himself in an Athens, Georgia, Barnes & Noble where he met Kathy Rackley, a middle-aged woman who mentioned she was part of a book club.
Mitchell was intrigued and wanted to join despite the vast difference in age between himself and the other members. 
"The book club is awesome," Mitchell said. "The book club helped me grow into a better individual, a person who learns and grows throughout life in general. I joined the book club probably two or three years ago and from there it just grew into this story that people like to hear, but it was honestly an innocent interaction that I had with someone in the book club that grew into the story that it is today."
Mitchell's interest in joining the club stemmed from his own difficulty reading as he progressed through high school and began college. As he worked to improve his literacy, he also worked to help others in that regard. He published a children's book "The Magician's Hat" as part of his Read With Malcolm initiative. He frequently visits elementary schools to promote literacy and continues to be a strong advocate of the program.
For now Mitchell hopes to create a name for himself at Gillette Stadium. And when he does, he can expect to have a few extra voices of support on hand - those of his book club pals who plan to make the trip to Foxborough to cheer on their famous friend. 
STRENGTHS: Extremely long arms and big hands for his size...Good concentration to make catches in traffic...Not afraid to cross the middle, Adjusts well to the ball in the air...Plays bigger than his size...Smart and tough...Good short-area burst...Willing blocker...Great character...Respected leader...Return experience...Experience in pro-style offense.
WEAKNESSES:Injury history a major concern. Three seperate surgeries on right kneee for meniscus, torn ACL and cartilage repair...Struggles at times with press coverage...Lacks top-end speed to get deep...Can be affected by physical corners...Could use refinement in his route-running, particularly creating separation on out-routes.
PERSONAL: Twitter handle: @Money_Mitch26...Drew notoriety for joining an Athens, Georgia, book club during his college days...Graduated from Georgia in December with a degree in communications...Published children's book "The Magician's Hat" geared toward promoting the joys of reading as part of his Read with Malcolm initiative to discuss reading in elementary schools.
COMPARABLE NFL PLAYER:Nelson Agohlor, WR, Eagles - Similar possession-type receiver with the toughness to make plays across the middle.
This article came from the May 2016 issue of Patriots Football Weekly.