1st Quarter
…The game's first play from scrimmage set the tone for New England's night. QB Tom Brady completely misjudged his throw to an uncovered TE Dwayne Allen up the left (Patriots) sideline for what would have been a huge gain. Brady struggled throughout the night with misfired passes, more than half of which were overthrown by the QB.
…LT Nate Solder's holding penalty near the end of the first drive was deserving of a flag. Solder clearly grabbed a fistful of LB Justin Houston's jersey and tugged on it, nullifying RB Mike Gillislee's first touchdown as a Patriot. It was the first time this year we've seen Solder moved from his normal left tackle position.
With fellow tackle Cameron Fleming inactive versus KC due to injury, Solder had to assume the blocking tight end (a.k.a. tackle eligible) role, and throughout the night, when this was called, Solder lined up next to right tackle Marcus Cannon. Were Fleming available, this likely would have been his assignment, as we've seen the Patriots use him in this role numerous times in the past. LaAdrian Waddle would enter the game in place of Solder at left tackle, but New England generally ran behind Solder and the others on the right side of the line in these instances.
…New England actually ran the ball rather effectively on the opening drive, with Gillislee and James White sharing the responsibility.
…We saw another interesting personnel change Thursday night, as safety Jordan Richards started on defense in a linebacker position. The move paid immediate dividends, with Richards causing a Chiefs fumble on KC's first play from scrimmage. The Patriots recovered. Richards went on to play more snaps on Thursday than he did all of last season. This coaching decision illustrates just how thin the Patriots are in their defensive front seven.
…It's hard to fault Brady for looking to TE Rob Gronkowski in the passing game, given the duo's track record, but on the ensuing possession, Brady did so at the expense of a touchdown. RB Rex Burkhead, lined up as a flanker to the right, easily beat LB Derrick Johnson with a stop-and-go move and was open by a good five yards as he crossed the goal line. Brady would have had an easy six points had he scanned the entire field instead of locking onto Gronk.
…It was tough to see on replays, but it appeared that Gronkowski's overturned touchdown reception two plays later should have stood as a score. Gronk's right hand looks like it is cupping the ball from underneath as both the player and the ball hit the turf. The officiating department in New York, which has final say on all replays starting this season, saw it otherwise, though, and took the points off the board.
…As well as the Patriots ran on their opening drive, it was troubling to see that they couldn't pick up half a yard on 4th-and-1 in the Chiefs' red zone. Credit KC safety Eric Berry with reading the play and filling the gap through which Gillislee was looking to run.
…The Chiefs and QB Alex Smith marched straight down the field thereafter, getting into New England's red zone with a good combination of misdirection plays, hard runs by rookie Kareem Hunt, and nice throws by Smith. New England's defense offered little in the way of resistance. In particular, Smith's touchdown pass at the end of the drive saw the Patriots drop eight defenders into or near the end zone, yet Smith still managed to find an open receiver for the score
2nd Quarter
…The Patriots didn't do much blitzing early on. As a result, Smith had plenty of time to throw on most attempts. One time he didn't came from two great individual efforts by rookie DE Deatrich Wise and veteran Trey Flowers. Wise used a nice speed rush on KC's right tackle to force his way into the backfield, which caused Smith to scramble to his right away from Wise. Meanwhile, Flowers, from the left side, hand-fought the left tackle, eventually breaking free and chasing Smith down from behind. Smith couldn't scramble forward because rookie DT Adam Butler and LB Dont'a Hightower held their  ground in the middle of the field against the Chiefs' interior o-line.
Smith also had no open receivers on the play, forcing him to hold onto the ball longer than he'd have liked. Good job by the secondary and the front on this particular play.
…I found it curious how often OC Josh McDaniels chose to call end-around handoffs to WR Chris Hogan. He had three carries on the night, for a total of just 17 yards. McDaniels obviously saw something in the Chiefs' defense that he thought he liked for that call, but the end result of those three plays didn't appear to justify going back to it so frequently.
…Sure looked like Referee Bill Vinovich and his crew should have flagged LB Dee Ford for pass interference against Burkhead on a deep route down the left (Chiefs) sideline. Ford clearly grabbed Burkhead's right arm well before Brady's pass arrived, forcing Burkhead to try to make the catch with just his left hand. No yellow penalty flag flew from any official, however. Bad non-call.
…Gillislee showed some nice patience and good reading of his blockers on the second Patriots touchdown drive, as well as a good combination of acceleration and power in his decisive carries.
…Tough pass interference call against CB Malcolm Butler at the end of the first half. He was clearly trying to avoid contact with Smith's intended receiver. Perhaps by the letter of the law, Butler was in the wrong by not turning his head to look for the football, but it seemed an unjust flag to throw.
…One of the rare times the Patriots blitzed Smith, he made them pay with a touchdown pass to Hunt, who snuck out of the backfield on a crossing route and found himself uncovered till he had the ball in his hands. By that point, Richards and Butler were too late to respond.
3rd Quarter
…Wasn't much to like defensively Thursday night, but I thought CB Stephon Gilmore acquitted himself fairly well in his Patriots debut. His one glaring mistake was his apparent decision not to stick with WR Tyreek Hill when Smith found his teammate wide open for a 75-yard touchdown catch. Perhaps Gilmore got confused about the safety help he might have had from Devin McCourty, but it looked more like a Gilmore flub than a McCourty error.
…Looked like the failed Patriots flea-flicker resulted from White's inability to pick up Justin Houston's pass rush of Brady. Houston bowled over White en route to Brady, which left the QB with no time to set his feet and launch a pass downfield.
…Again, New England didn't blitz much against KC, but Flowers still managed to get another sack of Smith when he and three d-line mates effectively bull-rushed the Chiefs' o-line on 3rd-and-11 deep in Kansas City territory. Smith's pocket immediately collapsed around him and Flowers was the first Patriot to grab hold of him and bring him down.
…There was a stretch of three consecutive punts by KC late in the third quarter, the result of Brandon Bolden and Cassius Marsh running into Chiefs punter Dustin Colquitt. The first punt was the most consequential, however, as it appeared to be the one on which return man Danny Amendola was concussed. Amendola was going full-speed ahead when he was sandwiched by three Chiefs. His helmet struck at least one Chief as he crumpled to the ground and lost the football. Amendola appeared dazed as he lay on the turf momentarily.
He eventually got up and fielded the next two punts, but left the game thereafter and did not return. He was announced as having suffered a head injury, which almost always indicates a concussion. It's unclear how long he may be out of commission while he's presumably evaluated in the league's concussion protocol.
…WR Brandin Cooks made an overall solid first impression in his regular season debut as a Patriot.
4th Quarter
…Tough indoctrination to the Patriots defense for newcomer Marsh, who's ostensibly a pass rush specialist. He was thrust into regular duty when Hightower sustained a knee injury and couldn't continue. Marsh was victimized early by Hunt, who raced past him to haul in a 78-yard touchdown pass from Smith. There was little, it seemed, that Marsh could have done better. Hunt was just faster.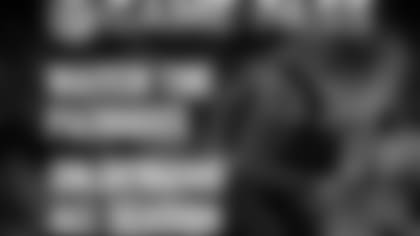 …The second time New England went for it on 4th-and-1, it failed again, mainly because, on this occasion, Solder was unable to get good leverage against Houston, who managed to stuff the whole through which Gillislee wanted to run.
…Brady's first sack of the night came because Houston simply ran right past Cannon. The right tackle was far too slow in reacting to Houston's speed off the edge and Brady never had a chance to escape.
…The second Brady sack was caused by DT Allen Bailey bulldozing center David Andrews directly backward into Brady, who lost his balance and fell to the ground. The Chiefs simply had to tap him to register the sack.
…Houston once again sped by Cannon – underneath him, actually – to bring Brady down nearly in the end zone for a safety, but the QB managed to lean forward just over the goal line into the field of play to avoid the two-point sack. It was a disappointing end to what started as such a celebratory night for the Patriots.