1st Quarter
...Jimmy Garoppolo and the New England offense couldn't have started the game against Miami any better than they did. Blocking - by both the o-line and receivers - running, passing, catching... it was a remarkable performance against a solid Miami defense. Like last week against Arizona, I liked how Josh McDaniels, the offensive coordinator, called this game to maximize Garoppolo's strengths and minimize his chances of being pressured by Miami's stout defensive front. In particular, misdirection plays have become an early signature of this offense under Jimmy G.
...TE Martellus Bennett's 26-yard catch on 1st-and-10 from the Dolphins' 40-yard line was a perfect illustration. With Bennett in a tight, 2-TE formation on the left side of the o-line, Garoppolo had two receivers to his right and RB LeGarrette Blount in the shotgun to his right. At the snap, the entire o-line blocks down to the left and Garoppolo fakes a handoff to Blount running to the left. Meanwhile, Bennett started going in motion to the right just before the snap and was open in the flat because Dolphins defenders bought the fake.  Garoppolo tossed a short pass to Bennett, who turned up-field. WR Julian Edelman threw a nice block that actually wound up taking out two Dolphins defenders and allowed Bennett to continue running up the sideline. Ten yards away, WR Chris Hogan threw another block that sprang Bennett even further. Fantastic design and execution overall.
...That play led to the first points of the day. On 2nd-and-8 from the Miami 12, Garoppolo was given an empty backfield, trips right, and two receivers to his left. Miami rushed just four linemen, and while the interior o-line managed to contain the two inside rushers, tackles Nate Solder and Marcus Cannon had difficulty with their respective opponents. Garoppolo was getting squeezed from both sides, and nearly was grabbed by Solder's man, DE Andre Branch, so he stepped up into a shrinking pocket. As he did, he was looking right, which drew a pair of linebackers away from WR Danny Amendola, who had settled down around the 6-yard line. Seeing them follow Garoppolo's eyes to the QB's right, Amendola slid open Garoppolo's left. Garoppolo fired a dart that Amendola caught at the 5, turned and met a Dolphin at the 1, but Amendola's momentum and leg churn allowed him to plow over the goal line. Good work by the receiver to notice the pocket breakdown and adjust to it and by the QB for reacting calmly to find the open man.
...Nice work by DE Chris Long, coming on a stunt, to rush QB Ryan Tannehill into an errant overthrow on 2nd-and-7 on the first Dolphins drive. Long was just a split-second away from getting a sack on the play.
...Didn't take long for Garoppolo to find a target in the end zone again. Next possession, 3rd-and-9 from the Miami 20 found him in the gun again, this time with two receivers left, one to the right, with Bennett in a three-point stance on the line next to Cannon. RB James White was in the gun to Garoppolo's right. At the snap, Garoppolo's initial read was to the left, which held the deep safety in the middle of the field. Meanwhile, Bennett cleanly beat LB Kiko Alonso (more from him later) on a simply out-and-up pattern and the safety was too late coming over to help. Bennett was wide open all the way and Garoppolo hit him in stride for the score.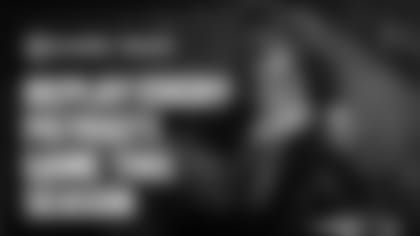 ...Excellent work by the defense to stuff Miami on 3rd-and-1 from the Dolphins 34. Even though the entire front wasn't set and guys were shuffling around, LB Jamie Collins did a great job of recognizing that Tannehill was planning to sneak the ball. So, he timed perfectly his lunge into the o-line, which clogged up Tannehill's intended hole. When Tannehill tried to bounce out of the logjam, safety Patrick Chung was waiting for him and unblocked. Chung brought him down for no gain and the Dolphins were forced to punt.
...It was very nearly a third TD pass for Garoppolo in the first quarter when McDaniels called another brilliantly conceived play. New England, on 1st-and-10 from their own 36, looked to be in a running formation. Blount and FB James Develin were in an offset (or broken) I-formation behind an under-center Garoppolo. Bennett was in a three-point next to Cannon, Edelman was wide left with Matthew Slater, the special teams captain, in the slot left. Normally, if Slater comes into a game on offense, it's a running play, but on occasion, the Patriots have thrown to him. This was one such occasion. Garoppolo signaled to Slater to begin motioning to the right. At the snap, eight Dolphins played the run, while Garoppolo executed a great play-action fake to Blount. Slater ran a blazing post pattern and had beaten his defender by a good three or four yards, but couldn't catch up to Garoppolo's deep ball, which fell a couple yards ahead of Slater. Loved the call and the execution, save the mistimed throw.
2nd Quarter
...Garoppolo's third and final TD toss of the afternoon was a gift from the Dolphins. On 3rd-and-4 from Miami's 10, the Dolphins blitzed Garoppolo by bringing seven rushers. That left the other four defenders to cover New England's four receivers - two on either side of the formation. The Dolphins failed to keep a safety in the middle of the field. The entire offense recognized this, and while three of the four receivers kept their routes on their respective sides of the field, Amendola was free to beat his man with a simple move. The defender was playing outside technique to keep Amendola from going to the right, but that left nothing but wide open space to the left, where Amendola already have position and leverage. It was an easy pitch-and-catch pattern and Garoppolo hit him for the score.
...It was wiped out by a Miami penalty, but Garoppolo was sacked as a result of pressure from the ends again. Neither Solder nor Cannon could contain their opponents at defensive end. Both Cameron Wake, facing Cannon, and Mario Williams got to Garoppolo at about the same time with powerful but simple speed moves. Wake got his hands on the QB first, while Williams' attempt to dive at Garoppolo sent him sprawling to the turf. Again, the play didn't count, but it showed again how Garoppolo was feeling heat from both sides simultaneously.
...Amendola's fumble near midfield on that same drive was just a textbook strip by CB Bobby McCain, who wrapped up Amendola with both arms and in the process, punched the ball out. New England got the ball right back two plays later. CB Logan Ryan ripped the ball out of WR Jarvis Landry's left arm while Landy tried to break free of Ryan with his right arm.
...The most critical play of the game - when Garoppolo was slammed shoulder-first into the turf - never should have ended the way it did. The Dolphins sent just four rushers, while New England had six blockers to protect their QB (five o-linemen, plus Bennett). However, rookie left guard Joe Thuney was driven backward into Garoppolo by DE Jason Jones. Garoppolo slid to his right to evade the pressure. Cannon and Bennett were double-teaming Wake initially on that side, but Bennett passed Wake off to Cannon so he could flare out as a hot receiver for Garoppolo. Cannon then made a poor effort to drive Wake away from Garoppolo, which made the QB run even further to his right, where there was open field. Bennett kept close to Garoppolo, but never took his eyes off the quarterback. He seemed to be expecting Garoppolo to dump the ball off to him. Had he just looked up-field for a moment, he'd have seen Alonso racing directly toward Garoppolo, and Bennett was in a great position to head Alonso off at the pass. But Bennett never saw the linebacker coming. If he'd done so, Garoppolo would have had plenty of time to unload the pass he eventually did get off and never would have been hit by Alonso.
...Tannehill's INT to Collins was a direct result of Long beating the right tackle 1-on-1 and getting in Tannehill's face, forcing a rushed, falling-down throw that sailed directly to Collins. The linebacker had dropped into pass coverage and was just sitting in the middle of the field waiting for the errant throw to arrive.
3rd Quarter
...LB Jonathan Freeny got credit for forcing RB Jay Ajayi to fumble in the early third, and he certainly made the play by diving at the ball carrier and swiping at the ball to knock it loose. However, the play's success can be attributed to the performance of DT Malcom Brown. At the snap, he engaged with a Dolphins o-lineman and held his ground as the play drifted to Brown's right. By doing so, Brown was able to wrap his arms around Ajayi's legs, thus allowing Freeny to fly in and make the play, or else Ajayi may have had room to run down the sideline. Good team effort.
...Marty Bennett wasn't involved too much in the passing game in the opener at Arizona, but he was certainly a factor Sunday in Foxborough. In another McDaniels stroke of excellence, when rookie Jacoby Brissett replaced Garoppolo, he continued calling misdirection plays to help the young quarterback have success against Miami's D. This time, Bennett was on the right side of the formation, which had an obvious run look to it. Bennett, in a three-point stance next to Cannon, snuck out of the traffic when the snap saw Brissett play-fake to that side of the field. Miami's defenders fell for the fake, leaving Bennett wide open on the left side of the field. Brissett floated a pass to him and he did the rest, stiff-arming a would-be tackler to gain an extra 20 yards. Bennett has shown excellent versatility the past two weeks while fellow TE Rob Gronkowski sits out with a hamstring issue. It will be a treat to see what McDaniels can do when both of those players are on the field together.
...Textbook job of blocking by the o-line on Blount's 9-yard touchdown jaunt.
...Miami began chipping away at the 31-3 deficit on the next drive. Tannehill had a bunch formation of three receivers to his left. WR Kenny Stills, the middle man in that bunch, ran a perfect out-and-up pattern against second-year CB Justin Coleman and easily beat him to the goal line. Tannehill lobbed a precise pass and just like that, 31-10. The play, though, should have been called back because Miami's right tackle started backpedaling out of his stance before the ball was snapped. No flag was thrown, however.
...Brissett was brought down for a sack on the next possession because RG Shaq Mason was beaten by Jones, the defensive end, with a pure speed rush. 
4th Quarter
...The next Dolphins TD was purely a case of TE Jordan Cameron running a great route in the Patriots zone defense and Tannehill firing a perfect pass into the narrowest of windows between Collins and Chung.
...The most troubling aspect of this second half, for the defense, was how much yardage they surrendered in the passing game. Not all of it came in huge chunks, but several medium-range throws that kept adding up.
...Brissett was sacked a second time when the Dolphins sent two blitzers from Brissett's left side and the only Patriot there to pick them up was White. He had to choose one or the other, and it was a no-win situation for White because whomever he didn't choose would have gotten the sack. In this case, it was safety Michael Thomas.
...Excellent play-call by Miami on their third touchdown. New England was showing heavy pressure from the offense's left side. So, Miami called a run to the right. The Dolphins had more blockers to stave off the defense on that side and RB Kenyan Drake had a fairly easy path to the end zone.
...A rare missed field goal by K Stephen Gostkowski was of his doing. No problems with either the snap or the hold. He simply didn't follow through properly with his leg swing and the ball was pushed wide to the right.
...Overall, came away impressed with how Brissett handled the situation in his first meaningful minutes as an NFL quarterback.