1st Quarter
…In New England's first game without Jamie Collins, rookie Elandon Roberts assumed Collins' role in the starting lineup, just as he did in the previous game at Buffalo. Roberts assisted on three of his four tackles against Seattle. He also managed a QB hit on Russell Wilson, but was otherwise quiet on the night.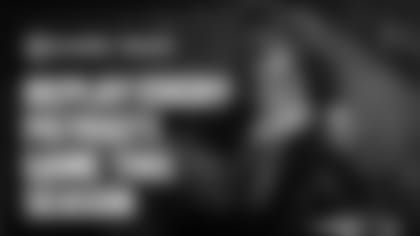 …Something was fishy with DE Jabaal Sheard, who was replaced in the starting lineup by second-year player Trey Flowers. The latter didn't make a ton of plays, but the few he did make were impactful. First, he managed to sack an elusive Wilson on the first play of Seattle's second possession. Flowers used his speed to get around rookie left tackle George Fant, then, when Fent held Flowers, he continued forward using his strength and driving his legs and grabbed Wilson with one arm. Flowers shook Fant free and wrapped up Wilson with both arms for the takedown.
…Clear PI penalty incurred by CB Justin Coleman on WR Tyler Lockett. Coleman actually not only grabbed Lockett by the left arm for a moment before the ball arrived, he also hit the receiver in the facemask when Coleman tried to swipe at the football.
…It was a great start offensively for New England. Seattle seemed to sit back defensively on the opening drive, not revealing too much and trying to feel the Patriots out. They got a little more aggressive on the next two Patriots possessions, both rushing Tom Brady and in pass coverage with New England's receivers. The o-line didn't run-block particularly well, either. 
2nd Quarter
…Before we look at Seattle's first touchdown, let's examine the play that immediately preceded it, because it looked familiar. In almost the same position on the field, on the same end of the field, the Patriots used this same play against the Seahawks in the Super Bowl. Julian Edelman ran a quick slant from the left side before pivoting back to the outside. Remember that one? He and Brady misfired on the first attempt, but connected late in the game for the go-ahead score. Seattle remembered it and tried the exact same play with WR Paul Richardson against Logan Ryan. Richardson got open, but couldn't hold onto Wilson's pass, which was a little far out, forcing Richardson to dive awkwardly for it.
…The next play by Seattle, the touchdown, was to the same side with Doug Baldwin now the isolated receiver on Malcolm Butler. Baldwin didn't exactly run a route. Rather, he sort of stumbled forward and stutter-stepped as Butler backpedaled over the goal line. Baldwin then turned around to catch the back-shoulder pass from Wilson and leap over the goal line horizontally. Butler was never in position to make a play on the ball. It was an ill-conceived route that wound up benefitting the Seahawks.
…Brady's first INT of the season was a simple case of his not putting enough behind his throw. He had rookie WR Malcolm Mitchell open deep downfield, but just didn't uncork it strongly enough.
…DE Rob Ninkovich made a great individual play on his 3rd-and-3 sack of Wilson. First, he jammed TE Jimmy Graham at the line of scrimmage. Then, he turned toward the backfield and simply ran through rookie RB C.J. Prosise to get to Wilson and wrap him up for a 9-yard loss.
…CB Richard Sherman's facemask penalty against WR Julian Edelman was, in fact, an incorrect call by Gene Steratore's crew. Sherman grabbed hold of Edelman's right shoulder pad. His arm may have grazed Edelman's facemask, but his hand didn't.
…1-yard runs are rarely as exciting as RB LeGarrette Blount's second score of the night. Often, when confronted and outnumbered by defenders, he stops churning his legs and acquiesces, but when he found himself in that situation at the goal line at the end of the half, he refused to be denied. He needs to do this more consistently in the future.
…I honestly don't believe safety Patrick Chung saw Baldwin sneak behind him along the goal line on the receiver's second touchdown catch, just before the half. Wilson made the play possible by moving around in the backfield and forcing New England's defense to keep its eyes on him more than the receivers. Chung seemed to think he was playing deep enough, and had he realized Baldwin was in his vicinity, he would have had plenty of time to get back and cover him while the ball was in the air. Chung looked surprised when he turned and saw Baldwin standing there waiting for the football. 
3rd Quarter
…In football, we have a term called "on roller skates," which isn't a flattering one. It's generally applied to an offensive lineman who are driven back so easily by a rushing defender that it looks like the o-lineman is on roller skates. We have to use this term today for right guard Shaq Mason during the first sack of Brady. Rookie DL Jarran Reed bull-rushed Mason and drove him back six yards so effortlessly that he merely shoved Mason back at the last moment to envelope Brady. DL Damontre Moore chipped in thereafter to bring Brady down. The rest of the o-line had made an otherwise nice pocket for Brady, but Reed's individual effort made all the difference on this play.
…Outstanding blocking by the o-line on Blount's third TD of the evening, his 13-yard jaunt around the left corner. FB James Develin delivered the key block to seal off that edge for Blount to turn and glide down the sideline into the end zone. Develin had a great night lead-blocking for Blount.
…Flowers' second sack again resulted from a nice individual effort by him. This time, he was up against left guard Mark Glowinski, and while Flowers' technique may not have been textbook, he improvised to get out of a tight squeeze by showing his back to Glowinski for a moment and making himself thin to knife between Glowinski and Fant, who was tangling with Hightower just inches away.
…Very cheap holding penalty against Patriots rookie LG Joe Thuney. He barely brushed the defender who drew the call and certainly didn't grab hold of him. Unfair call there against Thuney, who now leads all Patriots with six penalties drawn this season.
4th Quarter
…It's a wonder LT Nate Solder didn't get called for holding on Brady's second sack, because he was clearly hugging DE Frank Clark on the play, but Clark made a spectacular play by reaching behind him and bringing Brady down with one arm.
…Difficult to ascertain exactly how Edelman lost the football midway through the final quarter. He appeared to have both hands on the ball, but safety Kam Chancellor nevertheless was able to pry it free.
…It sure looked like Gronk didn't need to initiate contact with Chancellor on the Patriots' final offensive play. Chancellor had given Gronk a good cushion, so, all the tight end would have needed to do was fake to the inside and turn to the corner without making contact with the defender. He might've had a chance to catch Brady's fade pass. Seemed like a case of overthinking the situation.
…What a great day catching the ball by TE Martellus Bennett. He's asked to play various roles in this offense, from blocking to receiving, and he does both well, but it was his pass catching that was most impressive Sunday night against Seattle.
…Defensively, New England had virtually no answer all night for Prosise.
…New England's defense continues to rush precious few passers, apparently with the intent of trying to overload the secondary with defenders, but it didn't seem to work against Seattle, which managed to make play after big play in the passing game downfield. If New England is to have any hope of winning another Super Bowl, it will need to find a way to improve in this area.