1st Quarter
…New England's offense didn't have its best game this past Sunday against Houston, but the defense turned in a solid performance over all. It started on the game's opening drive with a three-and-out. DE Rob Ninkovich forced the Texans to punt after his brought down QB Brock Osweiler on third down. Ninkovich was 1-on-1 with RT Chris Clark, and used his power to drive Clark into the backfield. Osweiler may have held onto the ball a second too long, and as he tried to escape the pocket to his left, Ninkovich abandoned Clark and darted inside to bring Osweiler down with a diving tackle.
Ninko did a great job of hand-fighting with Clark to break free of the blocker and chase Osweiler down.
…The defense forced another three-and-out on Houston's next drive, thanks in part to CB Logan Ryan's pass-defensed on third down. Ryan made a great play on the ball by reaching in front of the intended receiver and swatting the pass to the ground without making illegal contact with the receiver. This was just one of many big plays that Ryan made Saturday night in one of his best games ever as a Patriot.
…I've said it throughout the second half of the season, but it bears repeating. RB Dion Lewis' speed in his first year back from ACL surgery is remarkable. It was on display during his first touchdown of the night, the 13-yard swing pass he took from QB Tom Brady. Flaring out of the backfield to his left, Lewis was met in the flat by Houston LB Benardrick McKinney. Lewis paused for a just a split-second to freeze McKinney, then blew past him and raced down the sideline into the end zone before any other Texans could catch up.
…Ryan's next big play came on the third Texans drive, when he corner-blitzed Osweiler for the second sack of the night. At the line of scrimmage, Ryan was in the slot to Osweiler's left, playing tight against the receiver, but Ryan gave no indication that he was threatening to rush Osweiler until the ball was snapped. Ryan sped around the edge and brought the QB down from behind.
This obviously wouldn't have been possible without support in the secondary to pick up Ryan's man downfield, which the Patriots did effectively so Ryan could make that play.
…Houston wasn't doing anything offensively until CB Eric Rowe's personal foul penalty on the ensuing third-down stop. A scuffle broke out after the play, and Rowe came in late to try to pull a Houston player off one of his teammates. Per NFL rules, this is not allowed, and the referees rightly called a penalty on Rowe, which infused the Texans with some confidence (plus an extra 15 yards and a fresh set of downs). Football's an emotional game, but in the playoffs especially, Rowe and everyone else need to keep their wits about them and not incur foolish penalties like this one.
…Lewis was the beneficiary of some terrific blocking to help him en route to his 98-yard kickoff return for a score following Houston's first field goal. Geneo Grissom and James Develin, Lewis' two wedge blockers directly in front of him, threw the first two critical blocks to open up the space for Lewis to build up a head of steam. Matthew Slater made the next block around the 22-yard line, which kept the lane open.
Lewis then cut to his right through a wide opening in the coverage, eluding an oncoming Texan along the way. That opening was created in part by a Shea McClellin block. Lewis then turned on his speed to outrun Texan Brian Peters down the sideline and into the end zone, while a convoy of Patriots helped ward off the pursuing Houston cover men. Fantastic display of teamwork and execution by New England.
2nd Quarter                                                                                                     
…Ryan kept up his tremendous individual plays when he brought down a Houston receiver a yard short of the sticks, then, on the next play, bumped intended receiver Lamar Miller within five yards of the line of scrimmage. This knocked Miller behind the first-down marker, and when he caught Osweiler's eventual throw, Ryan shoved him out of bounds two yards short of the marker. Houston was forced to punt.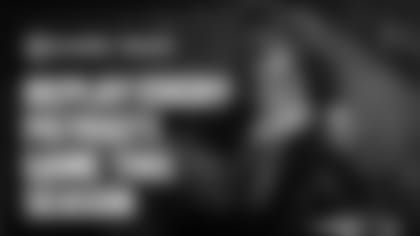 …Brady's first of two INTs against Houston was partially his own fault. Brady's throw to intended receiver Michael Floyd on a short post route was just a little too far out in front of Floyd. This forced Floyd to stretch for the ball, which ricocheted off his hands and into those of CB A.J. Bouye. Floyd was criticized immediately thereafter by several observers, but Brady deserves partial blame for the mistake as well.
…The blocking on Lewis' next KO return wasn't nearly as effective as the previous one, which led to Lewis being hit twice on the return. The second one caused the fumble that Houston recovered deep in Patriots territory. Give Lewis credit for absorbing the first big hit, but he failed to protect the football with both hands as he tried to escape the clutches of the coverage man, and that allowed a second Texan to reach in a punch the ball free.
…The Texans got in the end zone two plays later in part because safety Duron Harmon was completely fooled by Osweiler's play-fake in the backfield. Osweiler first faked a handoff to Miller, then faked an end-around to WR Will Fuller. This second fake is what drew Harmon, deep in the secondary, a few steps toward the line of scrimmage and the middle of the field. Meanwhile, TE C.J. Fiedorowicz was running a 7-route (corner route) and Harmon should have been in position to make a play on the ball. But he was too far to the middle of the field and late to react to Fiedorowicz, who ended up wide open for Osweiler in the end zone.
…Brady was sacked the first time Saturday partially because center David Andrews, who didn't have his greatest game, allowed a Texan to penetrate the pocket straight up the middle. This forced Brady to scramble to his right, where LB Brian Cushing was hanging around in zone coverage. Cushing raced toward an unprotected Brady and the QB had no choice but to give himself up.
…Andrews was again victimized on the second Brady sack a short time later. LB Whitney Mercilus, lined up over Andrews, used a speedy spin move to elude the center and get in Brady's face for an easy takedown. Andrews has been solid all season as the starter, but the Houston game was by far his poorest effort. 
3rd & 4th Quarters
…Not sure what Pete Morelli's officiating crew saw when they flagged LT Nate Solder for holding on a 17-yard run by RB LeGarrette Blount. Solder appeared to execute a perfectly legal block against McKinney.
…RB James White ran a nice stop-and-go pattern out of the backfield to beat McKinney to the end zone and haul in a precisely thrown over-the-shoulder ball by Brady. White has had trouble holding onto passes like this in the past, so, it was nice to see him come down with this one for a score.
…Safety/co-captain Devin McCourty's INT was a nice job of his reading Osweiler, anticipating the throw, and stepping in front of the receiver to pick off the pass.
…Brady appeared not to see McKinney standing in the middle of the field when he fired a pass over the middle. McKinney reached up to deflect the ball, which CB Andre Hal intercepted. Brady was trying to find Edelman streaking across the field, but didn't notice McKinney standing in the path of the pass before he threw it. 
…Ryan was in the right place at the right time to snag Osweiler's second interception. The QB's throw to intended receiver Fuller was just too high, forcing the player to jump and reach out an arm. The ball deflected off Fuller's hand and Ryan swooped in to collect it before it hit the ground.
…Second-year DT Malcom Brown got his starting job back in this game after having been demoted recently. He showed up well, particularly with his fourth-quarter sack of Osweiler. Brown really didn't do anything fancy to beat the right tackle, but managed just to run past him into the backfield. Osweiler had no chance at that point.  
…CB Malcolm Butler has turned into a really solid tackler. He had a number of proper technique takedowns in this game. All of them were physical, hard tackles, but more importantly, were done with the right form. Excellent example set by Butler for all other football players to emulate.