This feature appeared in the November 7, 2016 issue of Patriots Football Weekly. To subscribe, **click here**.
Malcolm Butler is not Vanilla Ice; his career, no Macarena.
Maybe more aptly, in football terms, despite their Super Bowl-stealing similarities, Butler is to be in no way confused with former Giants trick-catch receiver David Tyree.
Many athletes and entertainers need to live off one massive, ringing achievement. And certainly Butler's interception at the goal line in Arizona was that, altering the legacies of franchises, players and coaches alike.
Others, though, use one springboard opportunity to pave a road of accomplishment.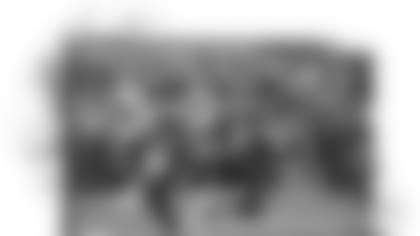 As Butler has shown in the year-plus since his Super Bowl XLIX game-saving glory, he's busy paving away.
"That play doesn't make me. I make me. I make plays, that play doesn't make me," Butler explained during New England's bye week of his historic pick, trying to express how he's gotten to his spot as the Patriots Pro Bowl No. 1 cornerback.
The most notable interception in NFL history may have made the undrafted rookie out of West Alabama a household name and an overnight celebrity, but what led up to that play is what matters more these days as New England prepares to host Russell Wilson and that Seahawks team that was the foil to Butler's heroic day in the desert. Once Butler finished the banquet circuit and rounds of late-night TV appearances in the winter of 2015 he had to return to his job, and when the cornerback got back to business in New England he was part of a completely overhauled secondary in which he went from buried behind proven veterans to battling to replace a future Hall of Famer.
In the months following the Super Bowl Bill Belichick took a hatchet to his cornerback depth chart. Darrelle Revis, Brandon Browner and Kyle Arrington, the top three cover men from the prior season, were sent packing. In their wake, from the outside looking in, there was unsettling uncertainty.
Inside the football level at Gillette Stadium, though, it was opportunity for a new-born star.
"He was a young guy, very country. He was learning kind of what was going on defensively but was a playmaker," safety Devin McCourty recalls of his first impressions of Butler in the summer of 2014, a tryout player long before he was a February star. "For everybody on defense, that stood out right away, whether it be interceptions, pass breakups, 1-on-1s. It didn't matter who it was against. I think that's what started sticking out. He'd get up there in 1-on-1s, toe to toe with Julian [Edelman]. He'd go up there with [Danny] Amendola. It was like, 'All right, this kid is good.' It was kind of strange because it was a year we brought in Revis, we brought in Browner and it was almost like everyone else that was here was getting forgotten about.
"You see a new guy come in, Malcolm Butler from West Alabama, and it's like, 'OK, he's here for camp.' Then he kept making plays. He stood out right away to everybody."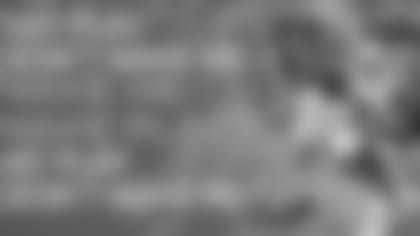 During the 2014 regular season Butler saw occasional action that included minimal reps against Denver's Emmanuel Sanders as well as mop-up work against Brandon Marshall and Alshon Jeffrey in a blowout of the Bears.
"I saw flashes in myself, flashes of a good football player in myself from day one. Of course my teammates and my coaches, they felt that way always," Butler recalls. "I just kept fighting. I control only what I can control. I just tried to find a way to make the roster and do extra things to keep myself around because we were pretty deep at cornerback. I'm a fighter, man. I'm going to go out to the end no matter what."
He adds now, clearly quite accurately in hindsight, "I'm always ready to play - big moment, small moment, whatever moment, I'm always ready to play."
So with Revis taking the money back with the hated Jets, Browner bullying receivers in New Orleans and Arrington doing his thing in Baltimore, Butler overcame lesser veteran offseason additions in the summer of 2015 competition to lock down a starting job. At that point he had as many NFL starts - a December nickel start against Miami - as he did historic Super Bowl-winning interceptions.
"When all those guys left I just knew that was opportunity for me. I always came back in the next offseason having that mindset that I'm going to start," Butler remembers with honest confidence. "I always felt like it's always about how you think about yourself. I'm going to think to myself, I live in my own world and always go off what I think. No matter what everybody else thinks, I'm confident, kind of cocky on the inside. I let my cockiness stay inside and I just play. But I'm always gonna think I'm a great player."
For all his confident work, he earned himself the assignment in the 2015 Thursday night NFL opener at Gillette Stadium of matching up in man coverage with Steelers All-Pro receiver Antonio Brown. Some might have wilted faced with such a daunting debut challenge under the brightest of lights, but for a guy who'd months earlier done what Butler had done in front of literally the entire sports world, it was an almost welcomed test.
"Any challenge, I'm always up for that task no matter how it turns out. I've always been that way. But I'm glad it did start that way with Brown, one of the best," Butler says now. "He's a great player. I think I'm a great player. That game, actually he helped me. Brown actually helped me get going, wake up fast. There was a lot going on during that one game. I'm coming fresh off a Super Bowl, the hype, all of the attention and all of that. At the same time, that was my first time starting. I had a million things going on in my head. It was just a learning experience, man. It was a great opportunity."
Recalling his own first career start against then-Bengals receiver Terrell Owens in 2010, back in his early days as a Pro Bowl rookie cornerback himself, McCourty knew what Butler was going through with Brown. By that time entrenched in the back end at safety the veteran had full confidence in turning the job over to the youngster, one that a year earlier would have clearly gone to Revis.
"I think there is no better way … obviously you have some nerves, you see guys catch balls and do crazy things on TV your whole life growing up," McCourty said. "But coming in I thought it was a good matchup for him. I thought to start off against a guy not much bigger than you, a guy that's very quick and fast and Malcolm is very quick and fast. Obviously Antonio Brown made some plays, but you watch that game he has to make tough catches, one-handed. To see him go out there and compete like that Week 1, I knew he was going to have a good season."
"They put me out there on him," Butler added, dismissing that there could have been uncertainty from his teammates or coaches. "And they let a couple players walk, so, no, there wasn't any doubt."
The faith from all involved was not misplaced. Butler went on to start all 16 regular-season games in 2015, earning enough attention and respect to secure a Pro Bowl nod, an honor voted on by a combination of fans, coaches and players.
Heading into a reunion with Wilson and Pete Carroll - two guys whose fortunes changed mightily in Butler's hands - the young, cocksure cornerback is now well established as the unquestioned top coverage man in the back end in New England. He's playing out the final year of his rookie contract, the one he had to earn in a rookie camp tryout. He has millions of dollars on the horizon and a future that is infinitely bright.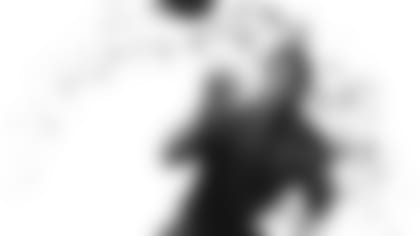 Butler may have come to the forefront with his Super Bowl interception, but his success is much more rooted in what he did before and after that big play. In fact, to be honest, every once in a while he even gets sick of the fixation on the play itself, like a writer asking about it nearly two years later, in the midst of another impressive season.
"I do. But it is what it is," Butler admits. "Look at all the artists. They make a big, hot song and that's how they get known. Some keep going, some just live off that. I'm trying to keep going."
Heck, he's even thought, in a quiet moment, how things would be different if the interception had never happened.
"I have just thought about if I would have dropped it," Butler said. "But that's not the case. So …"
So, he's one of the best young cornerbacks in the game, a Pro Bowl ring leader on the defense and a man with a successful future ahead. He made a play that brought instant recognition to his name, put rings on a lot of fingers, gave him cult-hero status in New England sports fandom and put the spotlight of expectation on him the following season. He seized the opportunity it presented and has proven himself more than a one-hit wonder, adding to one of the most unlikely, rags-to-riches NFL success stories in recent memory.
"That's why I'm known today, because of that play and the Super Bowl. But I'm always willing to work, compete and always stepped up to the challenge," Butler says of his continued focus toward bigger and better successes. "I've always played with a chip on my shoulder. It's just there, no matter what. The chip is always there."
Much like Butler was there in the Patriots biggest moment of recent need, when defensive assistant Brian Flores screamed those famous words to let a little-known rookie free agent cornerback know his talents were needed at the most critical moment in the biggest game in all of sports.
And he's never looked back.
"I just live in the moment and just keep working hard," Butler concluded. "And hard work pays off."