We're breaking down the top segments from Thursday's edition of the PFW in Progress radio show so you don't miss a thing. Hit play on the podcast above and forward to the segments indicated below to listen.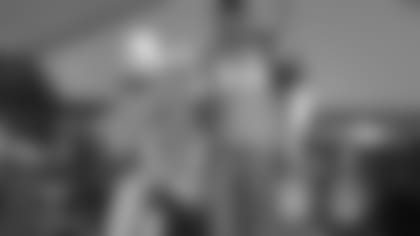 00:02:00 - The PFW crew began Thursday's show recapping the 2015 New England Patriots Hall of Fame induction ceremony. On Wednesday, August 5th Willie McGinist and Houston Antwine were enshrined in the Patriots Hall of Fame presented by Raytheon.
00:16:00 - Loyal PFWIP listener Loc Thai joined the show with his fiance on vacation from Australia.
00:40:00 - The PFW boys discussed the most unsung heroes from all four of the Patriots Super Bowl victories.
00:55:00 - Halfway through the show the conversation shifted to Tom Brady's four game suspension. The guys discussed if Brady would be allowed in the stadium on game day while suspended and compared his suspension to other notable NFL disciplinary decisions.
1:05:00 - Loc bought the PFW boys lunch and also provided some local foods from his native Australia. The guys tried Vegemite for the first time and you won't want to miss their hilarious reactions to the taste.
1:40:00 - The show finished discussing Tom Brady's impending court case and his pending court appearance on August 12th.