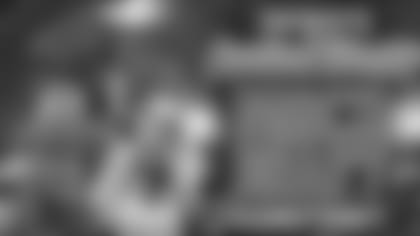 ](http://draft.pfwonline.com/)
Whether you're a Mel Kiper Jr. wannabe or simply interested in the Patriots draft, now is the time to take your turn walking in Bill Belichick's shoes. The annual Patriots Football Weekly Mock Draft Contest is up and running on pfwonline.com, and with it comes the opportunity to show off your NFL GM credentials.
As we do every year we're looking for the person who can most accurately predict where the players will be selected, and if you can do it better than everyone else there are some pretty cool prizes to be won.
The first place winner receives a Tom Brady autographed football and a $100 gift card to the Patriots ProShop. Those finishing from second through fifth place receive $100 gift cards to the ProShop while sixth-10th place finishers get $50 gift cards.
So check out the contest and try your luck – and you don't need to slick your hair back like Kiper to do it.