NEW YORK – It has taken me 10 years to get here.
Ten long, lightning-quick, wonderful, frustrating, heartbreaking, joyous, grateful, revealing, tumultuous, transformative years.
I've visited New York City numerous times over the past decade, but events always precluded my returning specifically to lower Manhattan. Each time, I left the Big Apple with immense regret, my mission unfulfilled.
Next time, I'll make it happen … only to find myself making that same vow time and again, until a full 10 years had passed.
Maybe the time was just never right. With hindsight's beneficial perspective, I realize that it had to be now. That I had to wait this long, for more than the obvious symbolic reasons, in order to make this necessary, painful pilgrimage. To pay respects at the site of the former World Trade Center's Twin Towers – what the world has come to know by its ominous, twin-word metonym.
---
Saturday night is unseasonably warm and still. Long-sleeved shirt, blue jeans, and light jacket are all I need.
For dinner, we shuttle to the birthplace of Francis Albert Sinatra. Arthur's, a Hoboken staple known for its steaks – the 24 ounce and the 48, those are your choices – is the venue. The interior – replete with red-and-white checkered tablecloths – is evocative of that restaurant where Michael Corleone met and eventually sought vengeance against the police chief.
We're seated and served instantly – Sam Adams, French onion soup, and the 24-ounce, polished off with homemade, buttery-soft, strawberry cheesecake. We're in and out in an hour-and-a-half.
Let's enjoy a postprandial promenade. It's only two miles back to our hotel. Plus, the Hudson's west bank offers stunning views of the City that Never Sleeps.
It's so peacefully quiet on the river's Jersey side, perhaps the Big Apple is just napping. The Empire State Building, illuminated patriotic red, white, and blue on this Veterans' Day Weekend, stops us in our tracks. We lean on a railing and gaze, hypnotized.
It feels, for that moment, like New York is all ours.
---
Sunday morning brings breakfast, then a PATH train that whisks us to the World Trade Center stop; we emerge directly underneath the half-finished, yet still breathtaking Freedom Tower. Eventually, architect David Childs' vision will soar a symbolic 1,776 feet above Manhattan.
We approach Albany Street and the serpentine entrance line for the 9/11 Memorial. It's 10:30. Our reservation is at 11.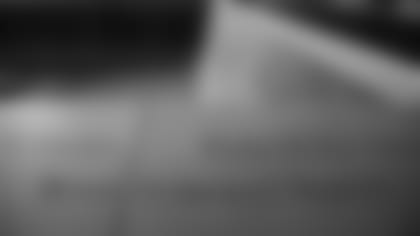 I begin thinking of Renee Newell, a woman I never met. She was 37, from Cranston, Rhode Island, and a passenger on American Airlines Flight 11. Renee was also a customer service agent for American, and normally would fly out of our hometown airport, T.F. Green. But on that day, she wanted to fly non-stop and first-class to California, so she booked her flight out of Boston Logan.
I know Renee's sister, Michelle, and late mother, Lillian, who was supposed to accompany her daughter on the cross-country voyage, but backed out because she was feeling ill. Years later, she injured her head in a fall and died. Never having gotten over her grief – or her guilt, perhaps – Lillian, some say, died in spirit even earlier.
I want to pay my respects to the one victim of those horrific attacks to whom I have the closest, if indirect, connection.
In 2001, I was producing local TV news, covering the carnage from a detached distance, desperately wishing I was on-scene with my reporter, Walt, and videographer, Les. They spent that grave day, and several immediately after, amid the devastation. I need this.
It takes a solid 30 minutes to complete the security process (including four different scans of our passes). It's like navigating an airport to get to your gate.
Finally, we're through every checkpoint and step onto the plaza.
---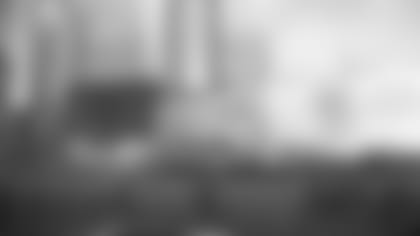 The jazzy cacophony that is New York City's soundtrack fades away. We're outdoors still, but seem insulated by a transparent cocoon. Cars whiz along West Street, but we only see them; they are muted by steady, soothing, rushing water.
Here's the South Pool, an acre-sized footprint where once stood proudly the South Tower. Names of each victim from New York, Shanksville, and the Pentagon, chiseled directly through 152 carefully arranged bronze panels, stare hauntingly back at us. The chilling phrase "… and her unborn child" follows several female victims' names. Our eyes moisten.
Remains were never recovered for nearly half of all 9/11 victims. We sense they're thankful we're here visiting them.
Peering over, we watch cascading water drop 30 feet. It settles, disappears again into a deeper, central well, and perpetually recycles – 52,000 gallons per minute. This is no torrent, though, like Niagara Falls. Persistently gentle, it represents untold gallons of tears shed over the past decade, and countless more yet to fall.
Yet, it is equally emblematic of rebirth and renewal, like the plaza's 400 trees – predominantly swamp white oaks – whose leaves have today turned crisp and chestnut brown in the mid-autumn air.
---
North Pool, northwest corner, panel N-74.
Though not arranged alphabetically, every victim is easy to locate. The Memorial's website and smart phone app let you search names, with a map to the precise spot.
It strikes me, right then, that Renee Newell's name, if said quickly, almost sounds like "renewal."
Michael Arad, architect/designer of the Memorial, described its massive pools as creating the effect of "the presence of absence." He is right. It fosters, too, a sense of abiding peace. Of rest and reflection. It is truly hallowed ground.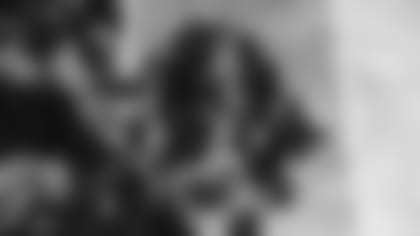 Leaving the plaza, we spy a pair of uniformed police officers. We stop to chat. One, Louis Geigel, recalls working a polling station on 9/11 – it was Primary Election Day in New York – when he was called to assist at the World Trade Center. He knew several people whose names are now etched here in bronze.
Today, he patrols the beat in and around the memorial.
I wonder aloud, did he ask for this assignment?
Officer Geigel instinctively tilts his head up toward blue sky, where once the Twin Towers would have loomed.
"Yes," he softly whispers, unable to meet my gaze as he chokes back a tear.
"It brings it full-circle for me."
---
Whenever the Jets and Patriots have met since September 11, 2001, as they will tonight, I consider how fitting it was that those two teams faced one another in the first weekend of football following the attacks. It was two jets, after all, that left Boston and made an unforeseen final descent into New York. The two cities, bound so often by intense sports rivalries, will forever be inextricably linked by this shared tragedy.
Whenever you visit New York, make the 9/11 Memorial a priority. Come, of course, if you knew someone who perished in the attacks.
Come particularly if you didn't.
Find a name, any name, and speak to it.
Introduce yourself. Tell that person your story, why you've come there.
Then explain how beautiful this place – their final resting place – is today. How what was so violently torn down was so magnificently rebuilt – bigger, better, stronger than ever. Not just the surrounding structures, but also the very heart of this country.
Tell them how wonderfully difficult it is to secure a ticket for admission because so many people want to visit. Tell them how we finally got the terrorists who perpetrated this most heinous of crimes and so many others.
Most of all, tell them that they are always loved, dearly missed, and their sacrifice will never be forgotten.
---