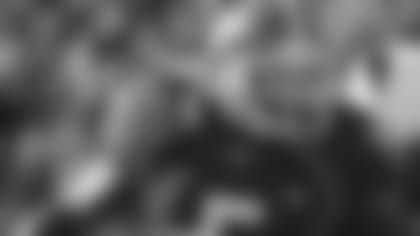 Rashard Mendenhall, Illinois– Mendenhall isn't only my top rated running back, he's also one of my top players overall in this draft. Mendenhall is the one back in this class that possesses the total package. He's powerful, quick, elusive, patient and has breakaway speed. He reminds me a lot ofEdgerrin James** coming out of college. The thing I really like about Mendenhall is he can pound the ball between the tackles but he also has the explosion to go 80 yards at any time. Mendenhall ran for 1,681 yards last year but one of the knocks on him is he's only carried the load for one season. I don't think that will be a problem, as he showed enough potential in one year to suggest he can carry the load over the long term. Overall, Mendenhall does pretty much everything well and he's really flying up a lot of team's draft boards. This could be important to the Patriots because if Darren McFadden goes in the top five, don't be surprised if some team that's high on Mendenhall tries to trade up into the top 10 to grab him.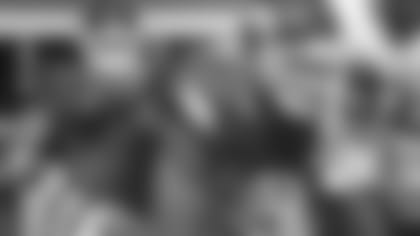 Darren McFadden, Arkansas** – There's no question that McFadden is one of the most dynamic players in this draft. However, I have a few more questions about him than I do Mendenhall. The one thing I really question about McFadden is his toughness. I watched two games last year that Arkansas played where the game was tight in the fourth quarter and McFadden was standing on the sidelines. He couldn't have been that hurt because he came back into the game on each occasion. However, the Hogs lost both games and him missing a couple of series when Arkansas was trying to run out the clock certainly didn't help. McFadden is the ultimate home run threat. If he gets into the open field, it's a touchdown because no one is going to catch him once he turns on the afterburners. But he doesn't always run up to his size. He needs to get lower and take on tacklers better because for a guy with his physical ability, he goes down way too easily at times. Also, McFadden has numerous off-the-field incidents that have raised some red flags with teams. Still, I expect McFadden to be drafted in the top five and even if he slips to seven, I see the Patriots using him more as a chip to trade down than actually selecting McFadden.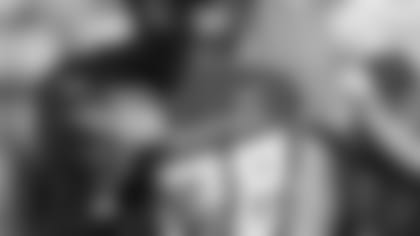 Jonathan Stewart, Oregon** – Stewart is a bulldozer with surprisingly quick feet for a player his size. I should say right off the bat that we disagree on Stewart. I like him but Andy Hart doesn't have much use for him. The thing I like about Stewart is he's not only one of the strongest backs in this class, he's shown time and time again that he has the speed to make the big play. There aren't too many 235-pound running backs that can outrun corners and safeties in the open field but Stewart has that ability. Andy believes Stewart is a little stiff and doesn't have the game-breaking speed that I think he possesses. I do see where he's coming from in regards to running a little stiff at times but I don't believe it's enough to really hurt his production at the pro level. Two other things in Stewart's favor are he has great hands and was known as a solid blocker in the passing game at Oregon. The biggest negative with Stewart is injuries. He battled nagging injuries all the way through college and now has to have toe surgery and will miss the next few months. Still, when you can get a back of his size that can pound the ball between the tackles but also has the speed to go 80 yards, it makes Stewart a very appealing prospect.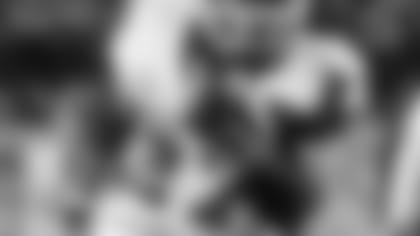 Ray Rice, Rutgers** – I'm extremely high on Rice. I believe he has the best vision of any back in this draft and to me, vision for a running back is as important as pocket presence is to a quarterback. Rice put up gaudy numbers at Rutgers, rushing for 4,926 yards and 49 touchdowns. He's not the biggest guy in the world but he's been very productive near the goal line. The best things about Rice are his patience, vision and toughness. If a back possesses those three things, I think he has a good chance of having a lot of success in the NFL. Rice hits the hole hard and is the kind of back that can churn out 4-5 yards when it looks like there's nothing there. People question Rice's size and speed and those are legitimate concerns. However, when I watch Rice I see a guy who knows how to play the game of football. I would rather have a back that runs a 4.5 and understands the game than one that runs a 4.3 and doesn't know when to hit the hole. I think Rice will be a heck of a pick for some team in Round 2.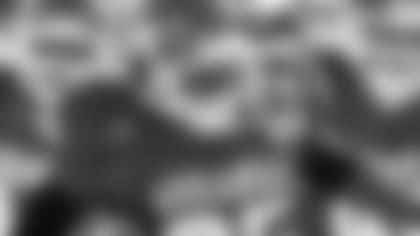 Felix Jones, Arkansas– I'm not as high on Jones as some other people. I think he would make a solid mid-second round selection. The problem is some see Jones being a top 20 pick. I'm sorry but that's a flat-out reach in my opinion. There's no question that Jones is one of the fastest backs in this draft class, along with being a spectacular return man. Those two qualities alone make him an intriguing prospect. However, I'm just not sure he's going to be an every-down back in the NFL. I see Jones as more of a complement to someone likeLaurence MaroneyorMarion Barber**. In a scenario like that, Jones could get 10-15 carries a game and return kicks. If that's how a team is going to use Jones, I think he can be very productive. But if a team is expecting him to come in and be its primary running back, they are going to be disappointed. And I'm sorry but if I'm drafting a guy in the top 20, I expect him to be more than just a complimentary back.
Kevin Smith, Central Florida – Smith is one of those players who will always be undervalued for some reason. I watched this guy play against some pretty good teams and they couldn't stop him, despite the fact that Central Florida had a below average passing game last season and defenses were keying on Smith. He has great vision and knows how to hit a hole at exactly the right time. Smith isn't a burner but he's one of those guys who plays much faster than his timed speed. The thing I really like about Smith is he runs with great balance and is hard to bring down in the open field. We all like Smith here and I think he has a chance to be one of the steals of the draft. Other than great speed, Smith possesses all the skills needed to be a productive starting running back in the NFL. With the Patriots currently holding two third round picks, Smith would be a nice addition to the team if he were still available at that point.
Matt Forte', Tulane – I became a big fan of Forte' after watching him run against LSU – one of the top defenses in the country last year. I marveled at Forte's patience and ability to set up his blocks. Every time he took a hand off it looked like Forte' would be tackled for a loss but he would always wait for his blockers to open a hole and then he had the vision and instincts to get through it. Forte' isn't an explosive runner but he will consistently get you five yards a clip and move the chains. If he gets into the right system, I think Forte' has a chance to become a decent starting running back but at the very least, he'll be a dependable NFL backup.
Justin Forsett, Cal – If the Patriots are searching for a future replacement for Kevin Faulk, Forsett is their guy. At 5-8 and 194-pounds, Forsett probably won't be an every-down back at the pro level but he can do a lot of things to help a football team. First of all, Forsett has thick, strong legs that allow him to run with more power than his size would indicate. He can be effective running those quick draws, similar to the ones New England uses with Faulk. And while he didn't catch a lot of passes at Cal, that has more to do with Jeff Tedford's offensive system than Forsett. Cal doesn't throw to its backs a lot but when they did, Forsett showed soft hands and elusiveness in the open field. I think for a middle-round pick, Forsett can become a solid backup and a dangerous third-down back.
Chauncey Washington, USC – Washington certainly wasn't the most dynamic of the USC running backs but he did lead the Trojans in rushing last year, which has to account for something. The thing that attracts me to Washington is he's projected to be a late-round pick. If a team is looking for a running back late in the draft, why not take a shot on a guy who was productive at USC? Washington is a tough inside runner who breaks a lot of tackles. He's particularly effective near the goal line, having scored 19 touchdowns for the Trojans over the last two seasons. Washington kind of reminds me of Sammy Morris. He doesn't have great speed but he finds a way to move the pile forward and gain positive yardage. If a player with Washington's ability is still on the board in Round 7, he would represent an excellent value pick for any team.
Jones – Like I said earlier, I have doubts about Jones being an every-down back in the NFL and those aren't usually the guys I like to draft in the top 20. Teams don't look for second tight ends or third receivers that high, so I see no need to draft a No. 2 running in that spot either.
Chris Johnson, East Carolina – We all really like Johnson but I kind of have the same concerns with him that I do with Jones. Johnson had a great season for East Carolina and really turned heads with his 4.27 40-yard dash at the combine. But I see Johnson more as a dangerous pass catching and change-of-pace back in the NFL. He's dynamic in the open field because of his quickness but if you just line him up in the backfield and hand him the ball in the NFL, I don't think he's going to have a lot of success. If you watch Johnson play, you'll see that he has exceptional hands and speed in space but struggles at times running between the tackles. That screams third-down back to me and while I like Johnson as a player, I think he's rated too high going into the draft.
Forte' – Forte' has that Corey Dillon running style to him where he can grind out the tough yards. The Patriots still have Morris but Forte' could be brought in to take over Morris' role in the future and create a dangerous 1-2 punch with Maroney in the coming years.
Forsett – Every time I watch him play, Forsett reminds me of a stronger version of Faulk. I think Forsett has to be used properly and play in the right system but I think a coach like Bill Belichick can make Forsett a dangerous offensive weapon.
Washington – Washington would be a great late-round selection and the type of player the Patriots usually target later in the draft. Washington was talented enough to start at USC and in the seventh round that represents tremendous value. At the very least, Washington should be a productive short-yardage back and solid special teams contributor.
OverallI don't think the Patriots will select a running back with the seventh pick, even if McFadden is on the board. Especially with the way Maroney was running late in the year. When you look at New England's roster, with Maroney, Morris, Faulk and Heath Evans, there really isn't a lot of room to add another running back. Still, I expect the Patriots to select one in the middle-late rounds and I would look for that player to be either a bigger, inside runner or a pass catching back to replace Faulk in the future.
For more highlight videos of other prospects in the draft check out our 2008 Draft Prospect video archive.
Draft Extras
Click the link below to download our draft prospect database. You must have Adobe Acrobat installed to view the following PDF download.
Patriots.com has an archive of over 80 college highlight videos from the 2008 Draft class.