Finally the 2017 NFL Draft is upon us!
Sure, the Patriots trade-happy offseason has sucked a little bit of the life out of the lead up to the annual selection meeting. It's not ideal that New England is scheduled to watch the first two rounds pass by before making its first selection at No. 72 overall.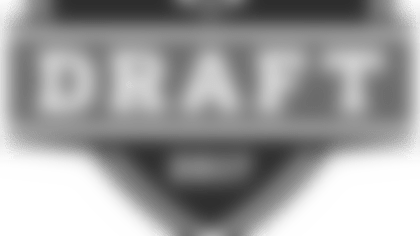 But who cares? It's the Draft. It's football. It's fun. Heck, it's so popular it's broadcast live on two different networks.
And we really don't know what's going to happen Thursday night. Maybe Bill Belichick will swing a trade, shipping either Jimmy Garoppolo or Malcolm Butler out of town for high-end draft picks.
Either way, for many football fans and draftniks the next three days are must-see TV.
Each year, Patriots Football Weekly puts together all its scouting, film watching and research to try to predict how things might play out on Draft weekend from a Patriots perspective.
No first- or second-round pick? No problem. PFW powers on, offering up its annual thoughts on seven rounds of prospect potpourri.
Enjoy. And be sure to tune in for the PFW in Progress radio shows here on Patriots.com on Thursday night, Friday night and Saturday afternoon. You won't be disappointed.
What do you consider to be the Patriots biggest need heading into the 2016 NFL Draft?
Fred Kirsch: Linebacker depth.
Paul Perillo: Obviously not a lot of major needs but the Patriots could use some pass rush help so an edge player would be the biggest need.
Andy Hart:Defensive end/pass rusher. The departures of Jabaal Sheard and Chris Long cut into the depth. Rob Ninkovich isn't getting any younger or more productive. And there is a lot of pressure on Trey Flowers right now. New England needs another young pass rusher with the potential to have a rookie impact.
Erik Scalavino:There aren't many holes in the reigning Super Bowl champions' roster, but one area in need of additional talent and depth is defensive end/outside linebacker. After Jabaal Sheard and Chris Long departed via free agency, New England's top returning pass rushers are up-and-comer Trey Flowers and dependable-but-aging veteran Rob Ninkovich. Flowers was a fourth-round pick in 2015 and Ninko a fifth-round choice of the Saints back in '06. So, even though the Patriots don't currently select until Round 3 this year, it's possible they could address the pass-rush need with a solid player with what picks they do have.
Will Jimmy Garoppolo or Malcolm Butler be traded this week?
FK: No. Teams are too afraid of contributing to the Patriots superiority.
PP: No, and this qualifies as my biggest surprise of the draft. I thought both players would be dealt but it doesn't look like the other teams involved are willing to pay the price.
AH: No, even though Garoppolo probably should be. The Patriots seem focused on holding onto the potential Tom Brady heir. We'll see how the quarterback timeline plays out moving forward. But it makes for a boring first round.
ES: Nope. My instincts have told me all offseason that both men will remain Patriots, at least for the coming season. Despite all the rumors surrounding them, I've seen nothing concrete enough yet to change my opinion.
Will the Patriots end up picking in either the first or second round? If so, how?
PP: No, see my previous answer.
ES: No. The only way they could reasonably move up would be by dealing either or both of the aforementioned players, Garoppolo and Butler. Since I don't foresee that happening, I expect to wait till Round 3 to see New England choose a player in this draft.
Regardless of where he is drafted, who will be the Patriots top pick in this year's draft?
FK: Raekwon McMillan, inside linebacker, Ohio State. He's strictly inside but can deliver the big hit and is as sturdy as they come. Decent speed at 4.64.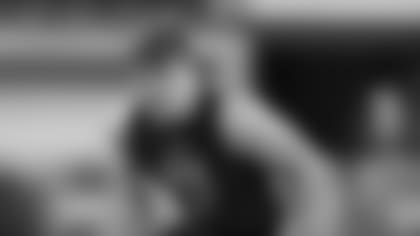 PP: I'll go with Florida Atlantic defensive end Trey Hendrickson. Solid all-around player.
AH: Not only did it become clear to me this offseason that Hendrickson might be the perfect fit for the Patriots needs and draft position, but I clearly convinced Paul as well. My work here is done. Hendrickson screams future Patriots edge guy with his 6-4 build, 4.6 40 and four-down versatility.
ES:Derek Rivers, Youngstown State. We put this edge rusher on the cover of our PFW Draft Preview issue (along with a couple other players) for a reason. He's what the Patriots need most and is expected to be available when New England makes its first choice. He seems to fill the requirements.
Hypothetically, if the Patriots could get any player in this year's draft class, who would be the best fit?
FK: Really? Myles Garrett. He's the type you don't worry about fit – you make room for him.
PP: Texas running back D'Onta Foreman. Power, speed combination would be perfect in Patriots backfield.
AH: Garrett. It's not even close. The need would meet the perfect fit to change the Patriots defense for years to come.
ES: One of the other players we featured on our PFW cover – Michigan tight end Jake Butt. He's kind of a mini-Gronk, only with a lot more collegiate experience entering the NFL. He'd be a considered a lot higher a prospect had he not torn an ACL in this year's Orange Bowl, but that could play to New England's advantage. If Butt slides to the middle rounds, the Patriots should pounce.
In three years, who will be considered the best player to come from the 2017 Draft?
PP: Alabama defensive tackle Jonathan Allen. Great athlete for position.
AH:Florida State running back Dalvin Cook. The former Seminoles playmaker is the plug-and-play modern NFL back with the ability to change games as a runner and a receiver, but with more every-down stability than Christian McCaffrey. Cook will go to at least five Pro Bowls.
ES: If I had that kind of clairvoyance, I'd be buying up fistfuls of lottery tickets. College talent doesn't always guarantee NFL success (Vince Young, for example), but, okay, I'll play along and say safety Jabrill Peppers of Michigan. A guy as versatile as him, who can and has played 10 different positions in all three phases, is bound to find success somewhere in this league… particularly if he winds up in Foxborough.
In three years, who will be considered the biggest bust in the 2017 Draft?
FK: Jabrill Peppers, Through no fault of his own some team is going to draft him and not figure out how to properly use him early in his career. If he's lucky his second stint will be with the Patriots where he will thrive.
PP: Ohio State cornerback Marshon Lattimore. His chronic hamstring issues are bad news for a corner.
AH: Whichever quarterback gets selected first. None is ready to be a top-10 pick or a franchise quarterback. But at least one will be stamped that way on Thursday night.
ES: Texas Tech's Patrick Mahomes. Too many teams are desperate for QB help and will likely overdraft Mahomes and Mitchell Trubisky from North Carolina. Mahomes is a great athlete, probably better than Trubisky, but can he sustain his improvisational, college-style antics in the NFL as a franchise quarterback? Many others have tried (Ahem… Vince Young) and failed. Mahomes might be next in line.
Name a sleeper pick you love and why?
FK: Kyle Sloter, QB, Northern Colorado. Has all the tools a QB needs for the NFL. Transferred from Mississippi State because he just wanted to play. Has the smarts which is half the battle for the pros. If he can catch on with a team in camp this summer he may eventually raise some eyebrows in a few years.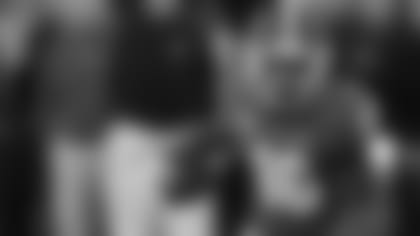 PP: Georgia wide receiver/return specialist Isaiah McKenzie. Love his versatility. Could be next Tyreek Hill.
AH: Lindenwood linebacker Connor Harris. The Division II star has more tackles (633) than any player in football history at any level. He's also a three-way player. Look him up. Watch his highlights. He's the kind of story you should pull for. I will be.
ES: There are sleepers, and then there are certain players that the Patriots draft, whom not even the so-called draft "experts" have ever heard of. Sometimes it works (Julian Edelman, Matthew Slater), sometimes not (Tavon Wilson, Zach Moore). I'll say it works this year. Whichever player New England takes that leaves you saying, "Who?!" (and they're bound to take him) is my sleeper.