Whether you were battling extreme winter weather, dealing with school vacations or diving into income tax preparation over the last several weeks, the chances are you've missed several important technology and business developments that could change the way you enjoy America's game.
Several promising innovations have at the least been tested by the NFL at the Pro Bowl and NFL Scouting Combine. Separately or collectively, they could one day enhance or advance pro football operations in the areas of fan experience to the player experience to the off-the field team operations.
So with these test bed events now in the rear view mirror, here's an update for fans looking to stay in the know and ahead of the game when it comes to areas of evaluation for potential change to the sport.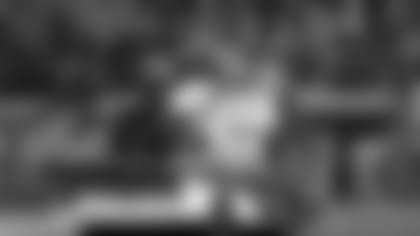 Injury Imaging- At the combine, smallish tablet-like portable screens from Carestream Systems were used to quickly render images of the load-bearing joints that the staffer held them in front of.
These systems were widely used at the recent combine because evaluating current and past injuries is as much – or more –about checking out pro prospects than the measurements and on-field position drills the NFL wannabes were put through in Indianapolis.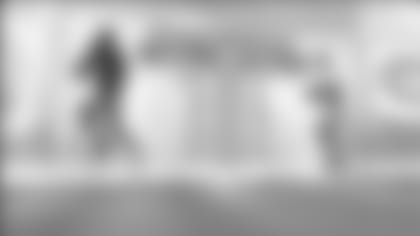 Comparative Graphics- Using data on past NFL combine performances, partner Reality Check Systems quickly rendered data-driven graphics for the live coverage that compared prospects' performances and measurements to one or several current/past NFL players. This made the sometimes dry, track and field (and weight room)-like multi-day event engaging and helped put the achievements of otherwise little known college stars in perspective.
This captivating new wrinkle in combine coverage (in the form of info and image-loaded visuals) came compliments of comparative analytics, an area that's powering change throughout the sports world and the rest of the business world dating back to before Moneyball and Oakland Athletics GM Billy Beane. ESPN the Magazine's latest issue – dated January 30 has been named the Analytics Issue and is a must read for fans regardless of tech IQ.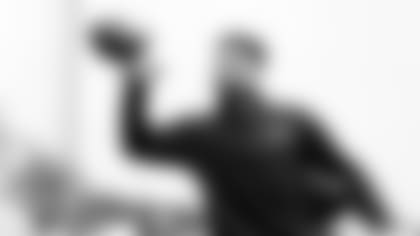 Widespread Wearables- When it comes to using helmets or helmet-attached cameras to shoot video – or even glasses with built-in HD cameras for streaming, hockey may be leading the charge here of late as players in the recent All-Star game provided unique video from unique angles to compliment the event coverage. In college hockey's Beanpot tourney conclusion this past Monday night, refs wore helmets equipped with attached video cameras.
Before the recent Pro Bowl, Giants WR Odell Beckham Jr. wore a GoPro in practice and captured unique and magnetic video that can add perspective to broadcaster camera angles.
Most all NFL teams have experimented with this dimension in video capture but not in live games, which is currently prohibited. So far, their use has been focused in practices, drills and OTAs, in part to enhance coaching efforts. Football helmet makers have already created models with built-in cams. Just imagine what a player's eye view of a kick return, touchdown run, long bomb or interception would look like?
I know. It's not yet allowed. But things could change someday. I can dream can't I?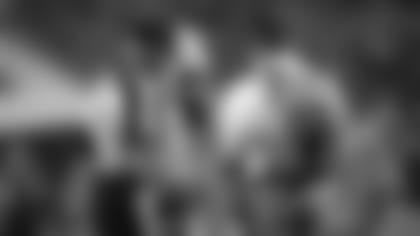 Instant Replay Options? Since Microsoft Surface tablets hit the sidelines, many minds have been focusing on applications for the devices that would do more than just function as a replacement for black and white or color pictures of the last play run.
One use being floated is having the replay ref review the play in question on a Surface tablet instead of going under the hood. If the device can display the same images in the same or better resolution, who knows?
Another option that would impact coaching would be to allow the tablets to play videos of all past plays as needed instead of limiting this use to just the last complete play. There's an app for almost anything in the world today, so is anyone really surprised by apps for sideline coaching and instruction? Don't be.
The Super Bowl app- The Super Bowl is not considered a test bed. However, it can be a place for firsts. The league and partner Verizon created and launched the first in-stadium app designed for use by fans attending the Super Bowl. Attendees at the University of Phoenix Stadium in Glendale, Arizona, had the ability to watch instant replays from four different camera angles (with the ability to zoom and pause). They could also view ads and access the venue's seating and concessions maps.
In-stadium apps/game day apps have been popping up for NFL venues, be they knew like Levi's Stadium (2014) or for older venues such as Gillette Stadium (2002). It's not a reach to expect features and functionality from the Super Bowl app to find their way into the fast-evolving apps already in use for attendees now.
The use of technology to fuel pro sports is a never-ending work-in-progress. Evaluation and re-evaluations are part of this. There isn't an offseason for those involved in this undertaking. Stay tuned to see which innovations are put into play to drive America's game forward.
*Bob Wallace is a technology journalist with over 30 years of experience explaining how new services, apps, consumer electronic devices and video sources are reshaping the world of communications as we know it. Wallace has specific expertise in explaining how and why advances in technology, media and entertainment redefine the way football fans interact with the league, teams, players and each other. He's the Founder of Fast Forward Thinking LLC.*