[wysifield-embeddedaudio|eid="411276"|type="embeddedaudio"|view_mode="full"]
Less than 24 hours after the Patriots got past the Kansas City Chiefs to advance to their fifth straight conference title game, Bill Belichickconducted a conference call and echoed many of the sentiments he expressed in his postgame press conference.  The coach expressed his satisfaction with the overall level of toughness his team displayed as several players either returned from injuries or battled through various ailments that cropped up during the game.
One area where that was particularly evident was linebacker where Jamie Collins (back), Jerod Mayo (shoulder) and Dont'a Hightower (knee) all were out of the game at various times. That left Darius Fleming, Jonathan Freeny and Dekoda Watson on the field at different stages of the second half.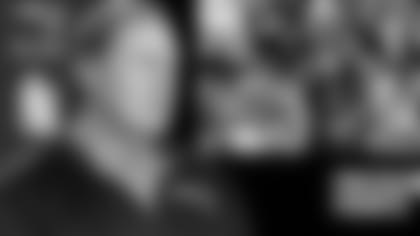 "Our depth there at LB really came through for us. It's one of those situations where everybody has to be ready to go," Belichick said. "You never know how it's going to go in the playoffs."
Belichick also touched on some elements from the game, specifically his decision to throw the ball in the final minutes while protecting a seven-point lead as well as the unnecessary roughness penalty called on Danny Amendola.
PASSING FANCY –With the Patriots clinging to a 27-20 lead and trying to run the clock out, Belichick was faced with an interesting dilemma. A Steven Jackson run lost 2 yards to set up second-and-12 from the Chiefs 46 as Kansas City used its first timeout. Two more runs would have forced KC to use their last two timeouts, but almost certainly would have also led to a punt. So, Belichick had Tom Brady pass and was fortunate when the ball deflected off Tamba Hali, and then Rob Gronkowski before settling into the hands of Julian Edelman for 12 yards and a first down.
"One first down definitely ended it," Belichick said was asked if his thought process was that a first down might end the game. "No question about that. We were trying to get a first down. We really didn't have much on the first run. They had all 11 guys up on the line of scrimmage. It would have been really hard for us to pick up the first down. If they had taken two more timeouts there would have been in the neighborhood of 45 seconds left, which is a decent amount of time. If we could pick up the first down it would basically end it. We tried to do what we do best by trying to complete a pass against a defense that was designed to stop the run."
CALLED INTO QUESTION –The Chiefs were forced to punt in the second quarter and Danny Amendola was back inside his 5 as the return man. As Dustin Colquitt's punt was descending, Amendola decided it would be best to let it drop and hopefully find the end zone for a touchback. So, the return man decided to throw a block and was flagged for unnecessary roughness against Jamell Fleming.
Although Amendola was allowed to block Fleming on the play because he never signaled for a fair catch, it was a blind-side hit delivered with his helmet and thus drew the flag, which incidentally cost the Patriots just 2 yards because the ball was downed at the 4.
Belichick didn't see it the same way, however.
"I saw him block the guy trying to down the ball," Belichick said. "It's hard to tell from the coaching film where the hit occurred but it was a legal play, we're allowed to block him. He didn't give a fair catch signal so he's allowed to block. You'd have to ask the officials exactly what they called on that."
Officially, the flag was for unnecessary roughness so presumably it had nothing to do with the fact that Amendola was within his rights to block because he didn't call for a fair catch.
TIGHTENING UP –Patrick Chung came up with a huge performance against Chiefs tight end Travis Kelce, limiting him to six catches for 23 yards. Belichick was asked about Chung's effort and revealed how effective the safety has been throughout the season.
"He's done a great job for us all year," he said of Chung. "Tight ends and even receivers in some games. He's had a great year for us. Tackling was really good again yesterday. Can't say enough about the challenges that he's had and really has gotten not a whole lot of help. His preparation … Pat's a real competitive kid and I think he really embraces those challenges and really studies the players he's going to be matched up against. He's played really competitively for us all year against one good guy after another."