It's a short, hectic week in Foxborough.
The Patriots are 2-0, sitting atop the AFC East and preparing for a Thursday night game hosting the similarly 2-0 Texans.
Bill Belichick, his coaches and his players have a lot to prepare for. Houston was a playoff team a year ago under Bill O'Brien, added plenty of "firepower on offense" this offseason and is looking to make the jump to contender in the AFC.
Of course, while dealing with all those issues that the Texans present, Belichick must deal with his uncertain quarterback situation. Jimmy Garoppolo left the second quarter of Sunday's win over Miami with what has been reported as a sprained AC joint in his shoulder.
While the injury looked bad when Garoppolo was being tended to on the field, and initial reports indicated it would be a six-week recovery, more recent reports have left open the idea that the fill-in starter might be available as soon as Thursday.
Not surprisingly, much of Belichick's only press conference of the short week revolved around Garoppolo's health, rookie backup Jacoby Brissett and whether the team needs to add a player at the position.
Here are some of the highlights of Belichick's meeting with reporters in the media workroom at Gillette Stadium.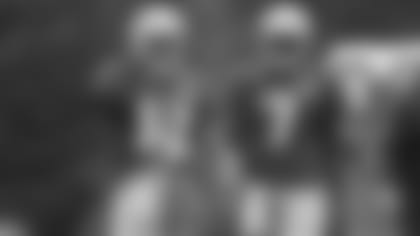 1. Garoppolo will practice: Asked for an update on Garoppolo's status, Belichick kept with his long-standing strategy of simply deferring to league-mandated injury reports. New England actually had to issue a report on Monday, despite the team not practice. Theoretically, though, Garoppolo would not have practiced had the team worked out.
Tuesday, though, Belichick expected to see the young quarterback on the field. "Everybody is here. Yeah," Belichick said.
"We haven't practiced today. We'll go out and see how it is today. We'll do the injury report after practice, based on how it goes today.
"He's been looked at. He's been treated."
Later, Belichick was asked a number of questions about whether the team would add a quarterback to the roster - which it hadn't done at this relatively late point in the process - and how much Garoppolo's health would play into that decision.
"It will be dependent on what's best for the football team," Belichick declared, though the questions continued. "It's based on what's in the best interest of the football team. The player's health always comes first. That always comes first. That's not a football decision, that's a medical decision. The football decision will be based on what's best for the football team. That's what we've always done around here. It's what we'll always do as long as I'm here. We'll always do what's best for the football team.
"I'm a football coach, not a doctor. I coach the team. The medical people handle the injuries. They don't call plays. I don't do surgery. We have a great deal there. It works out good.
"Let me put it a different way. I'm the coach. I do what's best for the football team. I don't know why you can't understand that.
2. Backup plan?:While Garoppolo's status may be undecided as of Tuesday morning, New England clearly will have to be prepared for at least the possibility that he may not be able to play. That would almost certainly mean that Brissett would make his first career start. Whether he's ready for that role against J.J. Watt and an impressive Texans defense or not, Brissett has clearly impressed his coach with his development.
"Jacoby has done a good job for us. He's improved every day," Belichick observed. "He's a hard-working kid. He's in here early. He stays late. He studies the game. He has good physical talent. He's improved steadily since he's been here from back after the draft in May all the way through.
But if Garoppolo can't play it would also mean that the team would need a backup plan behind its third-round rookie.
Would that be Julian Edelman? It's an emergency scenario that former Patriots front office member and current Fox analyst Michael Lombardi indicated on Twitter would be the case.
"We'll do what's best for the football team," Belichick said, before a follow-up asked if the slot receiver could do the job. "I don't know. He hasn't played it in this league. He played it in college."
Belichick was then reminded of Edelman's touchdown throw to Danny Amendola in the 2014 postseason on a double-pass to help beat the Ravens. His response was interesting.
"He's thrown more than that in practice," Belichick offered.
3. Talking up the Texans:Belichick doesn't have a lot of extra time to prepare for a Texans team that includes former Patriots offensive coordinator O'Brien as head coach as well as a staff littered with the likes former Belichick players/assistants in Romeo Crennel, George Godsey, Larry Izzo, Mike Vrabel and Vince Wilfork. Belichick downplayed those connections, but the Patriots coach did have time to praise the work O'Brien and Co. have done in Houston.
"Scrambling a little bit this week. Certainly been impressed looking at the Texans," Belichick said to open his morning presser. "I think Bill's done a good job with this football team. Much improved from last year. They've got weapons on offense. Really good on defense. Good in the kicking game. Very well-coached. They've added a lot of firepower on offense.
"They run the ball. They throw it short. They throw it deep. They possess the ball and keep it away from your offense.
"Defensively really strong up front. Really solid unit. Very solid team. Very well-coached. Very good fundamental team. Romeo does a great job defensively with fundamentals and techniques across the board, at every position, particularly in the front seven.
"We're going to have to play a good, solid football game in all three phases of the game. A good complementary game. They're 2-0 because they've played well two weeks in a row. They have a good football team."