Fridays are always a bit more relaxed around Gillette Stadium and this week was no exception. Bill Belichick spoke at length about his team as the Patriots put the finishing touches on their preparation for Sunday's home opener against Miami, and he was quite positive in doing so.
Among the groups and individuals that received praise were his young interior offensive linemen, particularly Joe Thuney, wide receiver Chris Hogan and former running back and Patriots Hall of Famer Kevin Faulk, who will be honored at halftime of Sunday's Dolphins game.
Here are some highlights from Belichick's Friday press conference.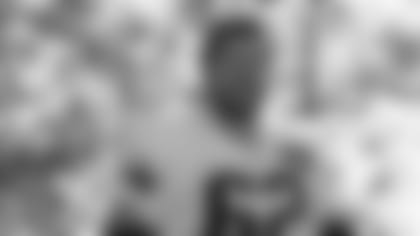 The kids are alright - The Patriots opened the season with a pair of rookie guards in Joe Thuney and Ted Karras as well as a second-year center in David Andrews. Belichick was asked about the trio, both individually and as a group, and the coach expressed plenty of optimism regarding the youngsters.
He began discussing Thuney.
"Really consistent, and he's a smart guy. He's a good technique player, he plays with good footwork, balance, hand placement, he's got good awareness, he sees things well. I mean there's room for improvement here; I'm not saying that. For his lack of experience he plays like a pretty experienced player.  He's a good athlete, he's a good football player, and he's got good awareness, good instincts, works well with the other offensive linemen, knowing what guys need help based on what the call is, what the protection is, who the players are and so forth. I'd say also the fact that he has played all five positions in the end probably works in his favor."
Belichick continued discussing his young linemen and explained how experience will only help the group.
"I'd say the issue is just experience together, so you know the more that those guys play together, the more that David and Joe play together the better that will get. Even if neither one of them ever gets any better, them playing together will just – they will get better. Even at their cap there's a level of execution between the two of them, with Nate [Solder], with Shaq [Mason], with Ted, however it goes, that those guys just haven't played a lot of football together. They haven't seen some of the things or some of the players, their opponents, second, third, fourth time around like a real experienced group would do that you could really gain some advantages on that. We're just not there yet. We're getting there but we're just not there."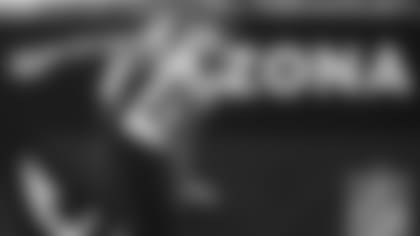 Hogan's the hero - Free agent acquisition Chris Hogan has been a pretty consistent presence in New England throughout the summer. While fellow wideouts Julian Edelman, Danny Amendola, Malcolm Mitchell and Keshawn Martin (before he was released) missed a lot of time due to injury during camp, Hogan was pretty durable throughout and was a constant presence. Aside from a minor shoulder injury that caused him to miss a couple of days, Hogan was in uniform and catches passes all summer long and he carried that momentum into the regular season when he opened the scoring in Arizona with a 37-yard grab from Jimmy Garoppolo on the first series of the season.
"When you're around a guy every day like it is with Chris, he's impressive every day," Belichick said. "He doesn't have a lot of up and down days — every day is a good day for him, which I would say wasn't unexpected, you just don't know until you're around him. I think he could contribute for us in the kicking game. As we went through training camp, he was really our healthiest receiver. He was the guy who was out there the most, and so we tried to manage the volume for him just overall.
"I think he could absolutely play in the kicking game. I think he could play outside, he can play inside in the passing game, which he has. I think he could do all of those things. I don't think he's going to be out there for every play of every game, so depending on who else we have, what we're trying to do and so forth, part of his versatility is a real strength for other players, because it might allow them to do something that, if they don't have that flexibility, then they'll do something they're really good at, and he can still be able to adjust."
Belichick was asked if he remembered if the team had representatives at Hogan's Pro Day at Fordham after his career at Monmouth rapped up, and the coach had some fun with it.
"I'm not sure. I only know that we have two coaches on our team that covered him in lacrosse. Stephen [Belichick] covered him at Rutgers and Mike [Pellegrino] covered him at John Hopkins. I don't know about working him out, but we've got two guys that played against him on the lacrosse field."
Hall of a player -Finally, Belichick was asked about Kevin Faulk, who will be honored at halftime of Sunday's game after being inducted into the Hall at Patriot Place presented by Raytheon during the summer. The coach was asked if there was a current player who reminded him of Faulk.
"Well, I mean that's a pretty high bar. You're talking about Kevin Faulk. We have guys like James White or [Shane] Vereen going back that had similar roles and had production. Kevin's pretty special. As I said this summer, I think many impressive things about Kevin, amongst them would be that I thought he played his best football in the biggest games, the most critical situations, the most critical plays. The times when we need him the most is when he came through with some of his best plays. I'd say that's kind of typical of Kevin."