[wysifield-embeddedaudio|eid="483521"|type="embeddedaudio"|view_mode="full"]
A lot transpired Sunday afternoon in the Patriots 35-17 win over the Bengals at Gillette Stadium.
Tom Brady made his triumphant return, though the offense struggled before breaking out in the second half.
Dont'a Hightower had a big day helping keep the Bengals in check, including a game-changing safety in the third quarter.
And noted Bengals cheap-shot artist Vontaze Burfict put a low, questionable hit on Patriots tight end Martellus Bennett which was part of a chippy, flag-filled fourth quarter.
Monday morning, in his usual day-after-game conference call with the local media, Bill Belichick was asked about many of these topics and more, with mixed results in terms of the answers given.
One thing that Belichick wasn't interested in talking about was the Burfict hit.
"We'll let the league talk about that play," Belichick said. "It's their decision. It doesn't really matter what any of us think about it anyway."
Belichick did offer up plenty of praise for his team and some individual players coming off the hard-fought win. That included Hightower, defensive back Eric Rowe, kickoff coverage, rookie linebacker Elandon Roberts and others.
Here are a few highlight's from Belichick's extended Monday morning conference call.
1.High' praise: With Jamie Collins inactive to a hip injury, New England needed Hightower to step up. The veteran captain did just that in more ways than one. Seemingly now healthy a few weeks removed from his own knee injury, Hightower had a game-high 13 tackles, including 10 solo stops. He also had 1.5 sacks, including a safety that changed the complexion of the game, the second safety he's forced in as many weeks. The performance by the man known to his coaches and teammates as High, drew high praise from his head coach.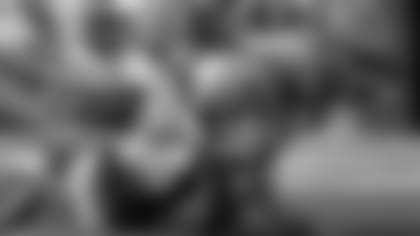 "I thought High did a good job for us. He made a couple big plays in the running game and was involved in a couple sacks," Belichick said. "The safety, he came clean on, looked like they couldn't quite get it. They kind of got tied up in there but he made a good play athletically to shift all his momentum over and be able to tackle [Andy] Dalton, who's not the easiest guy to tackle in the pocket. That was obviously a huge play. The sack at the end of the game was a good rush and a good overall coordination too. He did a good job for us."
Belichick expanded on the safety later in the call, detailing how Hightower's coverage assignment on a blocking running back freed him up to rush. His swift awareness of that scenario led to the big play.
"The best thing about the good hug blitzes is when the linebacker can anticipate them," Belichick explained. "So if you can anticipate that the back is going to block then it's really like having another blitzer. The hugger is really like having another blitzer. If the linebacker's thinking about coverage and doesn't anticipate it or doesn't see it as quickly then there is some time lost between when the back blocks and then how long it takes the linebacker to become part of the rush. Any time you can anticipate it and you run a certain type of play where you think you are going to get the back to block and he does and the guy who's got the back just comes in on top of the guy who he's blocking, then he can get there almost as fast as a blitzer can. It's hard for the offensive line on those kind of plays because they sometimes lose that coverage player especially if he doesn't come right away. Sometimes they lose him in all the traffic that's going on there around the line of scrimmage."
That seemed to happen with Hightower and he took full advantage on Sunday leading to New England's offense taking full advantage of change in momentum.
2.Rowe shows up in key role: Eric Rowe arrived in New England late in a trade after Week 1 from the Eagles. Then, the bigger-bodied former second-round pick suffered an ankle injury in practice that slowed his progress in New England. Now healthy and having a month under his belt in the defense, Rowe saw his first playing time as a Patriot on Sunday with 26 snaps on defense. He finished with one tackle and one pass defense, a key breakup on a ball toward A.J. Green in the end zone early in the fourth quarter.
"It was our first chance to see him in game action for us, too," Belichick said. "I thought he did some good things. Not perfect. Some things to work on. But he did some good things. The play he made on Green on the flag pattern there in the end zone was a very good play. So we'll keep working. I'm sure he'll keep working. We'll just see where it takes us. But certainly an encouraging start."
3.Cyrus Jones inactive?: Rookie second-round pick Cyrus Jones opened his New England career with five games seeing reserve action, at times as the Patriots No. 3 cornerback and very much in the mix on both punt and kickoff returns. After some questionable decisions on kickoffs a week earlier, Jones lost his return role in Week 5 in Cleveland, a game in which he was also ejected from for throwing a punch on defense.
Jones was inactive against the Bengals, and Belichick was asked if the healthy scratch for the team's top pick was related to his ejection against the Browns.
"Every week we can always talk about some players that were inactive because there are always going to be seven of them. So, in the end each week we try to activate the players that we feel will give our team our best chance to win," Belichick said. "That's what we do. If there is a health issue and a player is not able to play, then that is the decision. But after that we activate the players for the game that we feel based on the game plan and the prepartions going into the game and what we know about it at that time relative to game plans, depth and all the other factors that go into it. That's how we decide on the inactives. Every week there are going to be some guys that are inactive. And if it's not injury related then it's related to how we feel we can best play the game and try to win it. That's what we're out there for, is to try to win games."