[wysifield-embeddedaudio|eid="495451"|type="embeddedaudio"|view_mode="full"]New England allowed a season-high 31 points in Sunday night's loss to the Seahawks at Gillette Stadium, the third straight game opponents' points had increased.
Russell Wilson led Seattle to victory with 348 yards and three touchdowns through the air. It was the first time the Patriots defense allowed three passing scores all year and the first time it had allowed more than a single touchdown pass since Week 2.
The Patriots defense also failed to register a takeaway for the fifth time in nine games this season, the second time in as many weeks.
So, despite Bill Belichick's assertion in his postgame press conference that New England "had a good defense" in the loss, it was no surprise that the unit was a major point of discussion in Monday morning's traditional day-after-game conference call with the local media.
Beyond newsworthy queries about Dion Lewis being inactive and Kam Chancellor's low hit on Tom Brady, Belichick was asked more general questions about his defense, cornerback play, the lack of turnovers and potential need for more aggressive schemes/techniques to jumpstart the now-struggling unit.
"There is room for improvement in every area," Belichick said in response to a question about his team's cornerbacks, adding that New England could "do better across the board."
Here are the highlights of Belichick's late-morning conference call that came after a late-night loss that dropped the Patriots to 7-2 on the season and brought growingly-vocal critiques of the team's defense.
1. Lewis a healthy scratch: New England added passing back Dion Lewis to the team's 53-man roster on Saturday only to list the veteran among the game inactives against the Seahawks. Lewis opened the season on PUP working back from last November's torn ACL and a subsequent reported minor clean up surgery in the knee this summer.
Asked about the curious roster management to add Lewis to the roster when the team could have pushed off such a decision until this Thursday only to make him inactive, Belichick responded in general terms regarding the need for players to be inactive each game. But when asked if health was a factor in the decision, the coach clarified Lewis' status.
"He wouldn't have been on the injury report," Belichick said.
Lewis was not required to be on the Patriots injury reports last week because he wasn't technically on the roster until he was added from PUP on Saturday.
Belichick did add that, "when a player hasn't played for a year, they haven't played for a year."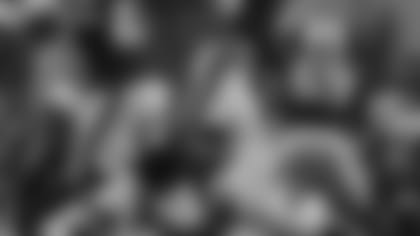 2. "Saw same thing everybody else saw" on Chancellor's low hit on Brady: Chancellor's low hit on Brady in the third quarter earned a 15-yard penalty and left the quarterback limping and "sore."
Asked about the play, Belichick said he, "Saw the same thing everybody else saw," after watching the film.
He would not expand on that response or pass judgement when a follow-up wondered if it was a dirty hit by the physical Seattle safety.
"On a football field it's hard to judge intent," Belichick said. "I don't think the officials can judge intent. I think that's too difficult. They are taught to judge what they see and call what they see. That's their job. They made a lot of calls last night. We had some that favored us. We had some that didn't. But that's their job. Really I'm focused on our job which is to prepare and play better than we played last night."
3. Defense trying "to play as competitively as we can":While the points allowed has been a strength of the Patriots defense until the last couple games, things like third down and forcing turnovers certainly have not been. With the lack of turnovers in particular – just nine takeaways on the year with seven of those coming against the Dolphins and Texans from Week 2-3 – Belichick was questioned as to whether the Patriots need to do a better job taking advantage of opponents mistakes or trying to create more takeaway chances.
"I think it's both," Belichick said. "You are always looking to capitalize on mistakes and you are always looking to try to create those type of plays when you get the opportunity to do it. So when we have those opportunities we need to take advantage of them."
That led to the most interesting follow-up and back-and-forth of the Monday conference call when Belichick was asked if the defense might benefit by being more aggressive to create turnover chances.
"I don't know," Belichick said. "What does that mean?"
The reporter offered up the possibility to do more both in coverage and with the pass rush to make things happen, things like scheme or technique.
"Look we are trying to do everything we can in all those situations that you just brought up to try to play as competitively as we can," Belichick said. "I mean I wouldn't…I'm not really sure what you are talking about with the pass rush. I mean, I'd say last night we had a lot of free guys running at the quarterback."
The Patriots tied a season-high with three sacks against the Seahawks, though the unit still ranks a dismal 29th in sacks per pass play this season, having allowed a season high in points in consecutive games played.