[wysifield-embeddedaudio|eid="408736"|type="embeddedaudio"|view_mode="full"]Sometimes Patriots head coach Bill Belichick has to be creative in finding ways to talk up a coming opponent.
That's certainly not the case this week as New England prepares to take on Andy Reid's Kansas City squad Saturday evening in the Divisional Playoff at Gillette Stadium.
The Chiefs have won 11 straight games, including the dominating shutout of the Texans on Wild Card Weekend. The team also has one of the most productive, talented, consistent defenses in football that sets the foundation for an offense that's been at least good enough under Alex Smith's guidance.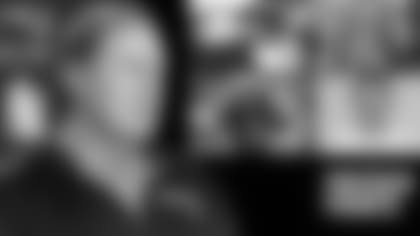 In a Monday morning conference call with the New England media, Belichick praised the Chiefs defense, downplayed his own team's past success and failures on third down and congratulated Bob Quinn, New England's former Director of Pro Scouting, who's taking over at GM of the Lions.
1. "Makes it tough offensively when you have players everywhere that you have to deal with": Kansas City had the NFL's No. 7 defense in the regular season based on yards. The group ranked No. 3 in points allowed. And it's fresh off dominating shutout of the Texans on Wild Card Weekend. There are talented playmakers at all three levels with pass rushers like Justin Houston and Tamba Hali, linebackers Derrick Johnson and Josh Mauga and then Eric Berry and rookie Marcus Peters in the back end. There is nothing fraudulent or overrated about the Chiefs defense at this point.
"I think it's a defense that has good balance with Houston, Hali and [Dee] Ford on the edges and then [Dontari] Poe inside. You can't get away from them. You have to deal with all of them," Belichick said of the front line. "They kind of have you on both sides and in the middle. They complement each other well. They are all good players. They've all been productive. And they are all tough matchups. It makes it tough offensively when you have players everywhere that you have to deal with.
"They have a good defense. There are a lot of guys that benefit from each other, complement each other. The pass rush helps the coverage. The coverage helps the pass rush. Defensively they get a lot of pressure on the quarterback. They force a lot of errant throws. The secondary does a nice job of playing the ball. They play good team defense. Collectively it's a good defense, not predicated on any one guy. But they all play well together. They have a lot of good players. They are all problems, really."
2. "I don't really care how it went some other game": It seems all of Patriot Nation is awaiting the return of Julian Edelman with the expectation the receiver will ignite the offense and certainly cure some of the recent ills on third down. What was once an area of immense strength early in the year became a major issue down the stretch. But when asked about Edelman's potential return – the slot receiver has reportedly been cleared to play on Saturday evening – Belichick used the subject as a springboard for his general philosophical focus on the here and now.
"I don't think any of that really matters at all," Belichick said of some boost on third down success as opposed to recent struggles. "We haven't played Kansas City, so it doesn't matter what we did against somebody else or didn't do against somebody else. It will all come down to how we match up and how we perform against the Chiefs. That's really all we're looking at. I don't really care how it went in some other game."
3. Potential Quinn-ing in Detroit: Quinn is going to be announced as the Lions GM Monday afternoon in Detroit after 16 seasons as a versatile, respected member of the New England scouting department. Though not a name many people are likely too familiar with, Quinn has more than earned his shot in Detroit and Belichick his rooting for a guy he's leaned on heavily over his entire career in New England.
"Of course I'm happy for Bob," Belichick said. "He's done a great job for us and really has been kind of one of the foundation blocks from the last decade-and-a-half. He did a lot of things for us, pro and college. But it's a great opportunity for him. It's a great organization.
"Happy for Bob. Great opportunity for him. Other than when we see them, which is infrequently, I wish him and the Lions all the best."