Bill Belichick opened his weekly Wednesday press conference with his usual scouting report on the upcoming opponent. This week, that's a Redskins (3-4) team that's record in some ways is more impressive than its personnel or various statistics.
The Patriots coach made it clear that he has plenty of respect for the scheme, game planning and complementary football that Jay Gruden has put together in the nation's capital.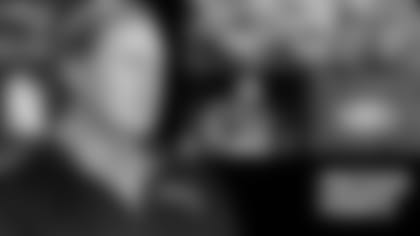 Belichick's effusive praise for the suspect Skins was one of the major takeaways during the morning press conference inside the media work room at Gillette Stadium, a briefing that also included the coach's thoughts on the return of Washington big-play receive Desean Jackson, his reasoning for deferring after winning the opening coin toss and the trade deadline.
1. Scouting the Skins: "They give you a lot to get ready for.": Washington heads to Foxborough this week following its bye and two weeks removed from an emotional comeback win over the Bucs. The Redskins have the NFL's 25th ranked offense and a defense that's tied for 17th. Kirk Cousins is completing 68.7 percent of his passes, but his 6.48 yard per attempt is one of the lowest in football. His top four targets are averaging just 10 yards per catch or worse. His top running back, Alfred Morris, is at just 3.3 yards per carry. Still, Washington is in second place in the lackluster NFC East. It's a team that Belichick had plenty of praise for to open his Wednesday press conference.
"We've had several days here to really focus on the Redskins. There is a lot impressive things that they do," Belichick said. "I think Coach Gruden and the rest of his staff have done a real good job with this team. They're tough. They're very competitive. They do a lot of things well. They give you a lot to get ready for. This is not an easy team to prepare for. They have a real good complementary system on offense, defense and special teams. So kind of it you are stopping one thing, they are doing something else. Or they have something else that you have to worry about and they do a real good job executing it. They are a good game plan team. They have good schemes and obviously a lot of good players.
"Offensively they have excellent backs, a good offensive line and, again, they are very well coached. Really good group of receivers, explosive group and obviously with Jackson it becomes even more explosive. Good tight end. Cousins does a good job of getting the ball to everybody. He doesn't hold onto the ball long. Doesn't take many sacks. Not a lot of negative plays."
2. Jackson a "big threat": A pulled hamstring has sidelined Jackson since Week 1, but he's expected to make his return to game action this Sunday at Gillette. The diminutive playmaker has not recorded a catch this season, but his history of making big plays is well documented. Jackson led the NFL with 20.9 yards per reception last year and has had a catch of at least 60 yards or longer in every one of his previous seven NFL seasons in Washington and Philly.
"I mean they led the league in big play passes last year, and he had a lot of them," Belichick said when asked how Jackson's return could impact the game. "He's a very explosive player. Just tremendous at all three levels. He can catch-and-run. He can get over the top of the defense. And he's a very good intermediate route runner that can get open, create space and make intermediate plays and turn those into big plays too. Big threat."
3. Patriots confer and prefer to defer:The Patriots are a team that, with only two exceptions since the NFL changed the coin toss rules prior to the 2008 season, has chosen to defer its choice to the second half when it wins the coin toss. The only two exceptions were when the team took the ball to open the 2008 season against Kansas City, the game known most for Tom Brady's ACL injury. The other exception was a 13-6 loss in Cincinnati in 2013, a game that ended in a heavy downpour, a weather forecast that may have affected New England's decision.
Wednesday, Belichick was asked the thought process that went into the decision to defer on a weekly basis.
"We talk about it each week," Belichick said. "Every game it's one of the things we discuss prior to the game as a staff. And we try to do what we feel is best for that particular game, that particular situation. Again, all the factors that you would think go into it, go into it. Then sometimes we withhold decision until we get…until we see what the field conditions are for that particular game. Like Thursday night, or a game like that. Obviously if you are playing in a dome in Indianapolis you're not going to…we don't need that information. But games that are weather games, that could affect that decision too. How you want to start the game. What your offensive or defensive game plan is. Not the first play, but in general, here's how we want to start the game. Maybe that affects it. I mean there could be a lot of factors. We try to consider them all and do what we think is best.
4. No trade talk:Belichick was dismissive of questions about the passing of the NFL trade deadline Tuesday afternoon. No trades were made by the Patriots, or by any other team in the league. But the coach didn't seem too concerned either way.
"I was concentrating on the Redskins," Belichick said. "We met yesterday morning, practiced and watched film. I'm trying to get the team ready to play Washington.
"I was working on Washington. Nick [Caserio, Patriots director of player personnel] is kind of the person that would be involved more in that area. I mean obviously we would talk about something. But my focus was on the Redskins. That's what it's been on. That's what it is on."