[wysifield-embeddedaudio|eid="361181"|type="embeddedaudio"|view_mode="full"]Fresh off his team's impressive road victory in a hostile environment Sunday afternoon in Buffalo, Patriots head coach Bill Belichick did his weekly day-after-game conference call with the New England media.
Here are a few quick notes regarding what Belichick had to say about the year's first division win and his team's 2-0 start to the 2015 season:
1. Passing game's "illusion" of greatness -- The statistics would certainly point to the Patriots passing game executing at a very high level in Sunday's win over the Bills. Tom Brady threw for 466 yards, most ever allowed by a Buffalo defense. Rob Gronkowski topped 100 yards and Brady had three other pass catchers with at least 87 yards on the way to the 40-32 victory. But the man who once said that stats are for losers also indicated that when it came to New England's passing game on Sunday the stats might also be misleading. "Obviously we had a lot of yardage in the passing game yesterday. So there is an illusion that it was great. But considering the number of times we threw it and some of the inefficiencies we had I wouldn't put it in that category."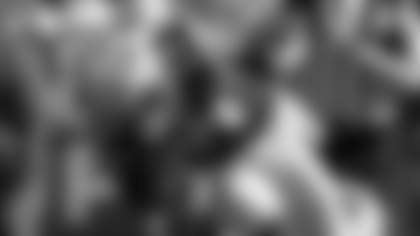 2. "Everybody…could have done better" - Aaron Dobson may have had his best game since his rookie season. Dion Lewis was again impressive as a passing back. Jamie Collins seemed to be everywhere on defense. There were plenty of seemingly superlative performances for the Patriots in Buffalo. But, according to Belichick, all those impressive plays and numbers were balanced out with mistakes and failings by just about every New England player that stepped on the field. "All the questions about any specific players I think it's all going to be the same I think," Belichick said. "I thought we did a lot of things well as a team. I think individually we had a lot of plays that were good plays and some individuals that had good plays. But I don't think we were consistent enough, really in any area. We left a lot of plays out on the field. There were some things that we did well at times but then we didn't do well at other times. Sometimes it was pretty much the same thing. That's kind of true for all the players.
"I think there are just a lot of things we can improve on individually and with each unit and that's the coaching as well as the playing in all three phases of the game.
"Everybody who played had things that they definitely could have done better that would have helped us including me and the coaches. So did some good things. Did enough to win. And it's good to win. But there are a lot of things we can improve on and do better."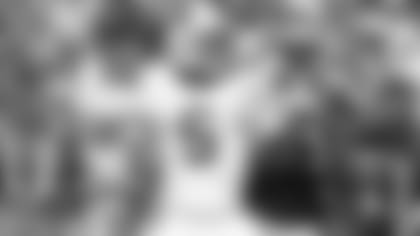 3. Defending Tyrod Taylor's athleticism "didn't grade out very well" - Tyrod Taylor is a raw, athletic, versatile athlete trying to prove himself at the quarterback position in Buffalo. The challenged he presented the Patriots defense was obvious, and came a week after the team had to deal with another unique athletic passer in Ben Roethlisberger. While the Patriots have done enough against these guys - and will face another athlete on Sunday in Jacksonville's Blake Bortles - there is still a lot the defense must improve on in such situations. New England sacked Taylor eight times and intercepted three of his passes. But the Bills quarterback also threw for three scores and ran for another. When defenders did their job and kept him in the pocket, Belichick thought things were OK for his defense, but otherwise it wasn't exactly what the coach was looking for. "When he got of the pocket it didn't grade out very well at all. We didn't do a good job," Belichick said. "I'm not even talking about the designed plays where there are bootlegs and plays like that. The plays where he dropped back and we kept him in the pocket we did a lot better than when he got out, whether it was him running or him extending the play and then throwing the ball to somebody that we either didn't cover or dropped our coverage on or didn't match up properly or whatever."
And it was problem of team defense, no one area. "That's the responsibility of the rushers to not let those plays get extended and it's the responsibility of the players in coverage to finish the play. There is no time limit on those so we have to… and we knew that was going to be a part of the game. Some of it we handled well and we had turnovers and we hit the quarterback. Some of it we didn't handle well and they made plays. It was a little bit of both.
"We just have to do a better job of it for 60 minutes, that's all. It wasn't anything that's just one guy or one play or one play or one formation. It was just at times it was good and at times it wasn't. I'd have a hard time giving you an explanation why this one was good and that one wasn't other than our overall execution and awareness on that particular play. They looked similar but they were different. And we need to make all more consistent."