It was a typical Friday press conference for Bill Belichick, meaning the head coach gave reporters a lengthy football history lesson in answer to a particular line of questioning in the middle of the event. Which is always entertaining.
At the beginning and end, however, he had some interesting observations about three players on the roster: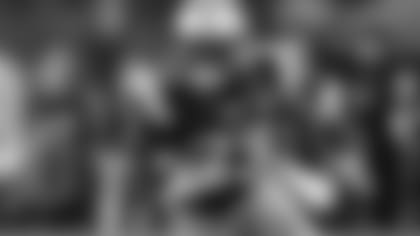 The Patriots gave running back Dion Lewis a contract extension this week, so Belichick was asked to explain what he's seen from the young ball carrier to give the team the confidence to invest in him for a longer term.
The head coach raved, as you might expect, about Lewis' skills with the ball in his hands as a running back, but also in other aspects of the offense and special teams.
"Off the field, Dion's been great. Had a really good offseason for us. Works hard. Is a well-conditioned player, trains hard, he's strong. He does a very good job of really knowing - I mean, the volume we have on offense is extensive. He's done a good job of learning, obviously, all the running backs stuff, but also extended plays, empty plays, things like that where he's playing out of the backfield. Did a good job for us in the kicking game. We could use him as a kickoff returner. He's shown value in the kicking game, on all three downs on offense. He does a good job of learning different spots, different adjustments, all the blitz pickups in the passing game.
"Very coachable," Belichick stressed. "Really tries to do what you ask him to do, whatever it is. He doesn't ask any questions. He just works hard to get it right. You love to  coach guys like that."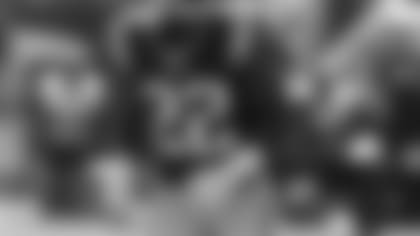 2) Development of young CB Coleman
Rookie cornerback Justin Coleman saw considerable action in the last game, against Jacksonville. And this week, with starting right corner Tarell Brown limited in practice with a foot injury and veteran Bradley Fletcher coming down with a hamstring problem on Thursday, Coleman could see more on-field action on Sunday in Dallas.
Coleman was picked up by the Patriots after the preseason and just as the regular season was getting underway. In that short time, Coleman - who's been with Minnesota and Seattle already this calendar year since leaving the University of Tennessee - has been a quick learner to the Patriots way of doing things defensively. In particular, Belichick pointed out that the communication and technique that his staff teaches its corners is something Coleman has grasped quickly, and "that enables him to play faster, more aggressively, and more confidently."
"He's done a good job. I don't think it's been a big adjustment for him. We play a lot of our corner techniques closer to the line of scrimmage. That was something he needs to work on a little bit, but his athletic skills are good for what we've asked him to do. I wouldn't say that's a big problem.
"Definitely making progress. It's hard for any player, when they miss training camp. There's a lot of ground there that really never gets made up. You just try to close the gap as much as you can, but it's definitely getting better. He's definitely making good progress."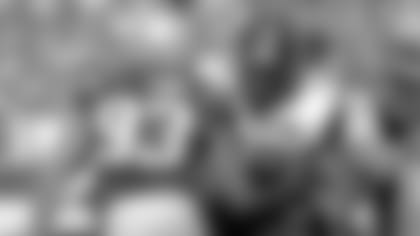 Belichick was also complimentary of newcomer Jabaal Sheard's versatility at the defensive end spot. The veteran free agent came to New England this past offseason after starting his career with the Browns.
"Jabaal's done a really good job for us. He plays on all three downs. He plays the run well, he's strong, uses his hands well, has good length. He can rush. He's rushed inside, outside, played on the tackle, played on the tight end, played some on the guard. He's in coverage on certain adjustments we have, certain calls.
"That's something you didn't get to see him do in Cleveland," noted Belichick. "He pretty much always played one spot. Left end, pretty much the same technique most of his career. Having seen him do different things here and be able to adapt to them and create that versatility for us has been a big plus for him and for us."