[wysifield-embeddedaudio|eid="411336"|type="embeddedaudio"|view_mode="full"]
Like the rest of the world, Bill Belichick and the Patriots had to wait and watch on Sunday before knowing their opponent in the AFC Championship Game.
As such, the New England head coach told the media in his traditional day-after-game conference call Monday morning that he and his team spent the prior day reviewing Saturday evening's big win over the Chiefs.
Now, though, it's full-speed ahead on game planning and preparation for a rematch with the No. 1 seed in the AFC, a trip to Denver with a spot in Super Bowl 50 on the line.
"Today it's all in on Denver," Belichick said. "I sure they're pretty much all in on us."
Belichick did not have an update on newly injured players from the Kansas City battle, including Jamie Collins (back) and Dont'a Hightower (knee). In many ways he said it's really impossible to know where those guys are and others are at physically "until we go out there and try to practice" later this week.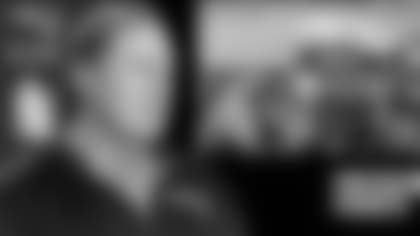 Belichick did have some interesting answers in regards to facing Peyton Manning yet again, the Broncos opening day starter having reclaimed his job since the last time New England faced Denver and lost to young backup Brock Osweiler. The coach also said the team is finalizing its travel schedule, though he didn't say whether the Patriots might leave early given the altitude issues that Denver presents as well as a potential snowstorm that could hit New England this coming Saturday.
1. Denver has "more variations" with Manning: Anyone watching Manning run an offense knows that the future Hall of Fame quarterback likes to make adjustments at the line and reads a defense closely to get his team into the best possible play, whether that be a run or a pass. The experience he brings to that style of play is unmatched and certainly something different for the Patriots to prepare for compared to the Osweiler-led offense the New England defense faced in the late November loss in Denver.
"The preparation is definitely different," Belichick acknowledged. "Peyton has tremendous experience running this offense and having control of things at the line of scrimmage. More variations, more fluctuation in what they do as opposed to more plays that are called and run with Osweiler. Look, both are good players. We've had trouble with both of them so we'll have to be ready for both guys."
Belichick later described that adjusting defensively to Manning's offensive adjustments isn't always the best plan of attack. At some point you have to settle in and play football.
"That's really the basis of trying to come up with a game and figuring out how you want to play a team like that," Belichick said of the cat-and-mouse game with Manning. "You don't want to put yourself in bad situations. At the same time you don't want to make it too much of a game where there are a lot of multiples: if they do this we do that, if they do that we do this. That can go on forever. At some point you have to line up and play what you are going to play. Look, just cause they know you are in something isn't the worst thing in the world. All good teams have tendencies. All good players have tendencies. That's not a bad thing. It's a good thing. It means you are doing something well. Some point it's going to come down to you have to play well, you have to do what you do well better than what they try to do against it."
2. Run defense needs to be better: For the second half of the season the New England run defense was one of the more consistent parts of the team. That was certainly not the case in the Nov. 29 30-24 overtime loss in Denver. Not only did C.J. Anderson end the game in extra time with a 48-yard touchdown, but the Broncos ran it 32 times for 179 yards and a 5.6-yard average overall. The run defense wasn't at its best last Saturday evening against the Chiefs, either. So that group will certainly be looking for better execution this coming Sunday in the Mile High City.
"They are a good running team," Belichick said this morning of the Broncos. "Coach [Gary] Kubiak always does a great job with the running game every place he's been. They do it well. We've got to do it well. When we don't, then it's a problem. I'm sure we'll be challenged by that again. They always challenge you on the running game. They do a great job setting up formations and trying to put your defense in a run/pass conflict or some kind of a compromising spot with their formations or their ability to change plays based on what the better look is.
"So if we're not sound, if we don't play with good technique, if we don't tackle well it will be a problem. If we do those things, then we should be competitive. But it won't be easy."
3. Travel plans?: The Patriots traditionally, like most NFL teams, travel the day before the game. But Belichick was asked if his team had the travel schedule set for this weekend's trip to Denver and he seemed to leave the door open for some changes. Though he didn't specifically address an early trip which certainly could be related to Denver's altitude or storms on either end of the journey, he noted the team is still finalizing its plans.
"We've kind of looked into that. Probably just a couple things we need to fine-tune here," Belichick said. "I think we have a pretty good idea what we want to do, but we have a couple things to just … a couple loose ends to tie up. But we should have it pretty well nailed down here."