The Patriots are coming off a pair of losses from last Sunday – on the scoreboard and with the injury to Rob Gronkowski.
New England will look to bounce back on the field against an Eagles team that's been struggling as much as any in the game in recent weeks, but Bill Belichick used his usual Wednesday morning press conference to conjure up the many ways that Philadelphia is still a very dangerous foe on both sides of the football.
But the most notable portion of Belichick' morning press conference came when the coach was asked about the press release that New England sent out in conjunction with Rob Gronkowski's family regarding the health status of the team's All-Pro tight end.
The release and the information it contained, which actually preceded a video message posted on the internet last night by Gronkowski himself, would seemingly be different than the way Belichick and the Patriots have handled things in the past.
Belichick's response to the Gronkowksi injury statement queries, his thoughts on the dangerous Eagles and views on the officiating crew the Patriots will see Sunday afternoon in Foxborough were the key takeaways from the coach's morning press briefing.
1. Making a Gronkowski statement: New England and the Gronkowksi family sent out a joint statement Tuesday night at 5:01 p.m. regarding the tight end's injured right knee. This morning, a reporter from ESPN asked Belichick to explain that seemingly unprecedented move and the coach interrupted with this response a little more than five minutes into his press conference:
"To try to do everything we can to help you out," Belichick responded with a very serious tone expression. "I'm sorry if you are offended by that. Just trying to be cooperative and help you out. So if that's a problem, just let me know."
The reporter then was asked if Belichick was informed in advance regarding the video that Gronkowski posted to the internet later Tuesday night.
"We did what we did," Belichick said. "If you have any other questions really you should take it up with our public relations department which is very capably run by Stacey [James, Vice President of Media Relations] and his staff."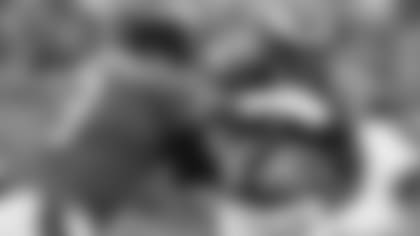 2. "As good a group of skill players" as Belichick has seen: The Philadelphia Eagles are floundering a bit these days in what has become a very tough time for Chip Kelly in the City of Brotherly Love. The team is 4-7, having lost three straight and its last two games by a combined score of 90-31. Even playing with backup quarterback Mark Sanchez instead of injured starter Sam Bradford, Philly does still have the NFL's No. 12 offense, although it's 20th in terms of points scored.
But losses and statistics aside, Belichick has been impressed with what he's seen on film from Philly.
"Offensively it's probably as good a group of skill players as I've seen," Belichick raved. "They're at least two-deep and more really at some positions on the skill positions -- quarterback, running back, tight end, receiver. They have a lot of good players at all those spots. The play multiple guys, they have great depth there and they keep bringing them at you."
"They are very explosive. They get a lot of turnovers on defense and also in the kicking game. They cause a lot of negative plays and offensively they can literally score from anywhere on the field with probably any one of a dozen guys."
And while some may look at the Eagles quarterback situation from the outside and think having two passers with ratings in the low-80s and a combined 15 touchdowns and 14 interceptions is a problem, Belichick would not agree.
"Really they have two starting quarterbacks and great depth at that position. A lot of teams might not have one guy as good as the two that they have."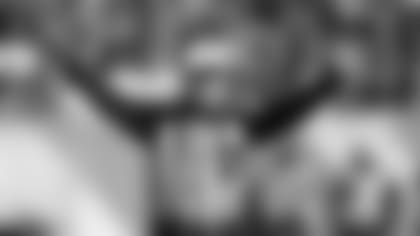 3. Officially comfortable with Morelli's crew: The NFL made strange move this week when it removed Pete Morelli's officiating crew from the upcoming Sunday night football game due to the group's poor performance last Sunday in a battle between the 49ers and Cardinals. What was really strange was that the crew seemingly being punished was reassigned to the Patriots game against the Eagles Sunday afternoon at Gillette Stadium. But, Belichick didn't seem to be too worried about the officiating situation and had praise for Morelli's crew.
"That's not anything we have any control over," Belichick said. "We've had Pete's crew twice this year already and really haven't had any problems with them, once in preseason and once in the regular season. I thought that in terms of communication and all the things on the field there wasn't an issue with them. Look, there are 17 crews so we get them all. I don't think any of them, to me, are noticeably one way or the other. Each game has its own dynamics and close calls. Some go one way, some go another way. I think that overall they do a pretty good job of balancing the crews out however they do it. It's not really my thing, but I think they have those groups…they are professionals. I think overall they do a pretty good job. Not perfect, like all of us."