Despite the fact that pretty much anyone who has ever donned an item of Patriots gear in their life is gearing up for Sunday night's showdown with the Colts, Tom Brady insists he's treating the game like any other. Considering the mess the Colts created for Brady and the team during the offseason most fans are looking at the Week 6 matchup as a chance for the Patriots to exact some serious revenge.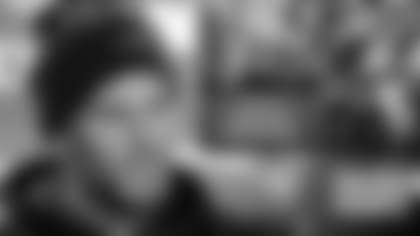 During his press conference with the media on Wednesday, which lasted a little more than four minutes, the quarterback was asked a variety of questions about any added motivation he might bring with him to Indianapolis. Despite appearances to the contrary, he claims he does not.
The highlights of Brady's presser did include one lighthearted moment:
He's Human After All -After Brady's third similar response to question asking if he would bring any extra incentive into the game, a media member told him he sounded like a robot. Brady quickly dispelled that myth -- "I'm a human. There's no doubt. I'm definitely human." And with that, laughter filled the room, and no doubt fans who've watched him play at such a high level weren't convinced.
On to Indy -No, the famous Bill Belichick line was not paraphrased by Brady, but it may as well have been. No fewer than six attempts were made to see if anything would be different for the Colts game, and Brady wasn't biting.
"I'm always pretty motivated so it will be an exciting game. They've got a good team, they've won three straight, they've made some changes this offseason so they're a confident team. It will take a great effort to beat them. We'll work hard at practice and hopefully get us prepared to go out and beat a good team on the road Sunday night.
"I try to be a professional with how I approach every week. We put a lot into it every week no matter who you're playing because all these games are important, all of them are hard to win, all of them have good players, they're all pros – they have pro coaches with good schemes so you put a lot into every week. If you don't then you don't have much opportunity to win. You try to approach each week as a professional and give it your all."
Just another game - "Every week is a little different. You have different human emotions that you go through. Some days you just don't feel as good for one reason or another and there are some game days when you're like, Man, I feel amazing. There are other ones when you're trying to get yourself feeling at your peak level. I don't know how you get to that level where you're feeling great every week. That's what you try to do. Coach always talks about all the preparation and the entire week comes down to three hours on Sunday. It's how do you ramp yourself up for that three-hour window where it all matters and you have to be at your best."