With Tom Brady and Peyton Manning getting set to meet for the 17th, and perhaps final, time in Sunday's AFC Championship Game in Denver, the Patriots quarterback was asked quite a few questions about his longtime rival. Not surprisingly Brady expressed a great deal of respect for one of the game's all-time greats.
Asked if there was anything from Manning's game that he tried to emulate when he got into the league, Brady was effusive in his praise.
"He's a great passer. He's so accurate, he throws it on time, he knows where everybody on the field is, offensively [and] defensively," Brady began. "He knows how to look defenders off, put the ball in the right location so his guys can catch and run with it. I think he's just a great pocket passer and he's incredibly accurate [and] throws on time. He's been a remarkable player."
Manning continued to be a theme throughout the press conference, and even Brady seemed to be excited about the idea of going against the future Hall of Famer yet again. That was just one of the highlights of Wednesday's press conference, which aired live on NFL Network.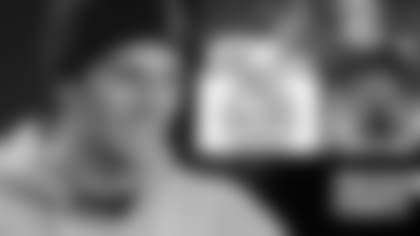 HISTORY IN THE MAKING -Anytime two historically great athletes go head to head as often as Brady and Manning have comparisons to other storied rivalries are inevitable. Brady was asked if he understood the significance of taking on Manning so many times.
"I wouldn't compare it to any of those rivalries, but I think playing someone 17 times is pretty cool; especially someone as great as him. To play against those Peyton Manning-led teams, you know you've got to play 60 minutes and you're going to be in for a tough game. They're going to take advantage of opportunities that they get, so we're going to have to do a good job of taking care of the football, because you don't want to give it to these guys on a short field.
"So, it's going to be a big challenge for us. They present a lot of challenges on defense. They've got the best defense in the league; the best rush, the best coverage, one of the best teams against the run. So, they do a lot of things well, and certainly it's a huge challenge to go out there and beat them."
SLEEPLESS NIGHTS -Anyone who has young children understands how difficult it can be to find a good night's sleep. Imagine being Brady and having to get rest while preparing for the playoffs?
That's been the case for the quarterback, who is in a much different place now with a family at home as opposed to earlier in his career.
"It's a lot different. When your daughter doesn't get any sleep at night and you're up, that's part of us being parents and dealing with things at home and stuff. There's a lot less time to recover if you miss nights of sleep, [but] I think things are pretty efficient for me this time of year. I've been at it, and my kids are getting a little older now, too. So, at least I've had a few years to kind of get into a routine. I think that's probably a challenging thing for a lot of players in our career. Family is a big part of everyone's life, and then to add it to a really busy football schedule, it's a lot of give-and-take. It takes a lot of support to have."
NOT TAKING THE BAIT -The Broncos have engaged in some midweek banter regarding the Patriots and specifically Brady. Defensive lineman Antonio Smith called Brady a crybaby and says he often looks for flags anytime he's hit. Brady was asked about it and as usual took the high road.
"I'm not sure. I'm not sure what the other quarterbacks do. If the refs want to throw the flag, I love when they throw flags on the defenders, absolutely. It advances our team, so that's just part of football."
What are those conversations with the refs like?
"I don't remember much from them. I've taken a lot of hits over the years."