[wysifield-embeddedaudio|eid="367316"|type="embeddedaudio"|view_mode="full"]
The players enjoyed their normal off day on Tuesday butBill Belichick and his coordinators conducted their conference calls with the media. Belichick, Josh McDaniels and Matt Patricia were all focused on the Dallas Cowboys despite the banged up nature of their next opponent.
Belichick was particularly impressed with future Hall of Fame tight end Jason Witten's versatility and durability.
One of the "premier tight ends" –"The fact that he's there every week and he plays good, whether it's in the running game, the passing game, he's a solid all-around player, one of the premier tight ends in the league. He comes up big in big situations, does a great job for them in the running game and makes big and clutch plays for them in the passing game. They obviously have a lot of confidence in him. Both quarterbacks look for him in critical situations, as they have for years. The fact that he's there all the time, has been there throughout his career, his durability has been remarkable.
"He does it all. They use him really to do everything. I don't think there are any limitations. He run blocks, he catches the ball over the middle, he catches the ball in the red area, third down, inside, outside, seams, man coverage, zone coverage, pass protects. I mean, whatever they need him to do, he does it and does a good job of it."
[wysifield-embeddedaudio|eid="367321"|type="embeddedaudio"|view_mode="full"]
Patricia was focused on the Cowboys running game, which despite the loss of Tony Romo and Dez Bryant, remains a formidable force.
Good test –"I will say that Dallas does a great job in the run game. This is a huge challenge for us this week to be able to stop their run game. They run it very efficiently. They have great complementary plays to their key plays or, you know, the plays they run the most. This is a big challenge. The guys up front, like I said along with the tight ends, they do a great job of blocking. They've really been able to take the scheme that they run and plug in different backs in the backfield and be very productive. This will be a big challenge for us in the run game."
[wysifield-embeddedaudio|eid="367326"|type="embeddedaudio"|view_mode="full"]
With so many kicks being missed across the league, McDaniels was asked about how Stephen Gostkowski factors into his decision-making process.
Peace of mind –"That's a good question, and it's a topic that honestly comes up each week. It is a discussion point for us in terms of, maybe not as much this week or next week because of the domes, but on a week-to-week basis you're dealing with wind, you're dealing with potential rain or precipitation, you're dealing with the conditions of the field. If it is an outdoor field, grass, is it torn up, whatever the surface might be. The conversation for us before the game generally is the range depending on the direction that we're going that we would need to get the ball into if it was a situation where we needed a field goal or if you're in a long-yardage situation, let's say it's third-and-12 and the ball is at the 45-yard line, you need to kind of have an idea, if I don't pick this up but I get 7 of it, are we getting it close enough where Stephen can attempt a kick that he can go ahead and make. And you're exactly right, we've been very fortunate, or I've been very fortunate to be on a few teams with only a few different kickers that were obviously very accurate, we depended on them a lot, we trusted them incredibly, and they also have good legs and certainly can make long field goals. We always try to avoid that, by not putting them in that situation, but you have to know where's that cut-off point depending on the direction you're going, field conditions, wind, the weather and so on and so forth. And each week it changes from one game to the next. It could be at least a little different depending on where you're playing."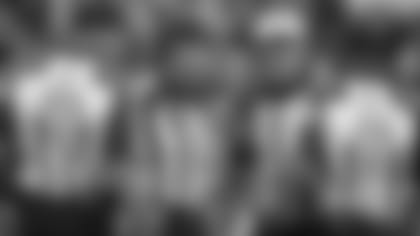 Finally, with the controversial ending to Seattle's Monday night win over Detroit, Belichick was asked about the idea of using replay to rectify the mistake. Belichick has proposed that penalties be subject to review in the past.
Time to change –"I think we've seen many examples of that. I could give you several examples of games like that where a play that might have been reviewed properly in the last couple minutes of the game would have or could have changed the outcome of the game. I mean, look, the procedures that are in place are in place. I think the officials work hard to do a good job. I thinkDean [Blandino] does a really good job of communicating with the clubs and trying to get everybody on the same page. But the volume of the rules, the number of people that are involved, the closeness – I don't know if that's the right word – of so many plays, how tough it is to officiate and all the procedures that have to be dealt with, the protocols and so forth. It's a lot of volume there. I don't really feel any differently than I've felt, and I think I've gone on record on this stuff before, so I'll just leave it at that."