There's no more sobering reminder of how quickly new NFL coaching hires are expected to deliver these days than the grisly autopsy results of the seven-man 2016 class, just three years later. Of that season's new head coaches, six of the seven have already been fired. Only Philadelphia's Doug Pederson, the most lightly regarded of candidates when he was named, remains on the job, with a Super Bowl ring on his finger no less.
Ben McAdoo took the Giants to the playoffs in his first season, but didn't even last into the final month of year two. Adam Gase had Miami in the postseason as a rookie head coach, but he still warranted only three years in the eyes of Dolphins owner Stephen Ross. Chip Kelly went one-and-done with the 49ers, and the plug has also been pulled on the likes of Hue Jackson in Cleveland, Dirk Koetter in Tampa Bay, and Mike Mularkey in Tennessee, despite a playoff berth and a playoff win in 2017.
This season there will be eight new coaches in the NFL, a quarter of the league having started over at the most important non-playing position in their organization. While we have learned early success guarantees nothing in terms of job security, the 2018 season marked the 13th year in a row that at least one first-year coach took their team to the playoffs, a streak that began in 2006 when the Jets' Eric Mangini, the Chiefs' Herm Edwards and the Saints' Sean Payton all had their clubs in the postseason in their debut seasons.
We do this ranking of the playoff chances of the NFL's new coaches almost every year, and last season's effort was particularly humbling. Of the seven new coaches in 2018, I had Chicago's Matt Nagy and Indianapolis's Frank Reich as the longest of the playoff long shots, in the No. 6 and No. 7 slots, respectively. Guess who made the playoffs? The Bears and Colts, and none of the other five newbies in the headset crowd. Not top-ranked Mike Vrabel in Tennessee. Not Pat Shurmur with the Giants. And there were no playoff runs by Matt Patricia's Lions, Jon Gruden's Raiders or Steve Wilks' Cardinals either.
Wilks isn't even in the Arizona job any more after a 3-13 showing last year, and Gruden and Patricia oversaw disappointing seasons of regression in Oakland and Detroit. While many thought the Bears and Colts would improve with Nagy and Reich's arrival, playoff projections were few and far between for either club. But then, rapid rises and rapid declines seem to be the way it goes for most NFL coaching hires these days, with little in between.
While the offseason has just begun, and the personnel acquisition phase could change the arc of expectations in several cases, here's my too-early assessment of the league's eight new coaches, ranking them from most to least likely to make the playoffs in 2019. To repeat, this isn't my ranking of the quality of this year's hires, only of their first-year postseason chances:
1. Freddie Kitchens, Cleveland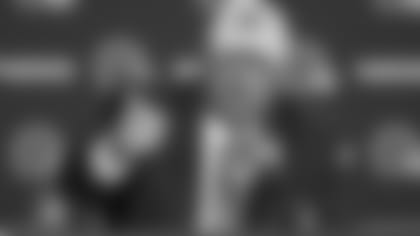 Yeah, that's right. The on-the-way-up Browns are going to the playoffs in 2019. Start wrapping your head around it. Of the eight teams that changed coaches, Cleveland's 7-8-1 record was the best of the bunch, theoretically putting the talented Browns closer to being a playoff club than anyone else on our list as the new season looms.
Cleveland in the second half of 2018 was a handful to play, and Kitchens had his fingerprints all over the success of rookie quarterback Baker Mayfield. With the Steelers still in a bit of chaos, the Ravens re-inventing themselves to a degree with Lamar Jackson at quarterback, and the Bengals starting over themselves with their first new coach in 16 years, the AFC North is there for the taking. Kitchens, while being an unconventional hire who doesn't look like he was born to wear a suit, is the right guy at the right time with the right touch for this new chapter in Browns history.
2. Bruce Arians, Tampa Bay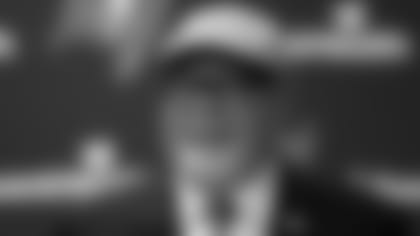 The Bucs went for the short-term fix with the 66-year-old Arians, and I like it. The two-time NFL Coach of the Year doesn't have time to waste and neither does Tampa Bay, which hasn't made the playoffs since 2007 and is facing a make-or-break season with fifth-year quarterback Jameis Winston. He's a maddening player at times, but Winston does have talent and the hope is that quarterback-whisperer Arians is exactly the man to bring out the best in him.
Winston is only 21-33 as a starter, with 76 turnovers in 56 games, but Arians believes he can fix some sloppy passing fundamentals and see instant progress from his starting quarterback. The NFC South is a tough slog, but the Bucs as a wild-card qualifier wouldn't require a miracle. Arians has the first-year track record of success. He helped the 2012 Colts to the playoffs as an almost full-season interim replacement for Chuck Pagano, who was fighting leukemia, and then he went 10-6 in his first season in Arizona in 2013, leading the Cardinals to the playoffs in both 2014 and 2015.
3. Matt LaFleur, Green Bay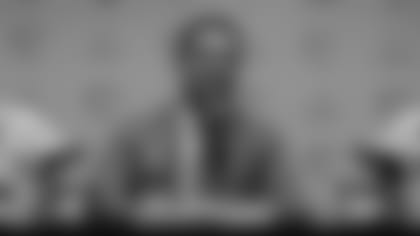 The plusses are obvious. Aaron Rodgers remains in his prime and the Packers are just two years removed from an eight-season streak of making the playoffs, tying them with the Patriots during that span of 2009-2016. LaFleur is thought to possess an innovative and creative mind for offense and has experience coaching with Kyle Shanahan and Sean McVay, which practically renders you a made man in today's NFL.
But in terms of running the whole show with his own team, his resume offers no guarantee he's ready to make that sizable leap at age 39. The Packers are taking what they believe to be an informed and intelligent gamble and it may pay off handsomely, perhaps right away if Rodgers' game returns to its most-elite form. LaFleur's a bit of a projection, and that's fine. But after two playoff-less seasons in Green Bay, some early success will be vital to building confidence in this hire, and the Packers roster isn't the deep and bountiful resource it once was.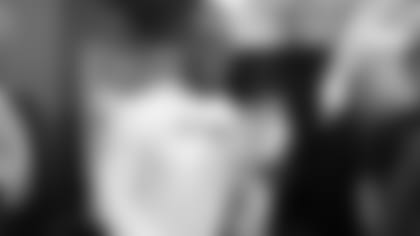 I'm already sold on Flores' leadership potential and his ability to infuse the often-inconsistent and undisciplined Dolphins with more cohesion, drive and attention to the type of details that win games. But without knowing who Miami's starting quarterback is going to be in its post-Ryan Tannehill era, it's difficult to know where the Dolphins' ceiling might be this season. Nick Foles, anyone?
But there's a lot to like about Miami's decision, and it's not just that Flores had a big part in crafting one of the best defensive showings in Super Bowl history, with his Patriots almost blanking the high-octane Rams. Let the rest of the NFL rush to find the next Sean McVay. The Dolphins just hired the guy whose defense made McVay's offense look predictable and vanilla in the Super Bowl. If Miami can find the fortitude and wisdom to give him enough time to put his vision in place, Flores might be the first Belichick disciple to win and win consistently. He doesn't have the team he needs yet, but Flores has the goods, and a plan that deserves patience.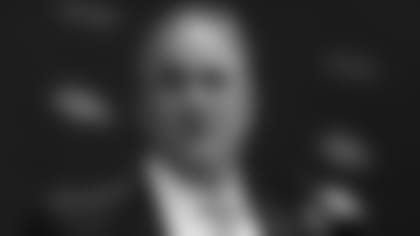 The Broncos are something of a mess and in that respect I think the 60-year-old first-time head coach Fangio is the right guy for the job. He's seen it all at this point in his long NFL career and he won't panic, no matter how much pressure comes with a gig that isn't the plum position it once was. With the Chiefs and Chargers in the same division, fighting back into playoff contention will be tough for the Broncos, but Fangio at least gives them an experienced and steady hand who won't lose his team the way an in-over-his-head Vance Joseph did at times the past two years.
With a general manager in John Elway who's on a major losing streak, unknowns surrounding the franchise's ownership situation, and a new quarterback in Joe Flacco who hasn't played in the postseason since 2014, Denver and Fangio have their work cut out for them. The Broncos may not be playoff material, but the proven and tested Fangio will get the best out of them, whatever that amounts to. Elway has had made far worse calls of late than this year's coaching hire, and maybe that's the best thing you can say about Denver this season.
6. Adam Gase, New York Jets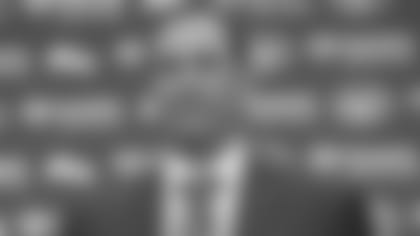 I should probably have Gase higher on this list, because first-year Jets coaches are usually money. Todd Bowles went 10-6 in 2015 and barely missed the postseason. Rex Ryan went to the AFC title game in his 2009 debut season. Eric Mangini started his tenure with a playoff run in 2006, and the same can be said for Herm Edwards in 2001. Al Groh (2000) and Bill Parcells (1997) both went 9-7 to start their time in New York. The last Jets hire who didn't at least post a winning season in year one was the forgettable Rich Kotite, who peaked at 3-13 in 1995.
It's not as if Gase couldn't continue the trend of Jets coaches getting it right from the start, since he did the same thing with perhaps a lesser Miami team in 2016, leading those Dolphins to a 10-6, AFC wild-card berth. But the last-place Jets have plenty of needs to fill on a roster that produced a 4-12 record last year and I expect both Buffalo and Miami to improve a bit in 2019. Add it up and New York's time to contend may not quite be at hand this season.
7. Zac Taylor, Cincinnati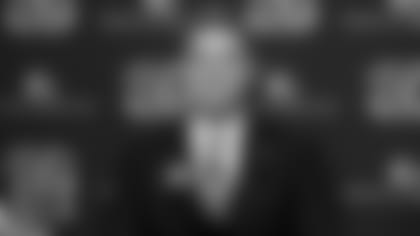 The six degrees of Sean McVay game that the NFL played this hiring cycle reached its apex with Taylor's hiring by the Bengals. He's 35 and spent the past two years with McVay's Rams, working as quarterbacks coach only in 2018. That's not to say he doesn't have what it takes, but he's kind of the poster child (no pun intended) for the youth will be served movement in NFL coaching circles. There are going to be some big hits, and big misses, in this particular trend, and you just hope to stay away from the David Shula-sized debacles if you're Cincinnati.
Can Taylor light a fire under the Bengals and return them to the playoffs for the first time since 2015? In the highly competitive AFC North, that would register a stunner. After 16 years of the defensive-minded and well-experienced Marvin Lewis, the Bengals have flipped the script and opted for youth and offense. Taylor comes with plenty of upside, but the hope is he's a quick study who won't have to suffer too many growing pains in the job. And, hey, we at least give the Bengals credit for avoiding Hue Jackson like the plague.
8. Kliff Kingsbury, Arizona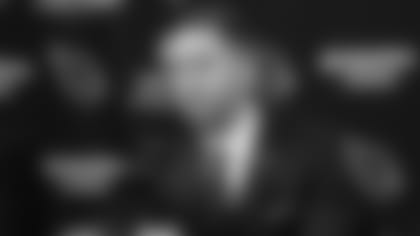 Kingsbury's predecessor, Steve Wilks, took over an 8-8 club and finished 3-13 with it, earning both the No. 1 overall draft pick and a one-and-done experience in the desert. Lucky for Kingsbury that he has nowhere to go but up, because no one will confuse the Cardinals for a playoff contender in 2019. Arizona is on the re-build and its biggest question this offseason is whether it will parlay that No. 1 pick into a bevy of draft choices to aid its cause, or take the pick and hope a cornerstone player awaits?
With no experience as an NFL assistant and having recently been fired as head coach of Texas Tech, Kingsbury was a way, way outside-the-box hire. But he knows his passing game and has worked successfully with the likes of Patrick Mahomes, Baker Mayfield and Davis Webb at the collegiate level. Kingsbury's task is to turn 2018 first-round quarterback Josh Rosen into a franchise quarterback, but that's going to take getting better talent around him and making sure his game isn't ruined by being subjected to too much failure early on. The work in Arizona is just beginning, and it's no one-year assignment.