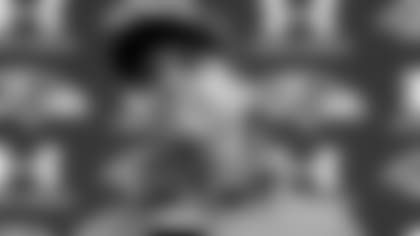 Opening statement: " good="" seeing="" everybody="" appreciate="" you="" guys="" coming="" out="" wore="" your="" sweaters="" in="" here="" that="" s="" some="" of="" week="" and="" day="" practice="" we="" re="" excited="" about="" heading="" up="" north="" to="" play="" a="" big="" football="" game="" br="" strong="" not="" sound="" too="" obvious="" but="" i="" guess="" opening="" the="" doors="" indoor="" facility="" were="" trying="" get="" acclimated="" cold="" weather="" awaits="" on="" saturday="" jamison="" hensley="" yes="" it="" better="" temperatures="" if="" can="" so="" for="" us="" know="" there="" was="" snow="" ground="" fields="" frozen="" would="" have="" preferred="" maybe="" gone="" because="" just="" being="" outdoors="" or="" do="" think="" this="" will="" be="" fine="" ll="" situation="" is="" what="" worth="" even="" contemplating="" don="" t="" really="" turf="" field="" john="" ve="" talked="" dean="" pees="" before="" team="" has="" had="" long="" string="" defensive="" coordinators="" any="" thoughts="" makes="" great="" coordinator="" peter="" schmuck="" /> "[Dean Pees is] a great coach. He's a great teacher. First of all, Dean is a great teacher. Obviously, he's tremendously experienced. The fundamentals of the game are the most important thing to him. He's creative, all those things. [He's a] good person, cares about people. So, off the top of my head..." (Reporter: "Is adaptability, is that being creative?") "Sure – all those things. You can't, in this league, come out and run the same defense every week or the same offense every week. It's a back-and-forth kind of a deal, and it's an evolution every week."
John, your thoughts on the matchup with DT Vince Wilfork, and how does practicing against another good nose like NT Brandon Williams help with that? (Aaron Wilson) "Brandon Williams doesn't really go against our offensive line right now. We're not really at the stage of that. But Vince Wilfork is a great player. You can't move the guy. He plays really hard. I see his big, strong body out there, and I'm thinking he's not going to move the way he does, and he's chasing plays down and playing hard. And obviously, he has a love for the game. So blocking him ... The whole front plays really well. It's probably the best defense they've had in a few years. They're playing at a really high level all the way across the board."
How is T Eugene Monroe progressing? (Steve Davis) "He is progressing well."
John, RB Justin Forsett is still not happy with the fumble, and he hasn't fumbled all season. Do you take that into account when you're looking at a guy [with] his history when he does fumble it's not that much of a concern because he hasn't really done it in the past? (Jamison Hensley) "Yes, I'd say that's accurate."
Talk about your hat. It says four fights every day. Is that your message for the team today? (Don Harrison) "Well, I've been wearing this hat for, what, how long now? A while – about two, three months now every day. That's what it means: There are four specific fights every day – us against them, division from within, complacency and fatigue. And we feel like football, life, whatever, those things are going to come up one way or another every single day, and those are things we have to guard against."
Obviously, everyone knows about the track record of the Ravens up there, 2-1 in the playoffs. For guys that weren't there here in 2012, do you think particularly young guys – rookies say – it has any impact on them when they know how good New England is, but they know that some of their teammates have managed to go in there that it even gives them confidence not having been there before? (Steve Davis) "I think that's all overblown. To me, it's the game we're playing this week against this team. This is this year's team. Our guys have been in tough stadiums against good teams. [It is] no different this week going into a tough stadium against a good team. The fact that it's playoffs and those kinds of things and we played in a playoff game last week on the road, that helps the guys who [are] the rookies. It's the first time they have ever done it, but they did a good job last week. All that other stuff – it's how well you play the game in that three-hour time block against the opponent you're playing against. The other stuff, really, I don't think guys think about too much."
How would you describe your relationship with coach Bill Belichick, and what did it mean to you the call he made on your behalf [prior to being hired as the Ravens' head coach] (John Tomase) "It meant everything. As far as probably getting the job, it didn't hurt. You have to ask Steve [Bisciotti] and Ozzie [Newsome] if it made the difference or not. But the fact that he was willing to do that at the time, I was stunned when I heard the story much later. I would describe the relationship as very good. [I have] great admiration for coach and consider him ... I've never worked with him, specifically, but for whatever reason he has been always willing to kind of take me under his wing in a way and give me time and insight and things like that. A coach on his staff – Scott O'Brien – is a great mentor of mine, so that's probably the connection, where it started. But I feel great about it and am just looking forward to going up there and playing the game."
Do you think now, after the fourth time facing these guys, do you think Bill Belichick is possibly wondering why he made the call? (Jamison Hensley) "I don't think I'm going to get into that." (laughter)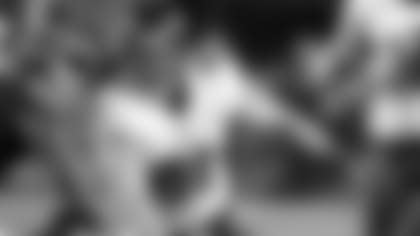 On if there's any benefit to Patriots head coach Bill Belichick holding practice in freezing temperatures today: "Maybe. If those guys are practicing like they'd be playing – not all bundled up – maybe. We did our little thing here today with the doors open, and it wasn't that bad in there, but I tried to simulate it with no sleeves. Everyone has their own train of thought on how that works."
On how impressed he is with QB Joe Flacco's performance in the postseason: "I've spent one game with him, but he played great. He played great last week. I've watched him from afar and seen him play great in years past. I think last week a lot of guys played well around him, so obviously, [we need] to continue to do that and protect him and keep him upright. This is his time of the year."
On his confidence in QB Joe Flacco knowing his previous success in playoff road games: "It's pretty cool and pretty interesting being a part of a team that's been in this situation before and has succeeded in this situation before. That always adds some confidence to the situation and what you're doing and how you're preparing. No one will be afraid to go in there and play on Saturday."
On what to expect from New England's secondary: "They're well coached and play great technique. Defensively, they play a lot of man coverage. It'll be on our guys to beat man [coverage] and protect up front and catch the ball when Joe [Flacco] throws to us. You're usually playing against good DBs [defensive backs] or good corners [or] good safeties every week, so it's nothing new, but their guys are pretty special. Our work will be cut out for us, but we're up for the challenge, for sure."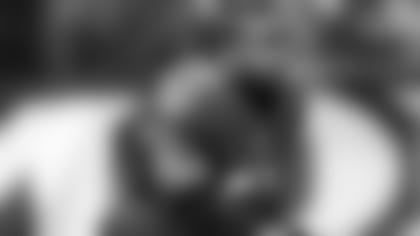 On if cold weather affects a team at all: "I assume so. It's going to be cold, and the only thing we have to ... You just have to focus on playing ball no matter the elements – if it's rain, snow, whatever it is. We have a job to do, and that should be our only focus."
On whether he will wear sleeves during the game: "No sleeves." (Reporter: "Really? Is that just a matter of pride?") "It's a mindset, yes."
On whether it was helpful to practice with the fieldhouse doors open today: "We know it's going to be cold. I guess that, mentally, did a little something for us [to] get ready for the game Saturday."