FOXBOROUGH, Mass. - Volunteers are the backbone to charitable works done by nonprofit organizations.
While their behind-the-scenes efforts might go unnoticed by the outside world, Thursday's 2010 Community MVP Awards presented by the New England Patriots Charitable Foundation at Gillette Stadium placed the spotlight on those who give their time to help others.
Twenty-one honorees were recognized for their contributions and received grants for their respective nonprofit organization. Fifteen New England organizations were presented with $2,500 in honor of their volunteer's work with five more receiving grants of $5,000.
In addition, this year's grand prize winner was announced. Wade Walker was awarded the $10,000 grand prize in recognition of his work at Camp Ta-Kum-Ta which provides children who are stricken with cancer with the chance to enjoy summer camp.
"We understand that, many times, volunteers are what keep non-profits going," New England Patriots Charitable Foundation President Josh Kraft said while addressing the recipients. "Just like the Patriots, your organizations need to work as a team in order to be successful. Without all of you acting as members of the team, the ultimate goal of helping as many people as possible wouldn't be reached quite so easily."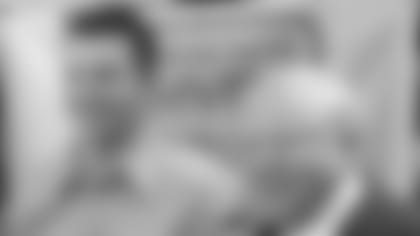 ]()Also on hand to congratulate the award winners was Patriots Chairman and CEO Robert Kraft, Pro Football Hall-of-Famer Andre Tippett, Patriots head coach Bill Belichick and running back Kevin Faulk.
The 2010 Community MVP awards were presented with support from the Fidelity Investments Charitable Gift Fund.
Camp Ta-Kum-Ta director Dennis DePaul accepted the award on Walker's behalf. Walker was ill and unable to attend. In light of Walker's illness, DePaul hoped the award would lift his spirits.
"[Walker] is a legend around the camp because of the pranks he pulls on all us," DePaul said. "But in all seriousness, he does everything for us from the development side to working as a councilor with the kids. He loves what he does and I'm happy that he's been recognized by the Patriots for all the work that he's done."
Dan Cummings, of Hyde Park, Mass., was among the $5,000 winners. He founded Journey Forward, a Canton-based nonprofit, as a result of his own life experiences. Cummings was told he would never walk again after his spinal cord injury. But after four years of a specialized program in San Diego and seven additional years of physical therapy, he began to walk again.
Journey Forward is the result of that long process as it lends assistance to those overcoming their own spinal cord injuries.
"It would say that is humbling," Cummings said after receiving his award. "I'm very grateful to be honored, but it's important to honor the spirit of volunteerism because for organizations like ours it's truly what makes our world go round."
A complete list of the 2010 Community MVP Awards are as follows:
$10,000 Grand Prize Winner
Wade Walker - Camp Ta-Kum-Ta, Waterbury, Vt.
$5,000 Runner-up WinnersDan Cummings - Journey Forward, Canton, Mass.
Harrison Hoyt - Tin Mountain Conservation Center, Albany, N.H.
Ryan Loiselle - FRIENDS WAY, Warwick, R.I.
Eva Diharce - Youth Enrichment Center at Hilton-Winn Farm, Ogunquit, Maine
Lori O'Driscoll - Dravet Syndrome Foundation, Monroe, Conn.
$2,500 Finalists
Virginia DiGregorio - Mission of Deed, Inc., Reading, Mass.
Lora Brugnaro - Partners for Youth with Disabilities, Mentor Match Program, Boston, Mass.
Lori Salotto - New Hope, Inc., Attleboro, Mass.
Richie Canastra - Angel Flight NE, North Andover, Mass.
Emmanuel Exilhomme - A Better Tomorrow Services, Everett, Mass.
Valeria Zagami - The Arc of Northern Bristol County, Inc., Attleboro, Mass.
Kathi Vander Laan - Girls Inc. of Lynn, Lynn, Mass.
Michaela Bero - Neurofibromastosis, Inc., Northeast, Burlington, Mass.
Ashley Haseotes - One Mission, Inc., Westboro, Mass.
Pamela Knight - HopeFound, Jamaica Plain, Mass.
Robert Dyl, Jr. - Little League Challenger Division, Portsmouth, R.I.
Alysha Brock - AIDS Care Ocean State, Providence, R.I.
David Wright - UMass Memorial Children's Medical Center/Teen Ride Program, Worcester, Mass.
Velma Sego - Waterbury Hospital, Waterbury, Conn.
Linda Anderson - The Scotty Fund, Bethel, Conn.