The Patriots trend of players getting injured late in the week has continued, as wide receiver Terry Glenn was added to the injury list as probable with an arm injury and rookie J.R. Redmond was downgraded to questionable.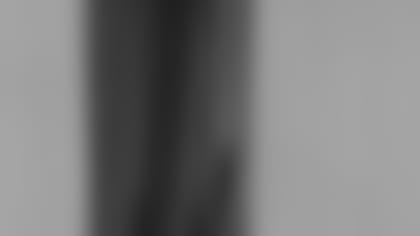 ]()
            Glenn is expected to suit up, but the Redmond injury may be more of a problem than originally thought. The running back stepped on something during practice on Thursday and was unable to do much in practice. Before Friday's afternoon workout Redmond said he should not have a problem for Sunday's game. However, after the practice, the Patriots sent out a new injury report with Redmond listed as questionable. That means he has just a 50-50 chance of getting on the field.  

This is the third consecutive game week New England has had players get injured in practice. On the Thursday prior to the Week Seven loss to the New York Jets Chad Eaton went down with a knee injury. The following week cornerback Otis Smith injured his foot on the Thursday before the loss to Indianapolis. Eaton has missed two games, while Smith played but struggled in coverage against the Colts and Marvin Harrison.
Rutledge looking for more
Tight end Rod Rutledge had a career-high three catches for 24 yards in the Patriots Week Eight loss to Indianapolis. last game. It was the first time in his career he has caught more than one pass in a game. The third-year player now has just 11 receptions, but he was behind Ben Coates for two years after coming to the team as a second-round pick out of Alabama.
]()
            While the receptions were a best for Rutledge, Belichick said the team wasn't necessarily looking to him more often. The coach did say that Rutledge, whose reputation is as a blocking tight end, has improved since the start of the season.  

"Rod has spent more time on the passing game. He and I have talked about that, but sometimes [passes] come and sometimes they don't. It wasn't a real specific game plan thing it just worked out that way, but the better a player does catching the ball and showing up in the passing game then the more confidence the quarterbacks have in them and the coaches and then sometimes those opportunities accelerate," Belichick said.
"I can't really make any comparisons to the last two years, but I would just say on this year I think he has made some progress in the beginning of the year I think he still has a ways to go. He is a guy that, like some of the other third year players we have talked about, needs to establish what he is. Whether he can be an every down player, whether he is a special teams player, or whether he can only play in certain situations is really in his court."
The league has made a rule change regarding NFL Europe. For the upcoming season, all teams will be required to send at least six players over seas… Drew Bledsoe and his wife Maura celebrated the birth of their third son Thursday. Henry Healy Bledsoe was seven pounds, 12 ounces. Bledsoe passed cigars out to his teammates in the locker room Friday.