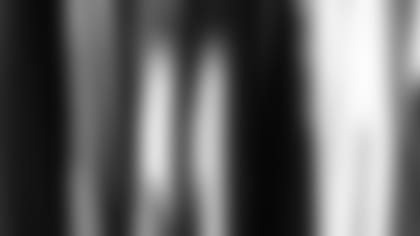 ]()
            The situation with quarterback Drew Bledsoe is not as serious as reports have indicated, according to New England Head Coach Bill Belichick Tuesday evening.  

Belichick and offensive coordinator Charlie Weis visited Bledsoe at Massachusetts General Hospital Monday night for about a half hour. The player was feeling much better than he was following Sunday's game and could be out of the hospital within a day or two.
"There is no damage that has been detected to any internal organ or rib or lung," Belichick said.
Belichick also said Bledsoe was never unconscious after being hit hard by Jets linebacker Mo Lewis in the closing minutes of the game.
"He was stunned, but he didn't lose consciousness even though he was on the ground there," Belichick said. "According to the doctors, there was no sign of any significant concussion. He was dazed."
At that time, Bledsoe was not experiencing pain in his chest. When he got to the locker room, Bledsoe complained of pain in his left chest area, after which he was brought to the hospital by ambulance.
Tests showed some bleeding in the left chest cavity, and a tube was placed in the area to remove some of the blood that had accumulated. Belichick said it appeared an impact to the chest sheered a blood vessel, which caused the bleeding. The tube is scheduled to be removed Wednesday, and if all goes well, Bledsoe could leave the hospital tomorrow or Thursday. Belichick said no surgical procedure was necessary to repair the blood vessel.
"I think it's basically taking care of itself," Belichick said. "The bleeding, as I understand it, has either subsided or stopped altogether, and it's just a natural healing process."
The news was far more encouraging than earlier reports. Belichick said he did think Bledsoe was in intensive care at some point, but that all hospital rooms were filled. It was not known whether he would have been in intensive care if other rooms had been available.
There is no timetable for Bledsoe's return, but Belichick didn't see it happening in the next week or two. For the time being Tom Brady will be the starter, and Belichick will wait before deciding on whether to get another quarterback. Nothing is certain yet, but Belichick did not rule out Bledsoe being able to help Brady from the sidelines later in the week.
"When Drew gets out, we'll evaluate that situation based on how he's feeling and what he can do," Belichick said. "I wouldn't be surprised at all if he is in some way able to assist us in our preparations. But I think until he is released and gets back here, we'll wait to decide on that."