Patriots Nation -- we are officially on to Houston. If you're planning on heading to Houston for Super Bowl LI at NRG Park, there are a lot of things to consider before the game. Lifestyle is here to help make planning your Super Bowl trip a little bit easier.
If you're heading to NRG Park, be sure to visit the stadium's website to get details about the facility, parking and more. If you don't have your tickets set and ready to go, you still have time to win some through Patriots.com. The sweepstakes ends at noon on Feb. 1, so be sure to enter to win a VIP experience.
We know getting to the game and around the city is a top priority for this trip. The Houston Metro will run shuttles beginning on Feb. 1 from the Hilton and The Galleria to the city's downtown area every 15 minutes. On the day of the game, the shuttle will run from the Hilton and The Galleria to NRG Park every 15 minutes beginning at 11 a.m. until midnight.
Meetups
Patriots Nation will be flocking to Houston for the week leading up to the Super Bowl, so there will be plenty of chances to meet up with fans from all over the country.
The Houston Patriots Fans club will be hosting a few events throughout the week, including their Charity Rally Party. Tickets are $10, and kids under the age of 12 are free. There will be door prizes, contests, a Miss Patriots Nation Competition and a chance to meet the local Patriots fans. All proceeds will benefit the New England Patriots Charitable Foundation and Best Buddies Texas. 
If you're not heading into the stadium for the game, be sure to meet up with the local Houston fan club. The Houston Pats Fans are extremely active and know how to throw a party. They'll be holding down the fort at Diablo Loco Bar and Restaurant (6025 Richmond Ave, Houston; 713-266-4244) with a live DJ, games, food and drinks. Festivities kick off at noon on Feb. 5 and go all the way until 5 p.m. as they prepare to watch the big game. There is no cover charge to get in, but be sure to get there early so you can grab a seat.
If you can't make it out to Diablo Loco, the fan club's website provides plenty of alternatives. You can try Revelry on Richmond, which is a 20 minute drive down the road from Diablo Loco.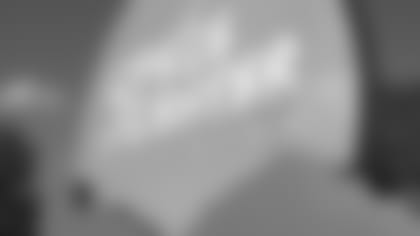 There'll be plenty on your plate with Super Bowl week. Think about the endless parties, concerts and other events that the city will host to celebrate the occasion. Be sure to check out Super Bowl Live presented by Verizon, a free nine day fan festival based out of Discovery Green (1500 McKinney St, Houston; 713-400-7336). The event will have interactive exhibits, food and a 90-foot tall virtual reality trip to Mars. There will also be plenty of live performances from several acts that have ties to Texas like Solange Knowles, ZZ Top, Gary Clark Jr. and several other bands and artists.
Head 30-minutes out of Houston to Rhodes Stadium (1733 Katy Fort Bend Rd; 281-396-6380) in Katy, Texas for the Celebrity Sweat Flag Football Challenge on Saturday, Feb.4. The game will be a rematch between former Patriots quarterback Doug Flutie and Washington Redskins quarterback Kirk Cousins. Though the flag football game is the main event, there will be plenty things to do before. You can check out the city's chili cook-off, as well as a celebrity chef cook-off that will take place during the events tailgate. Last year's event had plenty of other familiar faces including Ludacris, Michael Irvin, as well as a few current NFL players.
You can't head to Houston and not have barbecue. So check out the fourth annual Super Beef Sunday and get unlimited samples of Houston's famous barbecue spots.  Tickets start at $50 and you'll be able to enjoy the festival from 11 a.m. until 2 p.m.
Outside of Super Bowl activities, Houston has a lot to offer visitors. Taking a trip to Space Center Houston should be at the top of your "must see" list. Kemah Boardwalk is home to waterfront shopping, restaurants and outdoor shows, making it a great place to stop for a night out in the city. Market Square Park in downtown is a good spot to take in local action. With green space in the middle of the historic downtown, the park has food and entertainment.
Eat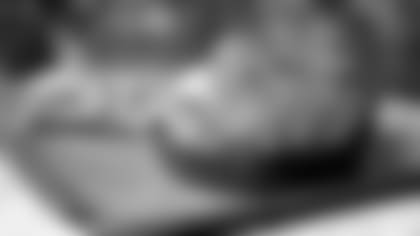 When you're not busy hitting up all of the many tailgates and Super Bowl parties, check out the local eats. Take a break from the grill and barbecue and check out Local Foods, a restaurant that serves healthy food, with locally grown produce. With plenty of locations around the Houston area, you won't have to go too far to try their "Crunchy" Chicken Sandwich or their Vegan Caesar Salad.
Since you'll most likely have a full plate of activities, a flexible schedule is a must. Take a trip to Common Bond Café & Bakery (1706 Westheimer Rd, Houston; 713-529-3535) to grab breakfast, brunch or lunch. This café puts a number of spins on some classic Southern dishes. Plus, you can satisfy your sweet tooth with the variety of pastries and specialty coffee drinks the café makes in house.
You can't head to Texas and not partake in the popular Tex-Mex cuisine. Teotihuacan Mexican Cafe has a few spots throughout Houston and serves up Mexican food all day, including breakfast. 
Houston is known for its barbecue and if you can't make it to the barbecue festival, there's no better place to go than Killen's Texas Barbecue (3613 E Broadway St, Pearland; 281-485-2272). This popular barbecue spot has plenty of options, including brisket, ribs and pulled pork.
This is a huge weekend, so it's no surprise that fans heading to Houston have booked their hotels well in advance. That shouldn't stop you from heading into town. Air BnB has more than 300 options available over the weekend. The site has properties that range from just over $100 to as much as $10,000 so there are plenty of options to fit what you need.
Also check out the Patriots Tailgate Super Bowl Facebook event page, where local fans of the team have graciously offered places to stay.