Rob arrived at The Forum in a purple button down shirt and black slacks for his red carpet appearance. When it was time to take the stage to present the award for "Kids' Choice Award for Favorite Music Group" to Fifth Harmony, he took a more casual route, choosing a short-sleeved aqua and white baseball t-shirt and jeans.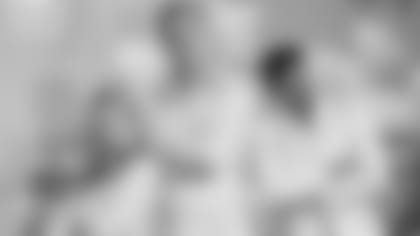 Known for his spike after every touchdown, Rob thought the signature orange blimp award was a football and prepped to hammer it into the stage before co-presenter and Disney star Dove Cameron stopped him. 
"Oh, I'm glad because I was about to spike it," he said.
Check out the full video here.