Foxborough, Mass – New England Patriots owner Robert Kraft announced during an event at Gillette Stadium on Wednesday a donation of $250,000 on behalf of the Kraft Family Foundation to the Institute for Nonprofit Practice (INP). The donation to Boston-based INP, which works to transform the social impact sector to be more effective, equitable, diverse and connected, will help INP launch its newest initiative, the Black Leadership Institute (BLI).
The program, set to launch in the fall of 2022, will address the well-documented racial leadership gap and unique systemic challenges that Black leaders across sectors face as they advance in their careers. Their mission is to offer transformative programming to create opportunities, inspire and uplift Black leaders across the country.
"My family and the New England Patriots are thrilled the Institute For Nonprofit Practice was able to meet this goal and launch the Black Leadership Institute," said Josh Kraft, President of Kraft Family Philanthropies. We have a long history of making philanthropic investments that support a vision of social justice for all. This new initiative will work to eradicate inequity, at individual and systemic levels, ensuring leaders who have been historically marginalized receive access to the resources they need to leave a profound impact on the communities they serve."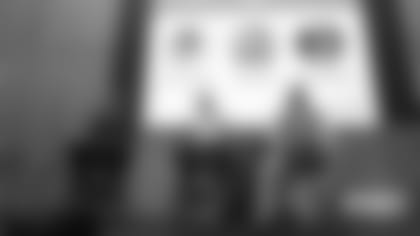 Kraft Family Philanthropies initially aligned with INP in March 2020, when the New England Patriots Foundation (NEPF) made a $100,000 commitment to support the expansion of INP's Rhode Island operations, specifically to support the recruitment and training of more leaders of color. NEPF was also host and sponsor of Wednesday's Racial Equity Leadership Summit at Gillette Stadium, attended by more than 250 nonprofit leaders from Massachusetts and Rhode Island. The event culminated in a panel discussion on the power of leadership that featured Josh Kraft, Patriots and Pro Football Hall of Famer Andre Tippett and former New England Patriots wide receiver Cedric Jones.