Hollywood's 2017 award season officially began Sunday night with the 74th Golden Globes awards ceremony, and as the brightest television and movie stars accepted awards and basked in the evening's glamour, Patriots fans watching may have spotted a familiar face in the crowd.
Among the star-studded crowd was none other than Robert Kraft, who could be seen at his table on the live airing throughout the night.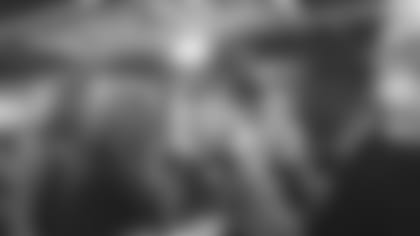 Mr. Kraft took in the show and has been an attendee for the past two years. According to The Hollywood Reporter columnist Scott Feinberg, Mr. Kraft even had the chance to greet John Legend and Chrissy Teigen during commercial breaks. John attended the Golden Globes as part of the "La La Land" cast, which won a record-breaking seven awards Sunday night.
Famous Patriots fans made out quite well at the Golden Globes, as well. Patriots super fans Matt Damon and Ben Affleck both presented awards during the show. Ben's brother Casey walked away a winner for his role in "Manchester by the Sea." Jimmy Fallon was the master of ceremonies for the evening, and Olivia Culpo created the event's signature cocktail.
To say the least, Patriots Nation was well represented. 
RELATED LINKS